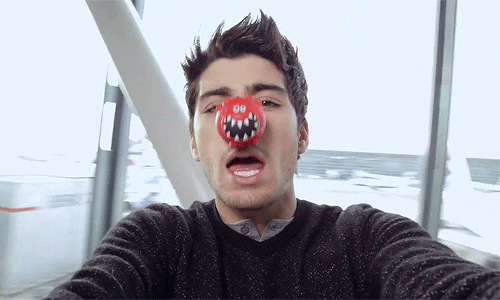 Full Name:
Eros Amante Caballero
Nicknames:
Cupid, Love Bird, Lover Boy, Jack of Hearts
"In case you haven't realized, love's sorta my thing."
Age:
17
Hometown:
San Diego, California
"California boys, we're undeniable!"
Ethnicity
Mexican American
Sexuality:
Bisexual with a strong preference for males
Coven:
Laveau
"Love isn't good or evil, it just is what it is."

Years spent at Hecate:
3 Years
Specialty:
Enchantment/Persuasion
"It doesn't take much to put you under my spell."
Abilities:
Enchanted Allure
~ Eros can enchant those around him, allowing him to easily seduce, influence, and persuade them. They enter almost a trancelike state, where all they think of is Eros' needs and desires. When under this spell, one's will is almost completely at Eros' disposal and he can convince them to do almost anything. He can also use a lesser form of this ability to subtly steer a group, person, or situation down his desired path. This ability is channeled through his voice, his appearance, and his touch. He can induce the enchantment when one sets eyes on him, influence them through his suggestions and commands, and strengthen his hold with physical contact. Once Eros kisses someone under his spell, his grip on them is almost unbreakable unless he releases them. Those with strong wills are harder to control and can break the enchantment more easily than others. His spell is also weakened when his target has any sort of shield against magick.
Emotion Manipulation
~ Eros can perceive and manipulate the emotions in others around him, love and lust coming most natural to him. He specializes in causing others to fall in love with each other or causing them to fall into bed. He's also well known for invoking anger, heart break, and blind jealousy when the situation calls for it. He claims
Glamour
~ Eros can change his appearance at will, allowing himself to take whatever human form necessary. He can also mimic voices with perfect accuracy, but it is impossible for him to mimic the abilities of another.
"Dark Red Magick"
~ Eros' mother passed down a group of more lethal abilities to her son and trained him to control them. He classifies these spells as "Dark Red Magick" because though they deal with the heart, passion, and love, they are extremely dangerous and he rarely practices them. They are:
Life Force Absorption
~ Through intimate or sexual contact, Eros is able to absorb the energy from another and make it his own. This leaves him stronger and more powerful and leaves the victim drained and weak.
Pain Inducement
~ Eros can inflict extreme emotional pain onto another. This usually involves a shooting pain in the chest followed by an overwhelming sense of dread, terror and hopelessness. The afflicted also often suffers from exceptionally upsetting hallucinations and may have flashbacks to emotionally traumatic experiences.
Heart Removal
~ The darkest spell in his arsenal, Eros is able to magickally tear out a person's heart without killing them. This reduces the victim to a soulless shell of the person they once were. They be unable to feel any emotion or any pain so long as their heart is outside of their body. If a command is whispered to their heart, the victim is physically forced to carry it out and can not object. By crushing one's heart, they will be instantly killed.
Cupid's Bow
~ Eros can conjure a
bow
that channels his magick into arrows that dissolve when they hit a target. When the arrow dissolves, whoever is hit is put under his spell.
Normal Skills:
-Singing
-Archery
-Public speaking
-Acting
-Match making
-Fashionista to the core
"I'm fab. Don't hate."
-Cooking
-Dancing
-Potions & other concoctions
Familiar
"You mean the love birds? Yeah, they're messes."
Eros has two familiars named
Helen
and
Paris
. Helen is a beautiful swan who enjoys being pampered and fawned over. She is extremely vain and greatly enjoys taking time to make sure she looks her best. She's a dramatic little bird and always speaks what's on her mind. She also has a temper and is quick to attack (verbally and physically) anyone foolish enough to get on her bad side.
Then, there's Paris, who used to be the familiar of Eros' sister. Paris is a large eagle and Helen's lover. He acts as a silent protector and watches over both Eros and Helen. He usually leaves the talking to Helen, only speaking when necessary or when apologizing to Helen for something that wasn't his fault. He's extremely jealous when it comes to his mate and will spring at a moment's notice if another avian shows interest in her.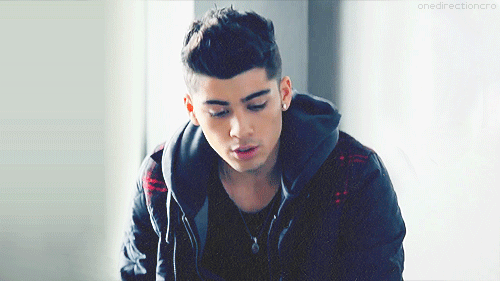 Personality:
"My dad's really proud of me, if you couldn't tell."
Flamboyant, energetic, and just all around fabulous, Eros is always sure to catch someone's eye. Armed with a charming smile, an eccentric personality, and a wardrobe of some killer outfits, he's often the center of attention everywhere he goes. Eros is an extremely friendly person and a lover of good times, alcoholic beverages, and cute boys, he throws some of the best parties on campus. His wild nature does tend to get him in trouble, but it's all in good fun. He'll do anything once, even if it's just for laughs, and there isn't much that can make him think twice. He's very confident and sure of himself and it takes more than petty insults to bruise his ego. He always has a sarcastic remark and some sass to throw at whoever he feels deserve it. Eros is also very open with his sexuality and will hit on anyone he deems attractive enough.
Eros is very used to and very skilled at getting his way. Despite his lighthearted personality and fun loving nature, one should never cross him as his wrath is infamous at Hecate. He is extremely sly and as an avid maker of mischief, Eros can easily become quite a big thorn in one's side. He is Hecate Academy's King of Gossips and it's fair to assume that he might have dirt on everyone attending the school. He has a knack for twisting words and with a couple whispered half-truths, a handful of flat out lies, and his signature charm, Eros can throw the whole school into a chaotic frenzy.
Love and sexuality are fields where Eros thrives and he has a reputation as a love guru. He knows much of love and, thanks to his abilities, he is extremely talented at match making and giving relationship advice. In his opinion, he should have his own talk show, just so he can help others with their love lives. . . and so he could get on T.V. Eros is also a very sexual being and enjoys sex regularly. He loves sex and is definitely not above using his powers to seduce his conquests. When he's single, he hops from bed to bed, but when he's in a committed relationship, he is completely faithful. He's a romantic at heart and yearns for true love, something he fears he'll never feel for himself.
Likes:
~Romance Novels
~Tall guys
~Short girls
~Sex
~Being awesome
~Gossip
~Reality T.V.
~Ice cream
~Matchmaking
~Sassy people
~The idea of love
~Being around others
Dislikes:
~Short guys
~Tall girls
~Sons of Eden
~Tomatoes
~People who assume he's gay
"I LIKE GIRLS SOMETIMES!"

~Angry people
~Straight guys who feel uncomfortable around him
~Judgey people
~When people can break his spell
"It bruises the ego a bit."
History:
Eros was born to Ares and Rosa Caballero in San Diego. Ares was a distinguished member of the Blade of Themis, an order of casters who serve as the law enforcement and knights for the Counsel of Magick, whom act as the government for Magickal society. Rosa, in great contrast to her husband, was the leader of a large and powerful coven of witches in Mexico, known as Las Amantes. Rosa, known largely as "the Queen of Hearts" or "La Reina de Corazones", was a gifted enchantress and worked countless spells for love, lust, and even heart break. But beyond this, she worked Magicks far darker. She was famed for literally stealing the hearts of men that caused any sort of pain to her followers or anyone that came to them for protection. Ares was sent to contain the Amantes and correct their behavior, or even eliminate them if they proved to be too much of an issue. However, when he arrived to detain the witches, he could only be captured by the gaze of their leader. He was taken by her completely. She vowed that she and her followers would follow the Counsel's rules and for a moment, it seemed as if the two would just part ways. However, love is a persistent thing and Ares couldn't get the Queen of Hearts out of his mind. He returned to her cult and began courting her, much to the Counsel's disapproval.
After a year, Rosa left her cult in the hands of another and Ares took her to San Diego, where they married and lived in a secret community of casters. Not much time passed before they had a daughter whom they named Amara, with Eros following soon after. Amara followed in the footsteps of their father, taking to battle Magick and the art of war, while Eros fancied far less brutish pastimes. He, like his mother, loved pretty things and was a natural enchanter and love magician. From a very young age he influenced everyone around him and even caused different wild animals to fall in love with each other. His father was very disappointed that his son wasn't a warrior, but Amara was just as wiling to learn as any boy could be.
As they grew up, Eros and his sister honed their respective skills and became extremely talented in their fields of the craft. They were regarded highly and their parents took much pride in their children. Then, the Sons of Eden attacked the community they were living in. Amara was killed trying to protect Eros from an attacker. Once he realized his sister was dead, he tore out the assailant's heart and reduced it to dust in front of his face. His father and other members of the Blade of Themis managed to fight off the Sons, but the family was forced to come together to mourn their loss. Amara was given a burial, but Rosa decided it would be best for Eros to have a change in scenery and so she and her husband sent him to the Hecate Academy for Gifted Students. He ended up loving the academy and managed to make quite a name for himself there.
Other: