Another One Bites the Dust || Queen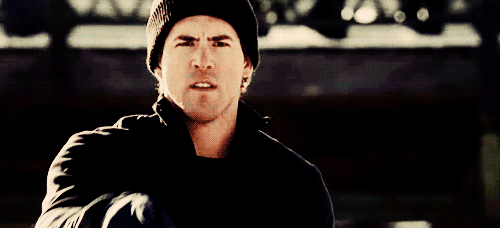 ---
---
I have a Bubble so stay out of it, well unless your hot then by all means Welcome.
Trust me she knows who she is *cough* Sophia *cough* Sasha *cough*
---
---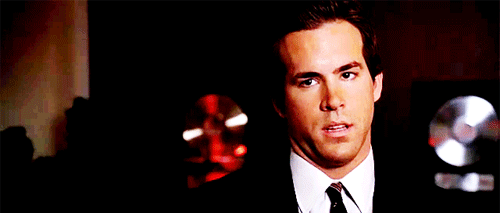 The Basic's About....




Holy Shit! That's Me!



Full Name:
Nicholas || Issac || Everett

That person right there, yeah there, he's ammmazing.


Nicknames:
Nic || Mr. Everett

Just call me Nic, no I mean it call me.


Age:
Two Hundred & Eighty Four || 284

I may be old but I'm still sexier then you.


Hometown:
Vancouver | British Columbia | Canada

That's right ladies I'm Canadian Eh!


Occupation:
Protection Magick & Study of Runes Teacher at H.A.G.S

Yes I get to teach young witches and wizards their A,B,C's.


Birthdate:
June 16

Best day in the year


Ethnicity
100% Irish

Let's go search for my pot of gold


Sexuality:
Heterosexual

One word people, Boobies.
---
---
Turn To Page 394.
Hahaha No, No, No I'm Just Kidding
---
---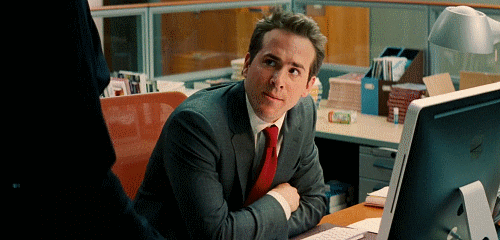 I've Got The Magic...




I Am All Powerful! Mwhahaha!



Coven:
Merlin

I can be your hero baby...oh god did I really just
quote song lyric's?


Years spent at Hecate:
Forty Five || 45

To freaking many.


Specialty:
Protection Magick || Study of Runes || Light Magick

Hmm let's see, I am teaching it after all so I must be good.


Abilities:

Protection Magick
Protection Magick ranges from mental to physical. Nicholas is about to put up physical barrier's, for example a light barrier or a barrier made by a type of element and force fields which is an invisible shield that is actually gravity bending to keep whatever Nic wants out to stay out. He can also create mental barrier's to keep people out of his head.

Study of Runes
The Study of Runes isn't so much magick as it is reading. Runes are able to tell what is to happen and what already has. The ability to look at the runes and see if your future holds fortune and success or disappointment and darkness. Each witch or wizard must make their own rune's for the rune's will only use the magick of the original user. Nic's rune's are made from black onyx and coated in pixie blood, with engravement's that are on ever set of rune's.

Light Magick
Everyone has to have a defensive and offensive magick and for Nic his offensive is Light Manipulation. He is able to bend and shape visual light, rather is be the faint glow from a candle or the bright beams of the mid day sun. He is able to concentrate the light particle's together tightly to from a type of plasma for which he can then shape and manipulate for offensive attacks.

Familiar
Nic's familiar is a big female tiger named Blue. I know weird name for an orange and black tiger, but Nic's reasons are for that she has the bluest eyes he has ever seen. They are like two pools of the clear's Caribbean ocean with the brightest clear blue sky reflecting above it. Yes they are that blue. She's a very lazy and sarcastic cat, who treats Nic more like a cub then a fully grown man. She will scold him for his flirty behavior and will be the one to judge what girl is good enough for her little Nic.

She loves me a bit to much sometimes.
---
---
I'm The Nicest Guy You'r Ever Going To Meet.
Just Kidding Actually I Can Be Kind Of An Asshole At Times, But I'm Never Mean.
---
---





Who I Really Am...




Oh That's Deep, I'm Touch By Your Curiosity.



Personality:
Nicholas is extremely playful, witty and is always one to crack a joke. Though people may think he acts the way he does so his students thinks he's cool but really he's not acting, he's being himself because he truly believe's people shouldn't hide who they really are. Nic has no shame and isn't shy what so ever. If he's running late for class he won't try to make a quick effort, no instead he'll brush his teeth, grab a coffee and doughnut and go to class in his pajama's and bed head, claiming he looks good in anything. He's a major goofball and a bit perverted at times, but come on he's a man, well that and he's over two hundred years old he needs and little humor to spice up his life. Though he may act goofy and humorous Nic is a very good teacher and has his 'serious' moment's, like if someone is in danger or has done something wrong in his class. He won't just stand there and crack jokes, no he'll take swift action.

Likes:
✔ Jack Daniels ||
The heaven of all whiskey's.

✔ Curvy Women ||
I know a few nice curvy women I wouldn't mind getting closer to.

✔ Blue ||
She's the mother I never had.

✔ Merlin ||
Who doesn't love the hero?

✔ Sex||
I'm a man, I've got two heads. Now the question is which one do I use more?

✔ Keeping I Shape ||
Just cause I'm old doesn't mean I can't look good.


Dislikes:
✘ Sons of Eden ||
They are starting to give us all headache's.

✘ Circe ||
Its more like future villain's.

✘ Harm To His Students ||
That's like f*cking with my family, No one f*cks with my family.

✘ Late Night Paper Work||
Why can't I make it disappear!?

✘ Tea ||
I'm more a coffee man thanks.

✘ Mistreatment of Women ||
Does someone need an ass kicking?


History:
Nicholas is the middle child of a group of four. His father was a light Magick user while his mother was human. Nic and his sister, Susan, were the only two who had received their father's gift and because of this their mother rejected them, only ever giving her attention to her normal children. Even though they were both of good light magick Nic's mother still viewed him and his sister as monster's and unnatural. She was a big believe in god, the kind the dedicated their to the Catholic Church. A few choice words his mother said to him, Susan and his father were 'devil's spawn' and 'unholy beings' and those were the censored names, Nic would rather not repeat what she called them while using as he put when he was young 'potty mouth'. Nic's mother kicked out the three of them and divorced his dad, not knowing what he was when she married him. From that day on Nicholas had become extremely protective of his family. Later in his early twenties Nicholas learned that his great grandfather was friends with a wizard named Merlin, whom was a teacher at Academy called H.A.G.S. At first Nic payed no attention and wanted to live his life. He traveled and bedded many women and had a good time. Then one night at a bar he meant this beautiful woman by the name of Sophia. He tried to impress her but instead probably made himself look like an ass when he did a drunken strip tease on a bar table. Sure he earned a few bucks by accident but he hadn't seen the woman after or ever since. That is until he heard Merlin was retiring and resigned his teaching job. With the help of his grandfather and Merlin, Nic got an interview for the new teaching position and that's when he met Sophia again. To his surprise she was the head mistress. And he had no clue if she even remembered him. But because of his advanced knowledge on protection magick and runes Nic was able to get the job and has been teaching ever since. Sadly he still hasn't gotten the balls to ask out Sophia or even ask if she remember's him.

The 'Talk' he gives himself after he fails to ask Sophia ►►►