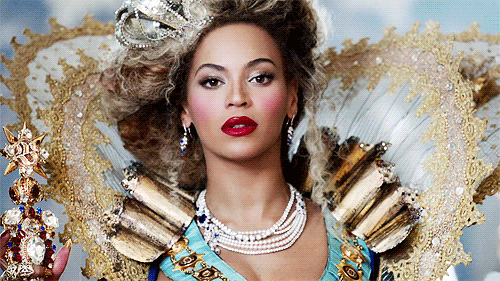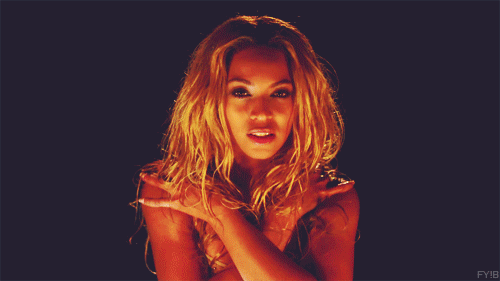 Full Name:
Sophia Divinus
Nicknames:
Usually none, but there are people that could get away with calling her Sophie.
Age:
Unknown
"I predate the concept of human years, but regardless, I still look good."
Hometown:
Workshop of Hephaestus
Ethnicity
None
"Though I'm not technically human, I say that I'm African American and Greek."

Sexuality:
"I prefer the company of men, but a fellow woman's touch is needed every now and then."

Coven:
None
"As founder of this Academy, I was never in one of the covens, but if I was, I think I'd be in Laveau."
Years spent at Hecate:
"I've taught at Hecate for as long as it's been open. You're welcome."

Specialty:
Invoking Deities~
Sophia is well known for her ability to invoke the powers of a certain deity into herself. However, the deity must allow her to borrow their abilities and may take them back at any moment they see fit. Also, the presence of the deity's power in her body will influence her thinking and emotions to an extent (ex. Calling on Ares will make her more aggressive in nature, while calling on Loki will make her more prone to mischief)
Abilities:
Sensing Magick~
Sophia has a profound ability for sensing and defining the presence of Magick and Magickal beings. This ability helps her when sorting students into their coven.
Borrowing Magick~
Sophia actually has little Magickal ability of her own, but may fully borrow the abilities of another caster with permission. If a caster has an abundance of Magickal energy, Sophia may borrow as much as the caster allows. With greater effort, she may completely steal the abilities of another, though she has to struggle against the original caster's will in order to keep them.
Daughter of Hecate~
As she was raised by the Goddess of Witchcraft, Sophia is well trained in many different arcane arts and is one of the world's most skilled witches. Her mother is her biggest patron and is usually the deity that lends her the powers to:
-Cast Spells
-Create illusions
-Make potions
-Contact the Underworld (which she does often)
Taming~
She has a natural ability to calm and tame supernatural creatures. She uses this ability to her advantage and has employed several monsters to act as the school's first line of defense.
Artificial Body~
Sophia's body is crafted from marble and sandstone, which makes her extremely durable and physically much stronger than others. However, the Magick that animates her makes her body appear and feel like flesh.
Magick Core~
Sophia's heart is an orb crafted by the gods Hecate, and Isis that connects her to the very force of Magick. Not only did it animate her body, but it allowed her to easily establish connections with other Magickal beings.
Sophia is quite a talented chef and baker, usually spending her free time in the kitchen, whipping up deliciously enchanting meals. She is also a gifted speaker and has a way with words that makes others do what she wants. Her skills as a fighter are renowned, but her vast knowledge of Magick and Magickal creatures is even more widespread.
Familiar:
Sophia's familiar, Delphi, most often takes the appearance of a large
Great Dane
though she is an accomplished shape shifter and sometimes takes other forms. She is often silent, speaking only when needed or when Sophia seeks her counsel. She is a wise soul, with much patience and natural understanding of life. Despite this, she does have a bit of a temper and is quick to snap at those she deems worthy of her wrath.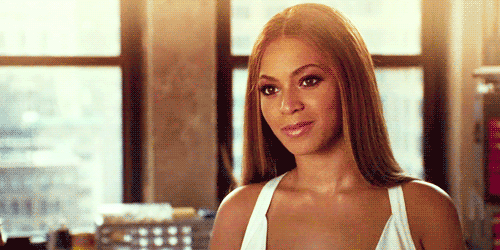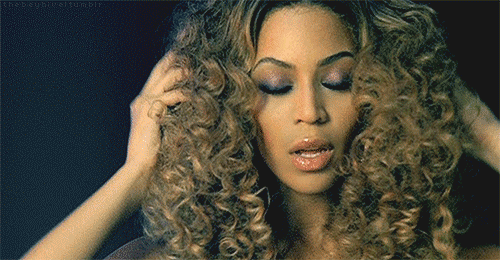 Personality:
"Buy me a drink first and then we'll talk, Darling."
Eccentric, graceful, and all around glamorous, Sophia isn't exactly what most would expect from the Headmistress of Hecate. She is dramatic and over the top, always one to make the biggest entrance possible. She absolutely adores theatrics and often employs Magick to create fantastic displays for her students. She's also a big fan of having fun and throws many balls, festivals, and other events to keep the students entertained. She's incredibly quick and clever, well known for her witty sense of humor and sharp tongue. She's also quite known for her openness regarding sexuality and love. She's bedded gods, Fae, heroes, and ordinary humans alike. She considers herself quite the romantic, though some may disagree with what she considers romance. Sophia gives respect where it is due, but is always more than willing to put someone back into their place.
Extremely curious, one of the reasons she founded Hecate in the first place, Sophia loves discovering new things, especially when it comes to magic. Her room is lined with shelves stacked with ancient books, Magickal items, strange ingredients, and even jars of monster blood. She has traveled all over the world, experimented with all forms of Magick, and studied under some of the most powerful beings in existence, yet her curiosity is still not quenched. She is extremely wise and has experienced many things in her life, and she is more than willing to pass down the lessons she's learn to her students. She's strict with them and doesn't tolerate much, but she is also tender, loving, and understanding as well.
Though some may not expect it, Sophia can be quite ruthless from time to time. She does what is needed to be done for the greater good of Magick, which isn't always an easy call to make. She has done some questionable things in her past, but she's trying to make up for it now. She has a soft spot for misfits and those who feel like they don't fit in, as she has never met anyone (or anything) else like her in the past. This is a reason that she has always found comfort in the supernatural and connects so easily with so called monsters. To many humans, she is something unnatural and unholy. Though the thought stings her, she's accepted it as the truth and she's accepted that despite her appearance, she isn't human.
Likes:
~Cooking
~Preforming Magick
~Reading
~Sex
~Baked goods
"I have a soft spot for them."
~Misfits
"I have a smaller soft spot for them. Cake is #1 in my heart"
~Social Media
"Follow me @WitchBitch13"
~Dramatics
Dislikes:
~Eden's Blade
"They've always been a thorn in my side."
~Bigots
~Disrespectful people
~Most vegetables
~Magick dying
"That's a pretty big problem."
History:
Sophia was never really born, but crafted many, many years ago. The Greek deity, Hecate, desired to protect the well-being of Magick. She and the Egyptian goddess of Magick, Isis, created an orb that would act as the Heart of Magick. As long as that heart stayed protected, the future of Magick would survive in some way, shape, or form. However, others wanted this power for themselves and jealous beings from pantheons all across the world attacked the goddesses in hopes of claiming the orb as their own. In fear of losing their creation, Hecate and Isis sought out Hephaestus to create a vessel to protect it. So he crafted a body from marble and sandstone and placed the orb inside of it's chest. The being sprung to life and Hecate saw it's future flash before her eyes. So they clothed it, gave it a proper meal, and named it Sophia.
Isis returned to her home in the sands and Hecate took Sophia back to her home in the Underworld. She realized that though Sophia had Magick as her core, she had barely any powers of her own. However, Sophia quickly learned how to tap into her mother's powers and the deity was quite impressed. Hecate taught her the craft, which Sophia learned at an impressive rate. Soon, after a couple centuries, Hecate realized her "daughter" needed to be set free to explore the world and learn more than she could teach her. She brought her back to the surface world and set free to explore the world how she saw fit. However, Sophia knew that'd she'd always have her mother's strength behind her. Sophia traveled Greece, learning various Magicks and going on great adventures. She tamed many monsters, made many friends, and bedded many heroes.
For centuries, her life went like this, wandering the world and seeing what it had to offer. She saw great empires rise and fall. She witnessed Egypt fall to Rome and Rome fall to greed and corruption. She studied under countless masters and learned countless crafts, allowing her to fully understand the essence of Magick. Magick was a force connecting all living things and Sophia recognized herself as a device capable of tapping into it. She now understood why her mothers created her. So, she began to take her training more seriously. She devoted herself to Magick and to discovering how far her abilities could extend. For a period of time, she was recognized as one of the strongest casters in existence. Sometimes she was kind and a force of good, other times she was a dark and selfish presence that was willing to do anything to be on top. Then, the Sons of Eden appeared.
A group of humans began slaying all those who practiced the craft. They infiltrated churches, governments, and the minds of ordinary humans. They twisted messages of love and acceptance into that of fear and hate. Sophia feared for her life and the lives of everyone with Magick in their veins. She and her teacher at the time, Merlin, struggled against the Sons and weakened them, but their influence still lingered on the world. Sophia went on with her life and left the apprenticeship of Merlin, though his lessons would forever be with her. She studied under Circe, the powerful and dark Greek sorceress, Puck, the Fae prince, who taught her Fae Magick as well as several tricks in the bedroom, and the Voodoo Queen of New Orleans, Marie Laveau.
After Sophia left New Orleans, the Sons of Eden reemerged, suddenly seemed stronger than ever before. They slaughtered hundreds of casters across the world and put the Magickal community in a state of panic. Sophia banded some of her closest associates and established a school in the west to train and protect the next generation of Magick users and casters from those who would harm them. For over a century the school has gone generally undisturbed, but now after one of her old masters was murdered, Sophia fears something much worse may be beyond the horizon.
Other: