Full Name
xxx
Adrian Nicolás Reyes
Nicknames
xxx
Blue Beetle, Blue, Reyes
Age
xxx
Twenty-Three
Gender
xxx
CisMale
Sexuality
xxx
Heterosexual
Hometown
xxx
El Paso, Texas
Parentage
xxx
Blue Beetle, Jamie Reyes
Hex
xxx
#29358E
xxx
xxx
xxx
xxx
xxx
xxx
xxx
xxx
xxx
xxx
xxx
xxx
xxx
xxx
xxx
xxx
xxx
xxx
xxx
xxxxxx
xxx
xxx
xxx
xxx
xxx
xxx
xxx
xxx
xxx
xxx
xxx
xxx
xxx
xxx
xxx
xxx
xxx
xxx
xxx


Standing at 5'9'' Adrian is average height, but what he lacks in height he makes up with in build. From years of football at school the man is built like a truck, and is quite strong even without the help of the beetle. A dashing young man, Adrian's latin roots have given him dark brown hair that he keeps closely cropped and deep brown orbs. With a dashing smile, and a strong jawline it's no secret that Adrian has always been a little bit of a ladies man.

As for his style, it's very mundane. He doesn't ever go outside of the box when it comes to his clothing. He prefers to stick to a simpler style, such as solid color shirt and jeans. He can't deny however that he looks dashing in a tux.

As for his suit it, it is the exact same appearance as his fathers. Considering the Beetle is a symbiote, it stays rather consist in appearance amongst generations. When he's not in the suit, the blue scarab is embedded into the center his back just below his shoulder blades.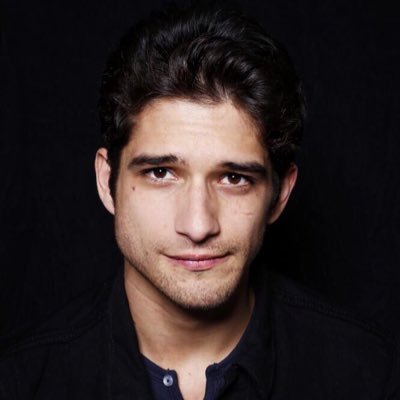 Strong-Willed

⋆ Disorganized ⋆

Humorous

⋆ Talkative ⋆

Practical

⋆ Distanced



Adrian has always been a little bit divided- never quite certain which direction his life is going. He isn't good at planning, as the inflexibility of such a thing frightens him. He is far more comfortable finding his way as he goes, making split-second decisions and thinking on the spot. He's developed a knack for reflex, even without his powers to assist him, and he always seems to find himself in bad situations.

Extremely talkative, Adrian can ramble without few pitstops if given the chance. The boy practically talks a mile a minute, and can start a conversation with almost anyone.

Another aspect of his being comes from the Beetle itself. The two are in almost constant disagreement. He is at odds with its more lethal advice inside and outside battle. It causes his teammates to keep their distance since he comes of as really weird to them as it often seems he's talking to himself. Adrian does his best to be a hero and to not use the Scarab's lethal weapons to kill people. He sees the Beetle more as an inner-demon, and often hides the fact that he converses with the alien. He doesn't like to advertise what the Scarab says and has to deal with the strange looks because of it.

Adrian is highly protective. He would take less than a second to defend one of his friends or loved ones. Adrian's protective nature is closely linked to his loyalty, and both can be extremely dangerous to himself. He would lay down his life to defend someone he cares about in a second. Adrian is extremely protective of everybody he cares about - except himself.

Overall Adrian is a good young man, with strong morals. He has a strong will and a good heart. He knows right from wrong and is passionate about helping people. He is a laid back kid at heart and is still getting used to being a full time hero. He wants to do right by all his friends, the only people who can really understand him now. He wants to protect them and his home.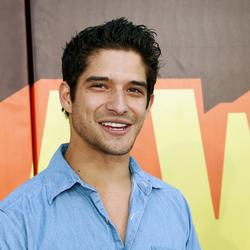 LIKES

xxx

Adrian has always loved playing guitar, he learned at a young age and would often play while his mother sang. Ever since he was a kid, he's loved playing soccer or in his world, Futbol. He loves the freedom of running and generally being outdoors. Even if he wouldn't admit it out loud, he loves rom-coms. He loves traditional Mexican food, and could probably survive on it for the rest of his life if he needed too. Rainy and overcast weather tends to make him feel at ease, as do hot showers, swimming at night and lonely walks, often complete with music.

DISLIKES

xxx

Adrian hates plain coffee. He has an intense dislike for lavender scented things and itchy clothing. Stereotypes are the bane of his life. He can't stand the texture of mushrooms and will pick them out of anything he eats. He hates fish and refuses to eat it. Criticism is something Adrian isn't fond of neither does he like arrogance which he exudes at times. Most of all, he hates being disturbed when he is trying to enjoy a moment alone to himself.

STRENGTHS

xxx

Adrian is bilingual, and can speak fluent Spanish as well as Zandrati the Beetles official alien tongue. Though many believe Adrian to be Naive, he is a rather insightful being. He always looks at both sides of the story, what its like to be in another persons shoes. Nothing is every strictly right nor wrong. He understands that. Adrian is no slouch. He's an extremely hard worker, and always goes the extra mile. He physically cannot leave a task unfinished. No matter how difficult or boring it is, Adrian finds it irresponsible to abandon a task. He only does so for the greater good.

WEAKNESSES

xxx

Adrian has a really hard time with killing, especially when it comes to the beetle. His weapons and nature with the beetle are meant to be the perfect killing machine so sometimes it's nearly impossible for him to hold back especially when the Beetle takes full control. He does things without thinking most of the time. Not the best thing in the world, especially when those things are stupid and can get him, or others, hurt.

FEARS

xxx

Andrew's powers don't go beyond his beetle suit. Without them on the field, he feels vulnerable. Losing control of himself and going into a wild frenzy frightens Adrian.
xxx
xxx
xxx
xxx
xxx
xxx
xxx
xxx
xxx
xxx
xxx
xxx
xxx
xxx
xxx
xxx
xxx
xxx
xxx
xxxxxx
xxx
xxx
xxx
xxx
xxx
xxx
xxx
xxx
xxx
xxx
xxx
xxx
xxx
xxx
xxx
xxx
xxx
xxx
xxx
xxx
xxx
xxx
xxx
xxx
xxx
xxx
xxx
The Blue Beetle scarab is fused onto Adrian's spine and can manifest a number of powers of its own volition, an act usually accompanied by blue energy emitted by the scarab's "antennae". Currently, Adrian is still figuring out the entirety of the scarabs powers. When Adrian is in danger, the scarab activates, crawling out on to Adrian's back and generating a high-tech suit of powered armor around his body. The armor is resilient enough that it can protect him against re-entry from Earth's orbit. When the danger passes, the scarab deactivates, dissolving the costume and retracting back onto Adrian's spine, causing intense pain.

When in use, the suit can reconfigure itself to produce a wide array of armaments. Common functions include an energy cannon, a sword and shield, a grappling hook, a device resembling a communications satellite, and a set of foot-long powered blades that can shear through tree trunks. In addition, the suit can produce a set of wings for flight that can also act as shields.

The suit can also adapt to different situations, including producing energy discharges from the hands that can neutralize magic, discharging Kryptonite radiation and tuning "vibrational frequencies" of extra-dimensional objects to make them visible.

The scarab has at least one power it can manifest whether dormant or active; it can give Adrian a peculiar form of "sight" to perceive extra-dimensional objects. The scarab is able to communicate with him telepathically, and can also make noises externally. The scarab's language resembles English, claiming Khaji Da as its own name and Adrian as its real friend (his father being the first).

When necessary, Adrian can have the Scarab take over in Infiltrator Mode. When this happens, the suit becomes taller, more muscular and grows spikes and allows the scarab to fight without Adrian's conscience as a restriction. This lets it fight more brutally. However, Adrian and the scarab do not like this and only resort to it in desperate situations.
The Scarab came to earth Earth in El Paso, Texas, where Adrian's father, Jaime picked it up out of curiosity. Not long after, a league of assassins appeared at Jaime's house to retrieve it, but it had fused itself to Jaime's spine while he was sleeping. The alien gave Jamie a new set of abilities and skills which eventually led him to join leagues such as the Young Justice and the Teen Titans. For a while, Jamie enjoyed the life of a hero but once he reached his 30s he grew tired from the constant fighting. Contrary to the Beetle's ideals Jaime left the Justice and returned to his hometown of El Paso where he met his wife Maria. The two settled down, and Jaime kept his heroic history from his wife, and thankfully the Beetle was kind enough to stay dormant while Jaime lived his life.

Adrian was born to Maria and Jamie Reyes in the mid-heat of July in El Paso, Texas. Growing up his childhood was rather normal and easy-going, his father was always in his life, whether it be playing catch or coaching his soccer teams. While Adrian loved his mother with all of his heart, there was just a certain bond with his father that could never exist anywhere else. Unfortunately when Adrian was seven his life tipped upside down.

It was a freak accident, or so they said. His father had been working the late shift at the construction site and never came home. His coworker found him trapped underneath a large piece of machinery, dead. The news of his father's death had hit. Adrian full force. It was if a piece of his heart had died as well. Even at seven years old he fell into a deep depression, and even with his mother's help couldn't find the energy to be happy anymore. Of course, with all loss however Adrian eventually grew out of his spell of depression. He was nine when he finally started to laugh again and truly started taking initiative around the house. The next couple of years were practically a blur for him.

His freshman year of high school, Adrian was going through the attic trying to locate monopoly to play with his mother when he came across a old box of his fathers things. Curiosity overtook him, and he began to go through it at the bottom finding a shiny, metallic blue beetle figurine. It spanned the length of his palm, and was quite heavy in his hand. For some reason he felt compelled to take it. Weeks passed, and the beetle lay dormant on his bedside table until the night of October the 1st. He could never forget.

He was fast asleep when he heard a crash from downstairs, and strange voices. He instantly knew someone had broken into the house. He felt his palms begin to sweat, and his breathing increase as panic overtook him. And suddenly the beetle began to glow. Yes, glow. And then move. Adrian scurried out of bed more afraid of the beetle than the robbers, as it scurried across the floor and up his leg. Adrian let out a slight yelp as he felt the beetle crawl up his spine, and then a small cry as he felt it embed into his spine. It was a horrible pain, one that he still occasionally feels today. Before he knew it, metal sprung out of the beetle and he was coated in a complete suit of armor. "Hello Master Reyes. Permission to engage?", a voice spoke from his mind. He clashed around the room trying to scrape the metal off of his skin when the door to his room burst open and three men brandishing weapons sprung in, just as surprised as he was. "Permission to engage?" The voice spoke again. Adrian just shouted "yes" in his mind and suddenly he felt a disconnection from his own body. He wasn't moving his limbs as he sprung across the room and within a matter of moments had the men beaten and knocked out on the ground. Then just as painfully as the suit had appeared it retracted.

Adrian was in a shock for days, as the beetle spoke of his father, "the Second Blue Beetle", and his friend. Adrian couldn't believe his father had spent the first half of his life crusading around with the justice fighting crime, it didn't feel real. After a while Adrian became used to the alien fused into his spine, and even began stopping petty crime around town. His senior year he received a letter from the Academy, and after telling his mother he had been offered a full ride to some music school in Boston she obliged.