_________________________________________________________________________
_________________________________________________________________________
_______________________________________________________________________
Theme 1 –
Replica - Ilaria Graziano
Theme 2 –
Lungmen Battle - Arknights
Theme 3 –
Hollow (Instrumental) - Nobuo Uematsu
Theme 4 -
Ezio's Family - Jesper Kyd
Theme 5 -
I'm Not Made by Design - Nothing But Thieves
_______________________________________________________________________
Full Name
: Sheri Elizabeth Galloway
Alias
: Houndmaster - due to the way she uses her doubles like hunting dogs to chase targets into the open
Age
: 26
Gender
: Female
Ethnicity
: White
Hair
: Long red hair, kept in a tight braid.
Eye color
: Light green, almost grey. Her irises and pupils aren't visible in her dopplegangers.
Body
: Sheri is a woman of below average height who's thin build belies a wiry strength. She has a round face, and keeps herself free of distinguishing markings, fitting for a woman who prefers to avoid attention.
Height
: 5'3" || 160 cm
Weight
: 124 lbs || 56 kg
Hometown
: Unknown. Records show residences in California and Nebraska before arriving in Atlas City.
Affiliation(s)
: Independent Company
Face Claim
: Emi Yusa - Hataraku Maou-sama
Personality
: Surly yet soft spoken, with a powerful sense of obligation and duty that can come across as fanatical loyalty to those who don't know better.
She has difficulty interacting with those around her, finding it difficult to finds words to express her own thoughts yet never failing to offer a sharp tongued remark when the opportunity presents itself. Nonetheless, Sheri clings to those brought into her orbit under the label of "teammate" with a quiet desperation found only in those who have never known true loyalty or companionship, and often seeks to endear herself to them by showcasing her "usefulness" in combat, or by offering them small gifts or favors which could be easily brushed off as "basic consideration for a comrade".
Sheri is the type to think quickly in combat, yet fall apart when the tide turns against her, and has a habit of overthinking in such a way as to effortlessly spot tiny details while completely misinterpreting the big picture, something that can make her surprisingly easy to manipulate.
Sheri is a bit of a misanthropist, yet possesses a sense of quiet faith and spirituality which many would be surprised by if she ever found the words to voice it. She hates living around people and thinks nothing of denying aid to those she views as "outside her concern", yet her sense of duty as a "superhero" shifts that category from "the weak and the helpless" to "anyone with money or influence". She is also the type to be gripped with a sense of righteous fury toward those who disregard the lives of beings they view as inherently worthless, such as insects.
Likes
:
- The Countryside; having spent most of her life indoors or in crowded cities, Sheri enjoys wide open areas with little development.
- Stews and Curries; Sheri is a surprisingly picky eater, but particularly enjoys heavy comfort foods and mild curries.
- Melons
- Plush toys
- bugs and other such "gross" animals
Dislikes
:
- Music. She has sensory issues with it (it makes her head feel swollen).
- Sweet or bitter foods. Sheri dislikes strong flavors, but likes spicy food.
- Sunlight. Strong sunlight hurts her eyes and gives her a headache.
- The noises other people make; chewing, sighing, shoes scuffing etc
Fears
:
- Cockroaches
- Being followed
- Loss of those around her
- Being trapped
Skills
:
-
Urban Camouflage
: Sheri is well trained in how to move through cities without detection, and is adept at evading pursuers even without the use of her powers.
-
Small Tech DIY
: She knows how to make a variety of devices which might prove useful in the field, from traps to handheld EMP devices to cell phones.
-
Baking
: She's developed a habit of making bread and other such goods in her free time, though she still doesn't like sweets.
-
Sharp-Eyed
: Sheri is extremely observant, often the first to notice something. This is a skill developed out of necessity in her youth, and serves her well as a sniper and stealth operator.
-
Self Defense
: Sheri is trained in standard CQC techniques, and has supplemented this training by studying a variety of other martial arts styles, such as capoeira and judo.
Costume Identities
: None
Equipment
:
- Sniper Rifle: the specific type she's assigned depends on whats needed for a particular mission. The one she uses most is an m24 sniper weapon system designed for .338 lapua magnum rounds, modified to more effectively channel her nerve blasts at long range.
- Modified Walther PPK: a sidearm she carries should she find herself in close combat. allows her to channel her energy blasts without risk of harming herself, and usually not equipped with a proper magazine.
- CQC Knife: another piece of insurance she be forced into close quarters; she's modified it with an insulated handle, as an attempt to try and reduce recoil should she try to use it with her nerve blasts.
Background
: Sheri Elizabeth Galloway was born on
[DATA EXPUNGED]
to
[DATA EXPUNGED]
and his wife,
[DATA EXPUNGED]
, in the city of
[DATA EXPUNGED]
in
[DATA EXPUNGED]
. Following an
accident
on the night of
[DATA EXPUNGED]
, the infant Sheri was taken into the custody of
[DATA EXPUNGED]
Children's Home, a
well funded and highly respected
facility where she lived until she was ten, at which point she was
adopted
by Dr. Elizabeth Galloway, senior researcher at Vanguard Enterprises, a
forward thinking and modern security company for all your public and private security needs, dedicated to protecting citizens like you.
At her request,
Sheri was added to
[DATA EXPUNGED]
, a project dedicated to
finding new solutions to the threat of superpowered crime.
Sheri proved to be a
dedicated and highly talented member of thhfnmfkdhenwmrbfn
ONE MOMENT.

ONE MOMENT.

ONE MOMENT.

ACCESS GRANTED.
Sheri Elizabeth Galloway, birth name unknown, was an orphan raised in the Little Miracles Children's Home, a chronically underfunded hovel of an orphanage suffering from a horrific roach infestation, which Sheri hasn't yet managed to psychologically recover from even decades later. Following some shady dealings, she was taken into the custody of Dr. Elizabeth Galloway as a test subject in Vanguard Enterprises' Project Mastima, which sought to develop a method of infusing normal humans with abilities as a way of commodifying the entire concept of a superhero. Despite substandard results, Sheri nevertheless maintained more genetically stable than many of her "siblings", and was cleared for field duty after 6 years of intensive training, with most of her operations consisting of the incapacitation and retrieval of superpowered criminals and test subjects, following payment from either local business associations or city governments unequipped to deal with them.
Sheri was eventually decommissioned as an agent of Vanguard Enterprises' Enhanced Security Division (their registered superhero branch) following the dissolution of her generation in favor of a new batch of heroes who had shown better results with the company's successor to Project Mastima, Project Principality.
Records show that, following this break with Vanguard Enterprises, Sheri has become a registered intependent contractor with a number of other privately operated hero leagues. There seems to be no record of her private life at present, perhaps intentionally to prevent possible encounters with her... shall we say, "parent company" in the future.

UPDATE: Sheri Galloway has re-emerged as a member of the independent team of operatives known as The Brave following the calamity in Atlas City.
Connections
Dr Elizabeth Galloway: Researcher for Vanguard Enterprises and overseer of the children taken in as part of Project Mastima. A distant older woman of roughly 50 years old, she is utterly dedicated to her goals and the advancement of her research, and is perhaps one of the brightest minds on the planet. She is, after all, the woman who cracked the code to manufactured powers.
Relationship
: Dr Elizabeth Galloway is a complicated individual for Sheri. She is a woman who thought nothing of exploiting the role of "mother" to manipulate the children of Project Mastima into doing whatever she wanted. She is a woman who showed them both kindness and cruelty; who praised their successes yet put them through unimaginable hell in her experiments. She is the person with the greatest degree of influence over Sheri, and is perhaps the one Sheri fears and loves most in the entire world.
Nina Elizabeth Galloway: AKA "Opera", one of the children from Project Mastima. She has the ability to manipulate low level sonic vibrations with her voice, resulting in migraines, paranoia, hallucinations, short term memory loss, heart palpitations etc in her targets. One of the last remaining of the Project Mastima children, she is now employed by SINS. As a member of Vanguard Enterprises' Enhanced Security Division, she bore the operator number of O12.
Relationship
: Perhaps the closest thing Sheri had to a friend in Project Mastima, if only because Nina wouldn't leave her alone. She was constantly dragging Sheri around when the two were younger, and there wasn't a single song this fanatical music lover ever listened to that wasn't also pushed onto Sheri. Sheri considers Nina an exceptionally dangerous person, both for her powers and for the degree of sentimentality Sheri feels for her "sister", despite the understanding of their... dynamic, as Sheri was the one assigned to "remove" Nina should she ever become a threat, a contractual assignment which has persisted even after she was discharged from Vanguard Enterprises.
Johnathan Elizabeth Galloway: AKA "Salt", one of the children from Project Mastima and the only one of the five "siblings" known to still be living who remains in Dr. Galloway's company, employed as her bodyguard. In addition to enhanced strength and durability, he has the power to erode anything he touches with his bare hands into a fine salt-like substance, which he can manipulate at will. Though he was not assigned an operator number due to being given responsibilities as Dr. Galloway's bodyguard instead, the other subjects unofficially assigned him the designation of O00.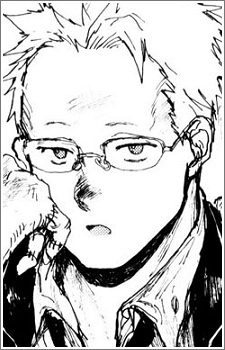 Relationship
: Sheri's relationship to Jonathan is something that could be deacribed as "strained". While the two were never close, Sheri had been one of the few children in Project Mastima to demonstrate consistent loyalty to Dr. Galloway, and one of the few who never picked on Jonathan for his near-fanatical devotion to their "mother". Thus, Jonathan views Sheri's decision to stay at the doctor's side as a betrayal, more than he does any other of their "siblings".
Victor Elizabeth Galloway: A member of Project Mastima and former "superhero" for Vanguard Enterprises, he underwent partial mutantization in the field and is officially declared Killed In Action. He possessed the ability to raise his body temperature to extreme levels, igniting this things he touched or even the air itself. His operating number with Vanguard Enterprises was O16.
Relationship
: Despite his brash demeanor, Victor was well respected by the other subjects of Project Mastima, and a natural born leader. He and Sheri harbored a mutual sense of respect and, while not neccessarily close, understood the other could be relied on when needed.
Alice Elizabeth Galloway: An extremely reticent woman of who was a mystery even to her fellow subjects in Project Mastima. It is known she possessed the ability to cut through anything, even with just her fingernails, and is officially listed as Missing In Action. Her operator number is O21.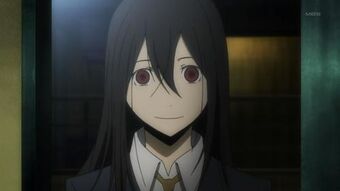 Relationship
: Sheri was one of the few who got along well with Alice; their quiet dispositions and tendency to avoid others meant they often found themselves in the same places. Even though they rarely spoke to each other, if you were to ask, they might each describe the other as their most trusted confidant.
Powers
:
Hounds
[Master – 7]
Conjures a duplicate of herself, within her range of sight. The strength and tactical complexity depend on how far from her they are - in close range, they are fundamentally equal to the original, potentially making her extremely dangerous in close quarters; however at distance they become far more simple, and when deployed through the scope of her sniper rifle at a distance of up to 1.4 miles/2400 meters, they are only capable of following basic commands such as "chase this person" or "grab that person". She most frequently uses them as "hunting dogs" to flush out targets, either for capture or elimination. She can have between 3-10 active at once, based on how far away they are (the further they are, the more she can summon. She uses this with a "discard and draw" tactic to cut off possible escape routes, forcing targets where she wants them to go, as well as to overwhelm with sheer numbers.)
Nerve Blast
[Blaster 5, Striker 3]
A ranged blast used to incapacitate targets, which she can focus through the use of tools such as firearms. Its strength ranges from "slight muscle cramp" to "elephant tranquilizer". There is a dangerous risk of recoil when delivered with her bare hands, and can result in necrosis.
Shade
[Stranger - 2]
A weak perception filter which makes it difficult for others to focus on her by affecting their memory of her presence, making it difficult to recall what she looks like or even where precisely she is in cases where others are able to take note of her at all. Known to cause image corruption in machines attempting to record her while this ability is in use.
Power Origins
: Corporate Experimentation