_________________________________________________________________________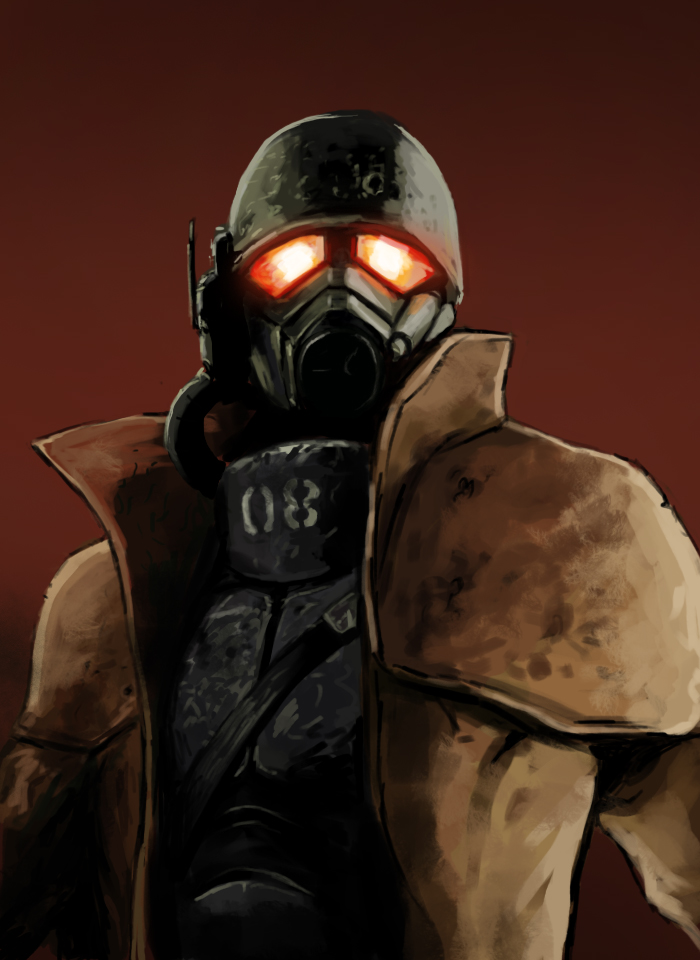 _________________________________________________________________________
_______________________________________________________________________
Theme 1 –
Camouflage - Sabaton
Theme 2 –
Heart of Courage - Two Steps From Hell (FalKKonE Cover)
Theme 3 –
Hell's Kitchen - Dream Theater
Theme 4 –
The Light - Disturbed
Theme 5 –
The Brave and the Bold - Disturbed
_______________________________________________________________________
Full Name
: Devon Arnulf Metzger
Alias
: Freischütz
Age
: 29
Gender
: Male
Ethnicity
: Germanic
Hair
: Dull brown kept mostly unstyled and hanging down to his ears.
Eye color
: amber
Body
: Muscular well built conforming to his broad shoulders and long limbs.
Height
: 1.89 meter / 6'2 feet
Weight
: 97 kg / 213 lb
Hometown
: Seevetal, Germany
Affiliation(s)
: Minnelinde Brewery(owner & brewmaster)
Personality
: Cynical, empathetic yet a big fan of schadenfreude and dark humor.
Likes
:
- Coffee
- Military gear
- Tranquil silence
- Discussions
- Biochemistry
Dislikes
:
- Abuse of power
- Crowds
- Hot weather
- Artificial sugars
- Overly upbeat people
Fears
:
- A slow painful death
- Zealotism
- Losing his way
- Being experimented on
Skills
:
- Warrior mindset, capable of keeping calm in life or death situations and able to quickly asses a general situation and form a plan of action.
- Braumeister, through his superior Germanic roots.... Nah, Devon has gone through studies, courses and a proper apprenticeship both in the US and Germany(really good for branding) to become officially recognized as a brewmaster in the US and a braumeister in Germany. A good set of taste buds, curious experimenting mind and an unwillingness to accept lower standards do the rest.
- Aware, through the imparted skills and knowledge of the weapons he uses on a regular basis he has become much more aware of his surroundings, able to feel the gaze of someone who is actively aware of him even more so if said individual has hostile intentions. Making it quite hard to catch him completely by surprise, unless it's an attack of opportunity made the moment one sees him Devon will already be somewhat aware of the assailants presence.
- Industrial navigator, with the combined experience in his time as a volunteer fire fighter and his work in breweries Devon is more adept at covering the mazelike terrain of the industrial kind, clambering, jumping, running, sliding down and squeezing through mazeworks of ducts, pipes, catwalks, ladders, manholes, cabling and machinery are as second nature to him as opening a door.
Costume Identities
: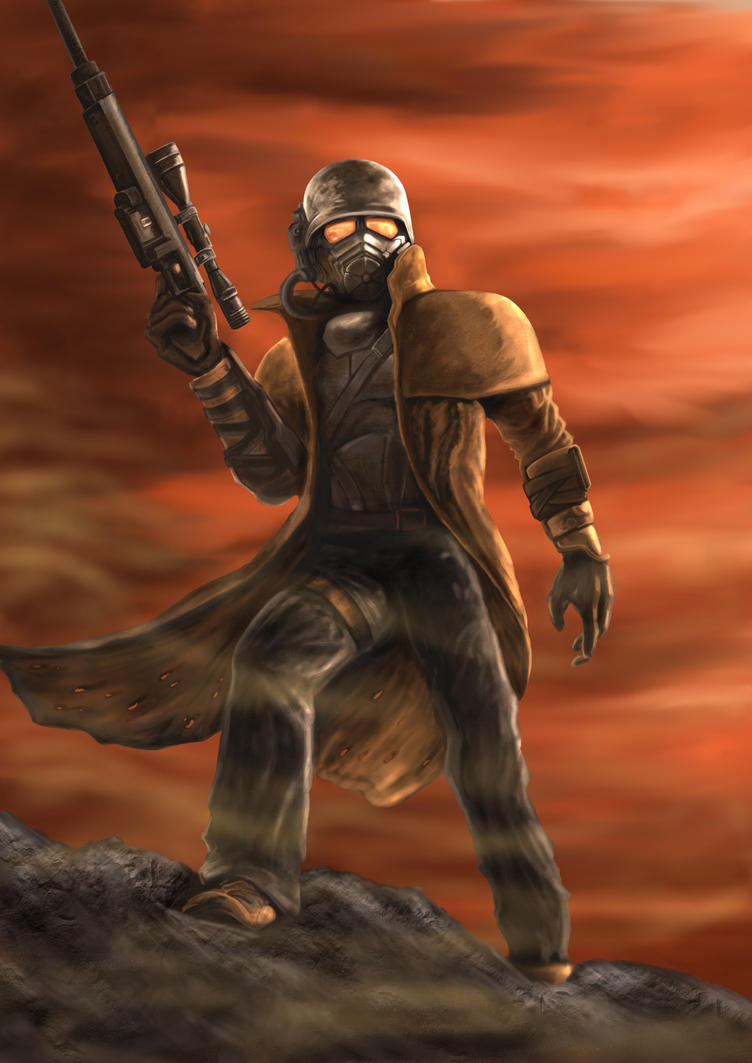 Equipment
:
- Freischütz' signature set of clothes. A black helmet attached to which is an armored mask covering his entire face with deep red glasses covering his eyes. A black long sleeved armored vest covered by a brown trenchcoat, a pair of black jeans hiding thin gamberson pants below, brown steel toed boots and a pair of black gloves with an armor plate strapped to the back. The helmet and face mask are equipped with radio equipment, air purifier with a back-up enclosed air supply(in case things get too hostile outside) and thermal & low light capable functionalities embedded into the glasses. The suit as a whole is heavily thermal resistant, electrically insulated, stab and slash proof under conventional means(superpowered data unavailable) and sufficiently blunt force protected that while the suit may be thrown around the contents should be mostly okay.
- A set of Glock G20 10mm pistols. While their appearance may deceive you into thinking they are just regular old handguns the moment the bullets start homing in on your position that illusion should be dispelled quite quickly. Thanks to Devon's power they sport a wide selection of ammunition they can unload in rapid succession without a need to reload. Bullet types available include: Regular, Rubber, Armor piercing full metal jacket, Incendiary, Cryogenic, Explosive, Electrical, High kinetic and Structural fire suppressing foam.
- A highly modified Haenel RS9 .338 lapua magnum marksman-rifle. Sporting an advanced multi-magnification scope, a custom shortened magazine and a somewhat oversized looking muzzle break, this bad boy is the weapon that earned him his reputation in the shadows. Just like it's brethren it's bullets are capable to home, but due to an increased velocity and emphasis on firepower it amounts to little more than a minor course correction. As mentioned the firepower of this beasty was increased quite a bit thanks to Devon's power and the ordinance it carries is also quite a bit more lethality packed behind it. Ammunition types he seemingly conjures from the void include: Regular, Rubber(depending on distance can still lead to excessive internal hemorrhaging and organ damage), Armor piercing APFSDS, Explosive, Fragmentation air burst and Incendiary.
- A 6 bladed flanged mace. A 1.5kg(3lb) heavy and 70cm(27inch) long flanged mace with 6 blades made from tool steel. It has some minimal decorations in the form of clover shaped holes along the blades to improve the handling of the mace. While severely neglected in comparison to the fire arms, one shouldn't be surprised should an electric charge be delivered through one of the blades, as the mace itself has been enhanced to be more suitable for non-lethal engagements able to perform more in line of what would be expected of a stun baton, though the low impact ability and static charge itself can also be used independently if so desired.
Background
: Devon was born in one of the more well of parts of the town Seevetal, not too far from the original border with the DDR(Eastern Germany) and while tensions have been lower since the reconciliation between east and west Germany the area was still heavy with military activity. As such Devon's parents not quite convinced that their backyard won't just suddenly become a warzone have always kept an eye open for the potential relocation to another safer country. One such opportunity came when his father Bernard Arnulf Metzger was invited to teach at the university in Atlas City as one of the leading experts in field of biochemistry, though when the invitation came suddenly what seemed like a logical choice became a very difficult step to actually make to throw away the lives they built up for a new chance in an unknown land. After many a night of long discussions and both sides switching stance on an almost daily basis they finally made the decision to go for it and try to build up a new life in the US.
Having done quite a bit of research before their move they managed to find a small house in one of the suburbs and could settle in quickly, despite this it was quite a culture shock for the entire family. Devon had to learn an entire new language, which he managed to master in a relatively short order thanks to his parents who had already been fluent in English due to their respective jobs nature. Both parents had a hard time doing groceries given that the cuts of meat they were used to were cut slightly differently and some items which had become common fare for them were simply unavailable or only available as products designed for a completely different flavor palette, to name just one of the oddities they had to adapt to.
After months or perhaps better said years though one could hardly differentiate them from second or perhaps even third generation immigrants, sure they still had their own cultural ideas and weren't quite sold on the white picket fence, millimetred lawn and flagpole idea but fit in well enough to have established friendly relations with their neighbors. Devon for his part had a rather uneventful, but good, time in middle school with good grades and a fair few friends who he'd end up hanging out with in high school.
Then high school came and rather quickly the teachers found out Devon shared the same passion and affinity with the biochemical excelling far beyond what could be expected from a high school student(also thanks to his father tutoring him on the side) and given his mother language he quickly found himself swamped by kids from the German classes trying to polish their language skills on a native speaker. overall it was a bright and flourishing time for him, that was until one day at school he was called to the principals office. Once there he was informed that his father had just passed away, a radical environmentalist super had penetrated the campus and gone on a murder spree killing all affiliated with the beta faculties in cold blood. The perpetrator had been killed in the process of capturing him, but for many of the victims it had been too late for help to arrive including Devon's father.
Things were never quite the same after that, Devon still excelled at chemistry and biology and he still was surrounded by many who at the very least could be considered good acquaintances, and his mother still smiled the same way at him, but the happy peaceful life Devon's parents had gone through such lengths to attain had been shattered. Through it all Devon powered on unwilling to waste away the biggest gift his dad had left him, his aptitude and ability in all things biochemical.
Devon had frequently joked about it, but never really considered he'd pull through with it when he had said that he'd take an apprenticeship at a brewery instead of going to college to "honor his Germanic roots", but there he stood working under the wing of a master brewer, following a couple courses applicable to the field in his spare time and prepped for the eventual next step of starting a brewery of his own. And after 5 though years there he was with both an American and a Germany certificate of brewmastership and a small brewery and still to his name, although most of it sponsored by his mother. In the meantime he had also followed his tutor in his footsteps and joined the volunteer fire fighters following the logic of "We who toil day in day out near heat, fire and flammables ought to know how to put them out should we need to." it made sense at the time and he did indeed learn a decent few valuable skills along the way.
Then one fateful day disaster struck once more a day Devon can remember vividly the smell, the sounds, the heat. A forest fire had been raging and everyone available was called out to help with whatever they could. Devon had been helping civilians from the area when his vehicle was smashed by a dead tree, pushed over by the winds the forest fire made, as he checked a cabin along the road for people. Utterly stuck far away from any assistance and the fire quickly encroaching Devon felt like that day may have been his last. Though thinking it would be an exercise in futility he ran as fast he could back the way he came, only to be faced with the flickering light of a thousand embers all around him. It was at that point when the desperation truly set in that a soldier in a car stopped right next to him and offered him a ride. Devon thanked the man for saving his bacon as he got in the car and introduced himself then asked his saviors name. The soldier said with a chuckle "They just call me Arsenal." As they made their way back to a safer location they were met with burning branches from the trees and whole trees themselves toppling down along the roadside, but as through a miracle none seemed to have hit them, at least the car wouldn't have survived the impact of a tree... Right?
When a fire trench under construction finally came into view the soldier stopped the car and said "You go on ahead, I still have unfinished business back there." Devon got out of the car and they said their goodbye. Devon got quite a few curious looks as he walked over the embankment of the fire trench and into the view of the people in and around the trench, after all he had come walking out from an area where they knew there was fire. When he told his story to one of the guys intercepting him and dropped the name "Arsenal" a quiet murmur among the soldiers in the trench spread. One of the guy then took him by the arm to one of the trucks next to the ditch mumbling as they walked. "Hell, we always thought he was joking, but damn... It's real them." He then opened the back and said "This here is Arsenal, passed away a few hours ago... Here, his dog tags... I guess they are yours now." His voice cracking as he handed Devon a set of dog tags with a slip of paper twisted around them.
In a half dazed state, unable to completely comprehend had just happened in these last few hours, Devon helped the soldiers with the fire trench and rode the truck back to base camp. When the forest fires finally died down through a change in the weather, he got to go back home, with the dog tags and the slip of paper in hand. Once home he took a silent moment to reflect on it all and finally looked at the slip of paper, in it was a letter written by Arsenal to "whomever it may concern" detailing all he knew about the dog tags and their history ending with "No need to mourn me, I was just glad to be of help to a friend."
In the end aside from the dog tags sticking to him like a puppy with abandonment issues nothing seemed different, the onset of his powers was rather subtle. Appliances in his house didn't break down, the microwave lost that annoying cold spot making defrosting easier, his bed felt more comfortable for some reason and he always seemed to be able to get closer to fires than his colleagues. The moment when he realized something was off only came when he grabbed a knife to dice some onions and his mind was suddenly flooded by short bladed combat techniques and he had reflexively sprung into a defensive stance, one he could name and dissect to the tiniest flaws and strengths as if it was just common everyday knowledge. From that point onward Devon started experimenting with his powers finding out what items triggered what kind of knowledge, eventually determining that if it could be a halfway reasonable weapon it would trigger his powers. Eventually he did discover the other part of his power, after the very subtle signs became a bit less subtle and he started experimenting with those powers as well.
Within a year after the incident at the forest fire Devon had scourged together the items that would eventually make up his iconic costume and a set of pistols. He quit his volunteer work for the fire fighters claiming that he just couldn't continue doing both his job at the brewery and the volunteer work, but promised that he'd drop by occasionally, with the others jokingly adding "with a few cold ones preferably".(and to be fair the brewery was doing quite well after the name started spreading through the high society with a few resorts even commissioning a unique exclusive beer to serve) Under the alias of "Freischütz" he took government courses on subjects he already had plentiful experience through his volunteer work, including various rescue training courses and first aid. Utilizing this training he built up a decent reputation with the public, after all it's hard not to like a hero who willingly jumps into burning buildings to get every last person out, even when said building is about to collapse on itself. On the shadow side though, there have been a number of cases where criminals have been shot, but no bullet remaining at the scene nor any signs that they were physically removed. Also a fair few cases where shoplifters, pick pockets and other petty criminals were found minutes after committing a crime restrained in some sticky goop that dissolved into nothingness after a short period of time. There may be those who have an inkling of who might be responsible, but without proof and most of them not living on the right side of the law... All they can do is speak his name in hushed tones.
Powers
:
Artisan of war
[Thinker(4)]
Devon is capable of gaining mastery(including muscle memory) of the use of weapons / fighting styles by creating a connection with said weapon or an attribute used for said weapon style, however to maintain the connection he must stay in physical contact of the item and once the connection is lost almost instantly all of the gained mastery will drain away only leaving a tiny fraction of the skill as residual(dependent on the length the connection remained). Due to the residual mastery that remains after each use it is possible to train up mastery to the point where reliance on the ability is no longer needed, however given that usage of the skill usually requires the weapon in question to be in hand it's only really useful for unarmed fighting styles.
Tsukumogami Maker
[Shaker(5)-Blaster(8)-Striker(2) ]
Items that are frequently used by Devon gain the ability to grow stronger and gain beneficial features through repeated use. The growth of these objects quite slow, but has shown no upper limit as of yet and the direction of growth is subconsciously steered into desires properties. One limitation that has been found is that the core functionality of the item in question can't be changed. For example a microwave won't be able to gain the ability to freeze things, the more complex and directed the original function the less leeway it has.
Wraith Form
[Mover(3)-Changer(3)-Stranger(5)]
Devon is capable of freely shifting into wraith form, which turns him into a black smoke with no real physical properties only giving a spatial representation of where Devon's consciousness is located rendering him invulnerable to anything aside from direct mental attacks on his consciousness. When shifting into raith form it appears as if Devon dissolves in the air around him leaving only wispy strings of smoke leaving little ways to track him other than keeping a close eye on the smoke as it moves. When shifting away from wraith form the smoke converges making it appear as if he is walking out of the cloud of smoke rather than it reconstructing him. Shifting into and out of wraith form can be reversed at any point during the transformation. With conscious effort Devon can take others with him into wraith form, but it requires there to be a physical link between him and any others, lowers the maximum achievable speed, creates a larger amount of smoke proportional to the amount and size of the people he takes with him and increases the time it takes to shift into and out of wraith form. Not to mention the sensory overload the passenger might experience while in wraith form.
While in wraith form Devon can freely move through any non-solid materials even allowing him to squeeze through the tiniest cracks and holes with ease. It also allows him to move at increased speeds depending on the how restricting the materials around him are, with cramped spaces and highly viscous liquids being the slowest. As a side effect wraith form also gives Devon vision, hearing and smell for all directions within and around the smoke clouds as well as bodily awareness of the smoke
Power Origins
: Anomalous Incident. Devon received his powers through the inheritance of a special set of dog tags. The origin of which can be traced back to a marine on his deathbed stating their dying wish to save one young marine from certain death, the manifestation of this desire then did end up saving one such marine. Who in turn took over the tags, gained new powers and became the next in the cycle, saving one more life after theirs was extinguished and passing on the torch. The true nature of these dog tags has yet to be determined, the same goes for the question on whether the first marine was the one to start the chain or that it's power dates back further.