_________________________________________________________________________
_________________________________________________________________________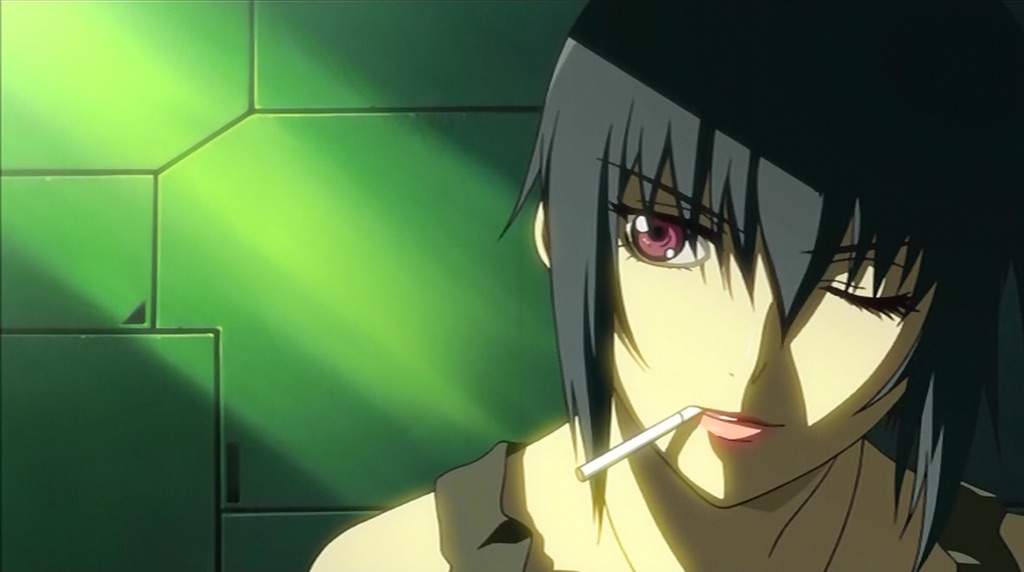 _______________________________________________________________________
Theme 1 –
Contradiction - KSUKE ft. Tyler Carter
Theme 2 –
Crescent Moon - Masaru Yokoyama
Theme 3 – [url][/url]
Theme 4 - [url][/url]
Theme 5 - [url][/url]
_______________________________________________________________________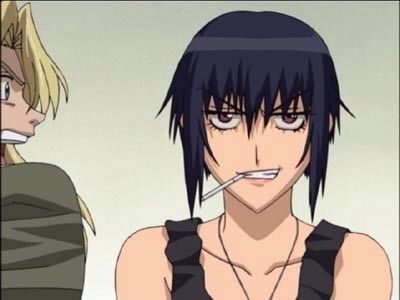 Full Name
: Li Bao Ping/Li Toyohira/Hudson Li
Alias
: N/A
Age
: 32
Gender
: Female
Ethnicity
: Chinese/Japanese
Hair
: Li has short, black hair.
Eye color
: Li has dark, auburn eyes.
Body
: Li is slender and athletic, with narrow hips and broad shoulders. She's a career soldier, and that's reflected in tanned skin and a tightly muscled physique.
Height
: 5'11"|156cm
Weight
: 176lbs|80kg
Hometown
: Anthem, California
Affiliation(s)
: United States Army, SINS
Face Claim
: Melissa Mao - Full Metal Panic
Personality
: Li is a bright and friendly person, possessing a smart mouth and a strong sense of pride. She's not arrogant, however; Li is as quick to poke fun at herself as others, giving her a distinct air of approachability that many other officers might lack. Li also presents herself in a manner she feels befitting of old fashioned chivalric knights, capable of a sincerity and gravitas one might find surprising if they didn't know her well. She is also fiery and competitive, having a hard time backing down from a challenge.
Likes
:
- movies
- giant robots
- motorcycles
- knights
Dislikes
:
- Nothing in particular. Li doesn't really actively dislike anything, there's only the things she likes and the things she doesn't pay attention to. She is distinctly less than fond of her Japanese given name, however.
Fears
:
- Drive frame pilots need to be fearless; though they may experience fear like anyone else, they let it flow through them, without taking hold.
Skills
:
- Mechanical Engineering: All Drive Frame pilots are required to have a certain degree of practical knowledge in how to repair and maintain their own machine.
- Swordsmanship: Li is a master of Western swordplay, boasting several awards from fencing and heavy combat tournaments, skill she employs to devastating effect in her Drive Frame.
- Art: Li draws frequently in her free time, and once dreamt of becoming a comic book artist.
Costume Identities
: None
Equipment
:
- M4c Dinadan Drive Frame: A new model of drive frame reserved for elite US Army pilots possessing performance ratings above a certain percentile. Stands 8.5 meters and weighs 12 tons, comes equipped with 2 shoulder-mounted 12mm chain guns and 2 wrist-mounted wire guns capable of firing steel chords with clamps on the end in order to grab or pull objects as needed. Additional armaments include a 40mm rifle and a 2.5 meter monomolecular cutter.
- BGC Drive Armor: A prototype currently undergoing field performance tests by US Army liaison pilots assigned to SINS. Intended as a lightweight urban drive frame which can change freely between armored exoskeleton and inconspicuous motorcycle to assist in rapid response and resolution of superpowered incidents. It can be equipped with a variety of large calibur armaments, and possesses fully independent, omnidirectional flight capabilities when combined with the accompanying BGC-n2 Powered Suit. It also facilitates the pilot to act as if they are endowed with grade-3 super strength.
- BGC-n2 Powered Suit: A prototype currently undergoing field performance tests by US Army liaison pilots assigned to SINS. A lightweight armored bodysuit designed to aid in the use of the BGC Drive Armor. It is equipped with a helmet containing full HUD readouts of pilot vital signs and drive armor functionality, as well as field data which can be updated in real time. It also possesses a personal back-mounted flight thruster and electrified knuckle guards which slide to the back of the wrist when not in use. Suit is commonly equipped with a small sidearm pistol for use as needed.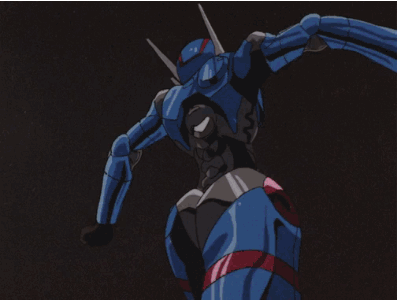 Background
: The child of a Chinese and Japanese immigrant couple, Major Hudson Li, also named Bao Ping and Toyohira, was born in the city of Anthem, California, a town which has earned such accolades as "Third Most Dangerous City in the World", "Atlas City's Less Respectable Sister", and "One of the Most Hilariously Failed Vanity Projects Ever Devised". Regardless of this glorious beginning, Li was unable to properly attend college on her family's funds and instead opted to join the Army, being recruited for the Drive Frame program in basic training with a class of 16 other recruits.
Li found she had a natural aptitude for life as a drive frame pilot, rising quickly to the top ranks of her 6 month training program. Following her initial 4 year tour, she got a bachelor's degree in mechanical engineering and quickly re-enlisted. She is currently assigned as liaison to SINS, along with a small number of other drive frame pilots assigned to SINS facilities in separate parts of the country.
She is widely regarded as one of the best Drive Frame Pilot's in the US Military, if not the entire world.
Powers
: None