_________________________________________________________________________
_________________________________________________________________________
(Khanivore from Sonnie's Edge, Love Death and Robots)
_______________________________________________________________________
Theme 1 – (Rob Zombie - Dead City, and the New Gods of Supertown)
https://youtu.be/ey-AmU6Nbgk
Theme 2 – (Freak Kitchen - Freak of the Week)
https://youtu.be/y2vzBdIejVY
Theme 3 – (The Miracle Musical - The Mind Electric)
https://youtu.be/_nvPGRwNCm0
Theme 4 - (Royal Blood - Little Monster)
https://youtu.be/DoDUPli8wYI
Theme 5 - (Tally Hall - Turn the Lights Off)
https://youtu.be/dLrdSC9MVb4
_______________________________________________________________________
Full Name
:
Jericho Amile
As of the Advent of The Beast of Decay, J-3 now refers to 'herself' as 'Jemma'.
Alias
: Polymorph J-3RIC0, Ink Hearth, The Shifting Mass
Age
: Unknown, though closest approximation is about 20-25 years old
Gender
:
Most commonly Male
, changes on a whim.
Ethnicity
: Bio-Vat grown Shapeshifter.
Hair
: Changes on the whim.
Eye color
: Changes on the whim, most commonly startling blue.
Body
: Hah. Hahahahaha.
Height
: See above.
Weight
: See above.
Hometown
: Boston, Massachusetts is the first city that J-3 was ever spotted outside of Menagerie Tech custody.
Affiliation(s)
: Loyalty to Alex, A.K.A. Aegis.
Personality
: Stoically calm, socially awkward, obliviously cruel. Means well. Tends to lose herself in the thrill of combat, or 'hunting'.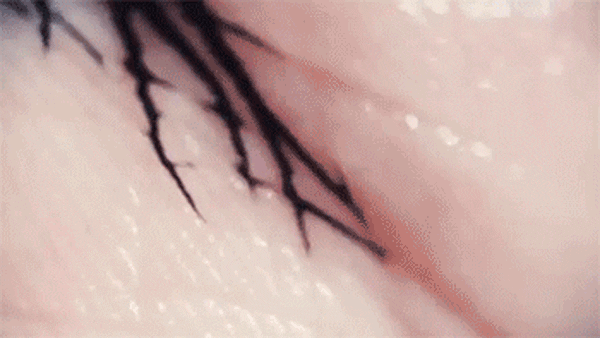 Likes
:
- Pizza, specifically Dominos
- Rain at night.
- Eating.
- Going for long runs.
- Working at supermarkets.
Dislikes
:
- Menagerie "Medical-Tech" Incorporated.
- Confined Spaces.
- Authority.
- Clothes.
- Mental super powers.
Fears
:
- Confined Spaces.
- Sleeping.
- Non-consensual experimentation upon
himself
herself.
- Being recaptured.
Skills
:
- Multi-tasking, capable of performing as many as five completely separate tasks at once.
- High-Precision, capable of precise strikes within centimetres of margin errors.
- Swift Learner, capable of adapting to new situations and problems on the fly.
- Savage Instincts, solely devoted to self-preservation and the preservation of allies, extremely high reaction times.
Costume Identities
: None, J-3R1C0 is her own costume.
Uniform:
Mask:
Unincorporated Equipment
:
- N/A: No equipment as of yet, J-3R1C0 is her own equipment.
- See Above.
- See Above.
Incorporated Equipment
- A small yield EMP device is located directly behind J-3's heart, and when activated by J-3, is capable of disabling and/or frying small handheld cameras, as well as most industry cameras. Proper shielding can prevent this, though J-3 is capable of keeping the 'pulses' coming for as long as they want, theoretically.
Background
: Coming from a bio-vat, born from scientific experimentation and no small amount of rumored 'occult' rituals, Jericho originally bore the identification of 'Polymorph J-3R1C0', and was the 10th in a line of, "Bio-mechanical machines designed to properly protect the public and public interests from the escapades of supers and those of their caliber." The validity of the statement is as questionable as Jericho's form on any given moment, and 'J-3' at the time knew better than blindly believe the words of his creators. He was a weapon designed to kill and consume supers, bring back the waste to use as further experimentation, and train in 'The Labyrinths'. His early 'life' was one fraught with strife and bargaining for an extended lifetime. His escape came on the day of his 18th 'birthday'. One of his handlers, in what Jericho would call a fool's bargain, removed the bio-mechanical parasite embedded in the heart that deactivated Jericho every night. The handler, a man named Walter, revealed himself to be a Super, a vigilante and an anarchist in equal measure. He utilized Metal Manipulation, and thought to garner Jericho's trust and loyalty to bring down the Corp that owned Jericho from the inside out.
His plan did not rise to fruition, as Jericho consumed him immediately upon being freed from the parasite's hold.
Jericho then left the facility, escaping out into the country-side of Mexico. He traveled swiftly up to the states, leaving a just barely traceable trail all the way to Boston. He then quickly scrambled his trail whilst in the city, taking on the visage of many Hispanic peoples' on Dia de Los Muertos, utilizing a sugar skull 'tattoo' to scramble any possible chance for remote facial recognition.
He now travels wherever he can, avoiding major cities unless to take on a new visage and feed on something other than plant-life and raw animal.
Powers
:
ShapeShifting
-
Metal Generation
-
Digestive Adaptation
[Changer – Level (7.5)]
Power Consumption, Stealing of Other Super Powers via Consumption of the Super Powered Individual
[Trump - Level 8]
Jericho is capable of changing her form into nearly any biological shape she so decides. Her shapeshifting is characterized by 'ink' rising and swirling about her body before settling back into her flesh. After consuming her former handler, Jericho now exhibits the ability to incorporate metals into her forms, utilizing sheets, cones, spikes, blades, and any other shape she so chooses. She is incapable of holding a form larger than 5 feet and 8 inches (172 cm) in any dimension without burning through stored mass.
When Jericho consumes any kind of organic (or metallic) matter, she is capable of storing it within her body as a form of mass. She utilizes this mass to change shape and generate metals within her body.
Jericho
Jemma is also capable of 'depositing' parts of herself, a new ability discovered after she consumed her first super. This allows her to leave limbs, metal parts, and anything similar out in the world. The materials are as real as anything else, and just as permanent, though doing so causes
Jericho
Jemma a great deal of pain.
Jericho's shapes must be capable of supporting themselves, and must also be able to breathe, and have a properly working heart. Though he does not require for his forms to have a proper digestive system, as he can pull matter directly into himself simply by using his skin.
Jericho is also capable of stealing and utilizing other 'super powers' after he consumes a Super of requisite strength. This has only happened once so far, after he consumed his Handler. Jericho has not yet found an upper limit to how long he can hold onto a power, and as of yet has not consumed another Super who's 'strength' was high enough to garner him any modicum of their power. [Addendum:] It should be noted that J-3 is capable of holding onto as many as 3 temporary Powers, for as long as 30 minutes. It should also be noted that J-3 does NOT require a living super for this to take effect, though the super cannot have been dead for longer than 1 (one) hour. The 'origin' of consumption must be at least ten pounds worth of 'material' or more. Interestingly, J-3 does NOT need it to all be in one piece. J-3 seems to require at least 30 seconds to 'digest' the power before utilizing it. Requiring 30 minutes when digesting a 'permanent' source of power. It should be noted that J-3 is extremely volatile in this timeframe, and has been shown to be extremely susceptible to all forms of damage and interruption. Though it is not recommended for any person to get close, as J-3's 'ink' will subsume any susceptible flesh. [End Addendum.]
Power Origins
: Jericho received his powers as a result of biological experimentation and repeated cloning processes. His 'origin' of power comes from a captured super, an incredibly powerful shapeshifter who was cloned over and over, of which only 10 clones survived to any sort of functioning 'adulthood'. The ability to incorporate other superpowers into himself comes from a source known only to the Head of Operations that oversaw the project that spawned him.
Incident Report:
July 18, 2001.
J-3 is the third of the J-Series of Polymorph Units. Upon today of its 'birth' and successful stabilization, J-3 was placed in his habitat along with his sibling units. J-2 and J-1 were quickly subdued and subsequently consumed upon exposure to J-3.
J-3 exhibits a much greater polymorphic ability after consuming its 'siblings', and has shown increased signs of aggression and sapience since. It has been posited by Lead Researcher Velazquez that J-3 may develop genuine sapience should further consumption occur, and has requested that J-3 be the last of its line.
Velazquez has also requested that J-3 be put upon the list of potential 'Providence' candidates.
July 28th, 2021.
J-3's process of becoming a [REDACTED] was unsuccessful, A-9 refused to grant [REDACTED] to J-3 and proceeded to savage the offending Polymorph.
J-3 was given to handler Alburn and instructed to return to its habitat.
J-3 marks the 85th applicant for the Providence Protocol. J-3 was noted to be shaken after the meeting between it and A-9, and when asked informed staff and researcher Aaron Clarke that A-9 found 'him' to be "impressive, well done, but not quite ready yet."
J-3 was later reported as to have consumed and utilized the powers of Walter Alburn, his handler and at the time unknown super, to rid itself of the biometric heart monitor and escape from compound Beta. This was an unprecedented show of power from J-3, and as a result has catapulted J-3's recapture to "Strategic priority: Absolute."
J-3's whereabouts are unknown at this time.
J-3 was last seen at Site Whisper, in Northern New Mexico and Southern Nevada.
J-3 was most recently seen in Boston, Massachusetts.
[EDITORIAL NOTATION: This DOSSIER is being updated slowly, and from an unknown source. RESEARCHER CAUDON formally requests that security over dossier files be increased.]
Color Code
:
Light Crimson - #DC143C