---
░░░░░░░░░░░░░░░░░░░░░░░░░░░░░░░░░░░░░░░░░░░░░░░░░░░░░░░░░░░░░░░░░░░░░░░░░░░░░░░░░░░░░░░░░░░░░░░░░░░░░░░░░░░

---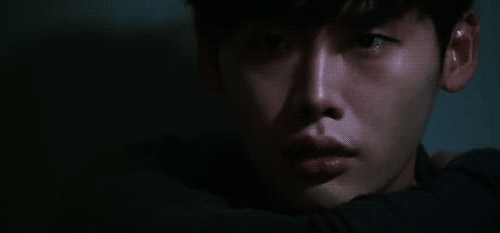 ▌
▌
▌
▌
▌
▌
▌
▌
▌
▌
▌
▌
▌
▌
▌
▌
▌
▌
▌
▌
---
░░░░░░░░░░░░░░░░░░░░░░░░░░░░░░░░░░░░░░░░░░░░░░░░░░░░░░░░░░░░░░░░░░░░░░░░░░░░░░░░░░░░░░░░░░░░░░░░░░░░░░░░░░░

---
▌
▌
▌
▌
▌
▌
▌
▌
▌
▌
▌
▌
▌
▌
▌
▌
▌
▌
▌
▌
▌
▌
▌
▌
▌
▌
▌
▌
▌
▌
▌
▌
▌
▌
▌
▌
▌
▌
▌
▌
▌
▌
▌
▌
▌
▌
▌
▌
▌
▌
▌
▌
x]
N A M E
Song Ho "Daniel" Kang
N I C K N A M E ( S )
Dan, Danny | Casual, what most people call him.
Honnie | Affectionate, mostly his twin brother.
R O L E
Moon Twin 2
A G E
17
B I R T H D A Y
September 14th
G E N D E R
Male
S E X U A L I T Y
Biromantic Homosexual
T W I N
Sun Twin 1 - TBA
A B I L I T Y
As a member of the Cogitatio clan, the signature powers that Daniel hold are telepathy - ability to read the minds of others, as well as causing pain to a certain extent to them by directly affect their brain neurons through telepathic connections, and the capability of dream walking and entering the dreams of others.
---
░░░░░░░░░░░░░░░░░░░░░░░░░░░░░░░░░░░░░░░░░░░░░░░░░░░░░░░░░░░░░░░░░░░░░░░░░░░░░░░░░░░░░░░░░░░░░░░░░░░░░░░░░░░

---
▌
▌
▌
▌
▌
▌
▌
▌
▌
▌
▌
▌
▌
▌
▌
▌
▌
▌
▌
▌
▌
▌
,
.
.
╭━━━━━━━━━━━━━━━━━━━━━━━━╮
Appearance
"Don't cry because it's over, smile because it happened."
╰━━━━━━━━━━━━━━━━━━━━━━━━╯
---
░░░░░░░░░░░░░░░░░░░░░░░░░░░░░░░░░░░░░░░░░░░░░░░░░░░░░░░░░░░░░░░░░░░░░░░░░░░░░░░░░░░░░░░░░░░░░░░░░░░░░░░░░░░

---
▌
▌
▌
▌
▌
▌
▌
▌
▌
▌
▌
▌
▌
▌
▌
▌
▌
▌
▌
▌
▌
▌
▌
▌
▌
▌
▌
▌
▌
▌
▌
▌
▌
▌
▌
▌
▌
▌
▌
▌
▌
▌
▌
▌
▌
▌
▌
▌
▌
▌
▌
▌
▌
▌
▌
▌
▌
▌
▌
▌
x]
H A I R
Daniel's hair color was naturally black, but more often than not he would dye it brown or dirty blonde. He usually styles it into a different style anytime he walks out from home, but the most frequently saw ones are either unkempt, messy style or just keep it in to his natural straight style.
E Y E S
Daniel has black eyes. It was something he takes after from his father, actually, since his mom has brown instead. Some of his friends used to comment that he has a "puppy" look in his eyes that makes him hard to resist.
H E I G H T
Standing at 6'1'', there's no doubt that Daniel would usually be literally looked up by many people around him. It was mostly something of genetic inheritance too, since his mother was oddly a titaness herself.
W E I G H T
165lbs, it was quite normal for someone who exercises regularly like Daniel. Most of his working-out also pays off, with the very proof is his athletic build.
E T H N I C I T Y
75% Korean, 15% American, 7% British, 3% Chinese.
O T H E R
Daniel's beautifully smooth and rosy white complex, along with his natural lotus pink lips are some of the traits that make other females around him jealous. Daniel, however, isn't very happy with them as some of his male friends would usually make fun of how he wasn't so manly. His dressing codes are various styles of fashionable attires, either when he's in school uniform or just casual at home. Most of them are what Daniel feels the most comfortable wearing. It is to be expected that he can always go wild with his self-bestowing fashionista gift.
---
░░░░░░░░░░░░░░░░░░░░░░░░░░░░░░░░░░░░░░░░░░░░░░░░░░░░░░░░░░░░░░░░░░░░░░░░░░░░░░░░░░░░░░░░░░░░░░░░░░░░░░░░░░░

---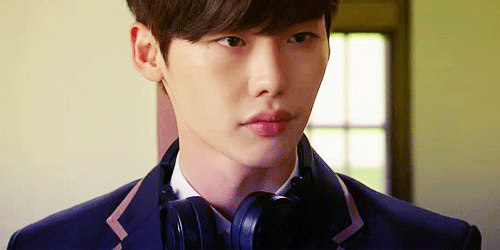 ▌
▌
▌
▌
▌
▌
▌
▌
▌
▌
▌
▌
▌
▌
▌
▌
▌
▌
▌
▌
▌
▌
,
.
.
╭━━━━━━━━━━━━━━━━━━━━━━━━╮
Personal
"Live as if you were to die tomorrow. Learn as if you were to live forever."
╰━━━━━━━━━━━━━━━━━━━━━━━━╯
---
░░░░░░░░░░░░░░░░░░░░░░░░░░░░░░░░░░░░░░░░░░░░░░░░░░░░░░░░░░░░░░░░░░░░░░░░░░░░░░░░░░░░░░░░░░░░░░░░░░░░░░░░░░░

---
▌
▌
▌
▌
▌
▌
▌
▌
▌
▌
▌
▌
▌
▌
▌
▌
▌
▌
▌
▌
▌
▌
▌
▌
▌
▌
▌
▌
▌
▌
▌
▌
▌
▌
▌
▌
▌
▌
▌
▌
▌
▌
▌
▌
▌
▌
▌
▌
▌
▌
▌
▌
▌
▌
▌
▌
▌
▌
▌
▌
P E R S O N A L I T Y
╔═══════════════════════════════╗
✦ Optimistic ✧ Calm ✦ Faithful ✧ Kind ✦ Brave ✧
╚═══════════════════════════════╝
If most people were asked if they would use a single word in order to describe Daniel, it would usually be either 'cute' or 'adorable'. True enough, hel is someone who looks at life with in a bright perspective.

He is often seen with a smile on his face and rarely would he ever think of anything in a negative manner. Whenever someone is having a bad day, they would certainly cheer up even just for a bit if Daniel is around. He understands that life isn't always a straight line, but believes that things will never turn out well unless you look at them in a brighter angle.

Daniel is also known for his composure. It's rare for him to ever lose his temper. He has a straight way of thinking, and believes in fairness for everyone. That is why he's entrusted with the task of settling things should conflicts ever started up. Daniel is loyal to his loved ones, especially his brother, claiming that he will always got their backs no matter what happened.

Despite his dislike for fighting and violence, Daniel is nowhere a coward. He is willing to stand up for those who are important to him, risking even his life for their welfare. When it comes to his twin, knowing that how much it means for them to always maintain their strong bonds that had been fated even before they're born, Daniel is willing to protect him, no matter which opponents he had to face.

Overall, sometimes like a soothing breeze, Daniel will bring light into the lives of those important to him, and sometimes like a raging whirlwind, he is willing to stand up and protect them, against all who wish to bring harm to himself and his precious friends, especially in the inevitable conflict that is about to come.
---
░░░░░░░░░░░░░░░░░░░░░░░░░░░░░░░░░░░░░░░░░░░░░░░░░░░░░░░░░░░░░░░░░░░░░░░░░░░░░░░░░░░░░░░░░░░░░░░░░░░░░░░░░░░

---
▌
▌
▌
▌
▌
▌
▌
▌
▌
▌
▌
▌
▌
▌
▌
▌
▌
▌
▌
▌
▌
▌
,
╭━━━━━━━━━━━━━━━━━━━━━━━━╮
Details
"You only live once, but if you do it right, once is enough."
╰━━━━━━━━━━━━━━━━━━━━━━━━╯
---
░░░░░░░░░░░░░░░░░░░░░░░░░░░░░░░░░░░░░░░░░░░░░░░░░░░░░░░░░░░░░░░░░░░░░░░░░░░░░░░░░░░░░░░░░░░░░░░░░░░░░░░░░░░

---
L I K E S
✦ Reading - It is not really a hobby that most people nowadays would keep, but yeah, Daniel has almost reached the level of a bookworm. There's a sense of relaxation within every page of the books he reads. He doesn't care if it makes him a geek anything, really.

✧ Music - Daniel can listen to it almost anytime, anywhere possible. He's always spotted with his iPod and earbuds and sometimes would make some rather funny moments whenever he's feeling the beat. Though not the best singer in the world, it's also quite easy to catch Daniel huming or muttering the lyrics of a song that he's currently addicted to.

✦ Gardening - It may sound hard to believe but Daniel has quite a green thumb himself. Most of the plants in the pots around the house where he and his brother are living in or in the garden are tended by him and he found it nice to watch them grow every day and see the dew drops on their leaves glittering early everyday.

✧ Coffee - Every great day starts off with a nice, steamy cup of coffee. That's what Daniel always thought. He likes many kinds of coffee but his most favorite is Espresso. He's actually quite good at brewing coffee too and was hoping that one day he could become a barista and open his own café.

✦ Men - Daniel is gay, and unlike many people like him, he's not so shy with the said fact. Don't be surprise if you ever see gay magazines lying on his bed or him swooning over hot guys like a teenage girl. Daniel never directly flirted with any guy if they felt uncomfortable, so they can rest assure.
---
░░░░░░░░░░░░░░░░░░░░░░░░░░░░░░░░░░░░░░░░░░░░░░░░░░░░░░░░░░░░░░░░░░░░░░░░░░░░░░░░░░░░░░░░░░░░░░░░░░░░░░░░░░░

---
D I S L I K E S
✦ Negative Thoughts - In Daniel's opinions, pessimism will only bring nothing good to both your physical and mental state. The important thing is to retain a bright and colorful view of the world. Nothing good will ever come if you're always depressing.

✧ Violence - The reason why there are still so much wrongdoings in the world is because of the fact that everyone is just too willing to resort to their kicks and punches whenever conflicts break out. Unless it is in necessary situations like for self-defense, Daniel will not tolerate brute forces for anything.

✦ Sweating - Daniel cares a lot about his image than he looks, and he hates sweating. He's well-aware that it was irrational of him to think so and that is just natural body reaction, but unless he's naked on the bed with a hot guy (if he ever could), Daniel will try his best to always stay dry, which is mainly to stay away from most things that are too hot or hot weather.

✧ Pranks - It's fine if it just a couple of small, harmless pranks to get the mood changing, but Daniel doesn't like anyone making people look bad by their jokes just so that they can have a good laugh. Though not easy to be angered, there is no easier way to annoy him than to pulling some tasteless and inconsiderable tricks on him.

✦ Cucumber - There isn't any particular reason for his dislike of the vegetable, really. Daniel just hates having to eat it. That's why he never makes any dish containing cucumber whenever it was his turn to make meals.
---
░░░░░░░░░░░░░░░░░░░░░░░░░░░░░░░░░░░░░░░░░░░░░░░░░░░░░░░░░░░░░░░░░░░░░░░░░░░░░░░░░░░░░░░░░░░░░░░░░░░░░░░░░░░

---
▌
▌
▌
▌
▌
▌
▌
▌
▌
▌
▌
▌
▌
▌
▌
▌
▌
▌
▌
▌
▌
▌
▌
▌
▌
▌
▌
▌
▌
▌
▌
▌
▌
▌
▌
▌
▌
▌
▌
▌
▌
▌
▌
▌
▌
▌
▌
▌
▌
▌
▌
▌
▌
▌
▌
▌
▌
▌
▌
▌
▌
▌
▌
▌
▌
▌
▌
▌
▌
▌
▌
▌
▌
▌
▌
▌
▌
▌
▌
▌
▌
▌
▌
▌
▌
▌
▌
▌
▌
▌
▌
▌
▌
▌
▌
▌
▌
▌
▌
▌
▌
▌
▌
▌
▌
▌
▌
▌
▌
▌
▌
▌
▌
▌
▌
▌
▌
▌
▌
▌
▌
▌
▌
▌
▌
▌
▌
▌
▌
▌
▌
▌
▌
▌
▌
▌
▌
▌
▌
▌
▌
▌
▌
▌
▌
▌
▌
▌
▌
▌
▌
▌
▌
▌
▌
▌
▌
▌
S T R E N G T H S
✦ Empathetic - One thing that makes Daniel such a lovable person is because of his ability to understand and sympathize with the feelings of those around him. With just one glance, he can already know how a person is feeling and what are on their minds. For that. he's a good choice should anyone needed a person to confide with.

✧ Playing Piano - It was something that Daniel's father taught him when he's younger, as he hoped that one day they could be as artistic as he is. Of course, he doesn't have any intention of following hisr footsteps, but that is not to say he couldn't play the instrument well either, and actually quite enjoys it as a frequent hobby and a mean of relaxation.

✦ Cooking - Daniel didn't remember since when had he taken up a liking for cooking, but he did, and in fact is really good at it. He remembers to make food for himself whenever his father or brother isnn't home. Even now, Daniel is also the one to 'dominate' the kitchen since he knows that they have quite a few mouths to feed within their humble house.

✧ Advising - Lending an ear to someone who's having trouble and give them some good advice had always been a talent of Daniel. Just by a look and he can already figure out what kind of problems they have. However, as much as he's good at giving them, Daniel is suck when it comes to his own things. Thankfully, he doesn't have any problem as of recently.

✦ Fashionista - Never having missed whenever there is a new fashion line, Daniel definitely knows how to pick the clothes he will be wearing to make him 'not very standout, but enough to emit an undeniable charisma'. Not only to himself, he likes to give people advice so that they can be 'fabulous' too with their shiny new outlooks too. He is the first one to call if anyone wanted to go on a shopping spree.
F L A W S
✦ Sensitive - Despite his optimistic self, Daniel is in fact a sensitive person, who always takes words to his heart. While he never shows it directly, it's easier to hurt his feeling than the way he shows it, and the worst part of it is that he can still smile and pretended that nothing had happened at all. That's also why he always try his best to keep a good and steady relationship with everyone, despite knowing that not all will have a good opinion of him.

✧ Scardy Cat - Despite not looking like it, anything scary like horror movies, grotesque monsters, or clowns made him jump and startle very easily. That's the reason why he'll always politely decline should anyone ever invite him to come with them to watch a horror film or going to the circus where there are a lot of clowns.

✦ Too Honest - Daniel had never been able to lied to anyone without being so obvious about that fact that he's hiding something. It's easy to figure out if he's trying to keep something a secret.

✧ Mathematics - Numbers, equations, formulas, etc are the worst of the worsts in this world and Daniel would love to have a word with those who invented them if he could turn back time. He could never concentrate during these classes and while most of his other subjects earn high marks, his scores in Math are barely enough for him to qualify.

✦ His Brother - No doubt Daniel's biggest weakness. The feeling of emptiness without being near the one who makes up the half of you is never a comfortable thing to experience for him, and it has always been like that ever since he was born. Daniel could have never imagined how his life will turn out if his brother doesn't exist anymore. That is why, always keeping each other backs no matter what is what they have to keep in mind all the time.
Q U I R K S
✦ Pouting - Daniel has a habit of pouting a lot whenever he's expressing his sarcasm. It was a thing many would found to be cute and some of them nicknamed him 'Ducky' because of the way his mouth look like that of a duck's when he pouts.

✧ Pets Allergic - Though having a soft spot for cute little kittens or puppies, Daniel was never granted with a chance to raise one because of his allergy. Just passing by a dog is enough to make him sneeze. It's such a shame, in his opinion.

✦ Switching Languages - More often than not, Daniel would switch between English and Korean whenever he's ranting about something or if he's flustering. It had been something his friends would make fun of but since ol' habits don't die so easily, he just have to cope with it for now.
F E A R S
✦ Losing His Friends - Each and everyone of them was equally important to him and he can't imagine a life without any of them in it. They are his only hope left for him to ever to get through the upcoming conflict. And that reason alone is enough for Daniel to always look after them.

✧ Abandonment - As of the current circumstance right now, it feels as if Daniel is going to need each and everyone of his loved one by his side. Just the mere thought of being left behind and having to suffer the misery of those who wanted nothing but power dreaded him no end.
---
░░░░░░░░░░░░░░░░░░░░░░░░░░░░░░░░░░░░░░░░░░░░░░░░░░░░░░░░░░░░░░░░░░░░░░░░░░░░░░░░░░░░░░░░░░░░░░░░░░░░░░░░░░░

---
▌
▌
▌
▌
▌
▌
▌
▌
▌
▌
▌
▌
▌
▌
▌
▌
▌
▌
▌
▌
▌
▌
,
.
.
╭━━━━━━━━━━━━━━━━━━━━━━━━╮
History
"You don't love someone because they're perfect, you love them in spite of the fact that they're not."
╰━━━━━━━━━━━━━━━━━━━━━━━━╯
---
░░░░░░░░░░░░░░░░░░░░░░░░░░░░░░░░░░░░░░░░░░░░░░░░░░░░░░░░░░░░░░░░░░░░░░░░░░░░░░░░░░░░░░░░░░░░░░░░░░░░░░░░░░░

---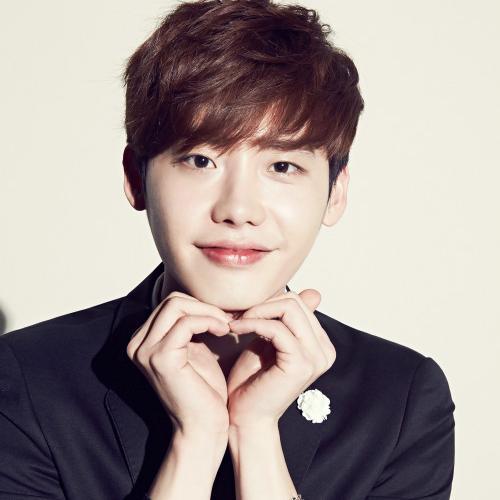 ▌
▌
▌
▌
▌
▌
▌
▌
▌
▌
▌
▌
▌
▌
▌
▌
▌
▌
▌
▌
▌
▌
▌
▌
▌
▌
▌
▌
▌
▌
▌
▌
▌
▌
▌
▌
▌
▌
▌
▌
▌
▌
▌
▌
▌
▌
▌
▌
▌
▌
▌
▌
▌
▌
▌
▌
▌
▌
▌
▌
▌
▌
▌
▌
▌
▌
▌
▌
▌
▌
▌
▌
▌
▌
▌
▌
▌
▌
▌
▌
▌
▌
▌
▌
▌
▌
▌
▌
Born as one of the two prophesied children, Daniel perfectly understands that great responsibilities are being placed on the shoulders of both him and his twin brother. Growing up, listening to how their parents always remind them that they should feel privileged that they are more powerful than the rest of their kin, and how they will be the crucial key in ending all the feuds and civil wars that have raged on amongst the Demons for so many years now. Daniel had lived all his life listening to what he and his twin were told to do, following the set path that those who know nothing but power had forced them to follow. But knowing all of what those who shared the same fate as them were forced to be, Daniel wonders at times whether what is the best for them, and should they just abandon everything, just to be themselves?

Born to a human father and a demon mother, it goes without saying that both Daniel and his twin brother are special even amongst their own kin. He takes after his mother's signature abilities of the Cogitatio clan, while his brother has affinity of those from the Ignis. However, as their abilities are not fully manifested, Daniel's childhood went on quite normal and peaceful. He was a cheerul and approachable person, so it was easy for him to make friends and hang out with his fellow kids, despite his power did not manifest like them just yet. As he grows up, this lack could only ever become more and more visible, as if he was missing something in his soul. The council soon taken notice of this, and decided that they should travel the world, in order to find another pair of twins who are also just like them, only then may their powers be whole and orders may be maintained.

Daniel was not too happy with this decision. He is having a comfortable life as he is now, with his family, friends and lover around him. But, he knows that he is not to disobey his own people, especially if it was the command from the council. And so, he set off with his brother, leaving their home and the safety amongst their kin, to dwell in the uncertain world of the humans. Although he was a bit excited that he was able to see new things that he had never been able to catch sight of for the rest of his life, Daniel knows that this journey is anything but easy. Eventually, after many failures, they managed to find the two twin girls, living somewher in Maine, possibly unknown about their true selves.

With that said, Daniel and his brother once again set off to Augusta, in order to reveal to the two of them about their identities as Demons, not just as normal humans, and also for their powers to finally take shape. They must also convince the girls to return to Italy with them, where they will be greeted by the council and entitled as princes and princessess of the current generation of Demons. It was all simple, just as that. But, even he knows that things would go way further than that, and there's no telling what will happen once they return.

Should they accept what was paved for them, or should they rebel and take their fates into their hands?
---
░░░░░░░░░░░░░░░░░░░░░░░░░░░░░░░░░░░░░░░░░░░░░░░░░░░░░░░░░░░░░░░░░░░░░░░░░░░░░░░░░░░░░░░░░░░░░░░░░░░░░░░░░░░

---
▌
▌
▌
▌
▌
▌
▌
▌
▌
▌
▌
▌
▌
▌
▌
▌
▌
▌
▌
▌
▌
▌
,
.
.
╭━━━━━━━━━━━━━━━━━━━━━━━━╮
Theme Song
"When you wake up with a song stuck in your head, it means an angel sang you to sleep."
╰━━━━━━━━━━━━━━━━━━━━━━━━╯
---
░░░░░░░░░░░░░░░░░░░░░░░░░░░░░░░░░░░░░░░░░░░░░░░░░░░░░░░░░░░░░░░░░░░░░░░░░░░░░░░░░░░░░░░░░░░░░░░░░░░░░░░░░░░

---
▌
▌
▌
▌
▌
▌
▌
▌
▌
▌
▌
▌
▌
▌
▌
▌
▌
▌
▌
▌
▌
▌
▌
▌
▌
▌
▌
▌
▌
▌
▌
▌
▌
▌
▌
▌
▌
▌
▌
▌
▌
▌
▌
▌
▌
▌
▌
▌
▌
▌
▌
▌
▌
▌
▌
▌
I miss the taste of a sweeter life
I miss the conversation
I'm searching for a song tonight
I'm changing all of the stations

I like to think that we had it all
We drew a map to a better place
But on that road I took a fall
Oh baby why did you run away?

I was there for you
In your darkest times
I was there for you
In your darkest nights.

But I wonder where were you?
When I was at my worst
Down on my knees
And you said you had my back
So I wonder where were you?
When all the roads you took came back to me.

So I'm following the map that leads to you
The map that leads to you
Ain't nothing I can do
The map that leads to you
Following, following, following to you
The map that leads to you
Ain't nothing I can do
The map that leads to you
Following, following, following.
---
░░░░░░░░░░░░░░░░░░░░░░░░░░░░░░░░░░░░░░░░░░░░░░░░░░░░░░░░░░░░░░░░░░░░░░░░░░░░░░░░░░░░░░░░░░░░░░░░░░░░░░░░░░░

---
F A C E C L A I M


Lee Jong Suk
---
░░░░░░░░░░░░░░░░░░░░░░░░░░░░░░░░░░░░░░░░░░░░░░░░░░░░░░░░░░░░░░░░░░░░░░░░░░░░░░░░░░░░░░░░░░░░░░░░░░░░░░░░░░░

---