-Name: Lara Grihori
-Age: 15
-Race: Half-Phoenix
-Appearance: Lara is about 5'4'' in terms of height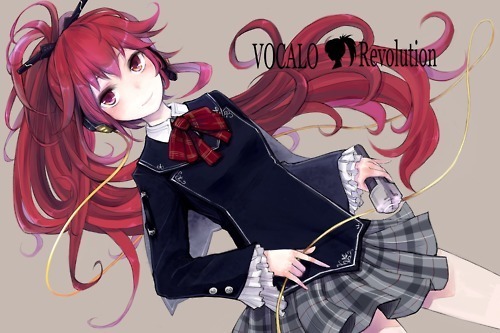 -Day class/Night Class: Day Class
-Powers: Lara has the ability, like her race would suggest, to control and manipulate fire. This comes in many different forms to throwing fireballs, touching and setting things ablaze, or simply whipping around pre existing fire. The notable limitation, however, is the fact that she needs to spawn the fire near her person or the needs to be already existing. No spontaneous combustion for this lady. She was also gifted with the ability of super strength and can carry things far heavier than herself. Most importantly, is her ability to change into a large phoenix and also turn into a hybrid phoenix-human form. She is also able to create large wings of fire from her back without burning her clothes, surprisingly.
-Inventory: Lara has her sword called Breaker, a large and wide broadsword bigger that's about 5'8'' She also has her cell phone at almost all times and has a large green backpack. She has a few different sets of clothing on her person and basic makeup. Finally, she has a few game systems that Zeke bought to help alleviate her boredom and a personal laptop.
-Backstory: Lara and her twin brother Veil were born into a caravan. Caravan is a bit of a loss description actually. It was more akin to a traveling circus of which their father was the leader. The two were also blessed with abilities that surprised them and their parents immensely. At the age of 3, Lara displayed the ability to conjure small fires while her brother was able to create sparks in his hands. While the group were startled by this new development, they were still accepting of the twins. They knew that these twins had great abilities and great possibilities.
At the age of 7, the twins mother became very ill. While she was in no way in risk of dying, she was hindered heavily. Her father suddenly started distancing himself from everyone and became more secluded. Despite their worries, he assured them that he was fine. Soon afterwards, her father gathered the caravan for announcement. The entirety of the group silently gathered forth. The twins stood towards the back. After a long and worrying silence, the father made the simple command that the group is to grab the twins and prepare them. Immediately as they motioned towards the twins, their mother came and swept them up. She immediately glared at their father, calling him a madman as she ran with them as fast as she could. Getting in the nearest car they could, they sped off with them barely getting away from the once friendly caravan.
They were on the run for 4 years, dodging and evading her father. They hopped from town to town evading they stopped into one city in particular, they came across 2 people. It was a boy with blue hair and his much older bodyguard. They told the family to follow them for a moment. Under normal circumstances, they would've refused, but with the caravan closing in not too far away, they had no choice. Soon, they were in a limo heading outside of the city as the boy told the driver to head towards "The Clearing." The blue haired boy revealed his name as Zeke and his bodyguard, a man named Wisteria.
After having to travel on foot for a bit, the group came towards a small house in the middle of the woods. Zeke welcomed them inside and told the family that their father and the group were being controlled by a psychic who they've been tracking for some time. Until further notice, the twins were to be trained to control and discover their powers and live at The Clearing. It was private property that was swarming with guards of the magical variety. He swore they wouldn't be found. After a years worth of training and the creation of a powerful weapon for each of the family members, they went to take down the psychic
Lara and Veil fought their father on even ground while Zeke's guards fought the rest of the caravan. Zeke eventually found and got the jump on the psychic, putting a device on him to paraylze his powers and knock him out. With everything finally solved, peace slowly but surely returned to the family while Zeke helped with the repairs and kept in contact. Eventually, Zeke drove in once again in his limo and told the twins of Half Moon Academy. While the parents wanted them both to go to learn more about themselves, Veil refused due to wanting to just live peacefully and learn how to lead the caravan. Instead, Lara went and prepared to learn more about this school and herself.