---
Name:
Waddell, Alexander K
Nicknames:
Alex, Sarg, dead eye, dead maker.
Rank:
Sergeant first class
Service Number:
#1337117999
Age:
20
Height:
5'5"
Weight:
190lb
Appearance: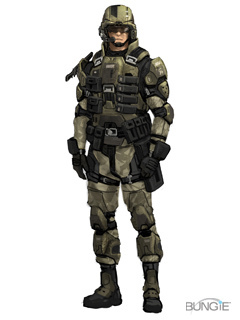 Alex has short, rustic blond hair. Alex is is almost pure muscle, being young and in his prime and with the continuous fighting he has become a prime example of human fitness. Alex has a clear complexion. The only noticeable blemishes are the scars that cover his body, the largest being a long narrow scar the stretches from the middle of his right cheek to his right ear.
Specialization:
Sniper
Personality:
To most Alex seems like a hardworking honest guy who would do anything to fulfill his duty. They are wrong. Alex, though a good guy who will try to do his job puts himself above anything else. Survival is his top priority, followed by protecting his friend and fulfilling his mission. Despite being ready to do anything to keep himself alive.
Military History:
(If any, Type Here)
Personal History:
Alex enlisted at the age of 18. He wanted nothing more then to get away from home, to explore the galaxy along with his best friend Jack. Jack and Alex were the perfect team. Alex would attack the enemy head on killing things left and right and driving enemy out of cover were jack would hang back and give support fire. For a year this continued. One day they were assigned to guard base Lorrenz on a planet that was under assault by a rebel cell. Reports said that Lorrenz was in no immediate danger but when a large ambush of enemy troops appeared suddenly they were caught off guard. Most of the men were killing in the ambush leaving Alex, Jack, and a few more left to hold the line. Alex and Jack preformed their normal attack pattern but Alex was shot in the leg when he had his back turned on a man he had thought he had killed. The man stood over Alex holding a knife. The man lunged and Alex moved his head to dodge but was not fast enough. The cool bite of steal went across Alex's cheek. The man had lunged and Alex had dodged the strike but the man moved to make the killing blow when he fell over dead. Jack walked over to Alex and held out a hand to help him up. As Alex grasped Jacks hand it went limp. Jack fell over and a pool of blood formed around him. Jack in his rush to save Alex had been shot in several places. As the life blood spilled from the dying body jack made Alex promise to live no matter what. Afterwards Alex and the remaining forces held of the enemy until reinforcements arrived. Ever since that day Alex would hang back and attack from a distance hoping it would give him better chances of survival.
Equipment:
---
Primary:
99D-S2 Sniper Rifle
Secondary: M392 Designated Marksman Rifle


Ammo:24/24
Ammo:

60/60
Side Arm(s): M6G Magnum, Combat knife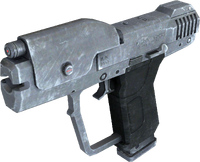 Grenades:

4 frags, 2 flash bangs



Other:

None.


Two sticks and a rock, and they had to share the rock.