Marion, Florida. A sunny getaway and home to the James family. As usual in a family there is a mom a dad and about 2 kids at the very most, but the James family settled for 4 kids. That's right 4 , the oldest is 22 and the youngest is 15. they all live together in a huge house overlooking some beautiful scenery typical to Florida.
But it's not all happy families at all, most of the family members have hidden secrets that no one knows about, but what happends when one of the parents discover what is going on between the children and their hidden lives.
THE ROLES
Dad | Simon James | FC: James Macavoy | Taken
Simon is a caring father and will do anything to make sure that his family are happy.
Secret: Is selling drugs in order for his family to stay in the neighbourhood.
Mom | Anna James | FC : Idina Menzel | Avaliable
Anna is a very ' firm but fair ' she tries to find out everything about her family so she knows they are doing what they should be doing.
Secret: Is having an affair with Simon's best friend.
The Eldest | Claudia James | FC Allison Scagliotti | Avaliable | 22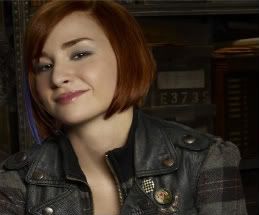 Claudia is very lively and energetic, she tries her best and everything and want to make her father proud.
Secret: Is hiding a relationship with one of her friends who is a girl.
The Second Eldest | Tom James | FC Tom Welling | Avaliable | 20
Tom is very protective of his siblings and likes to make sure they are safe.
Secret: Is fighting a drug addiction.
The Second Youngest | Ali James | FC Drake Bell | Taken By Nightwolf | 17
Ali is very quiet he has autism which means he finds it hard to understand things and doesn't like change.
Secret: Is self harming due to bullying at school.
The Youngest | Sara James | FC Anna Popplewell | Avaliable | 15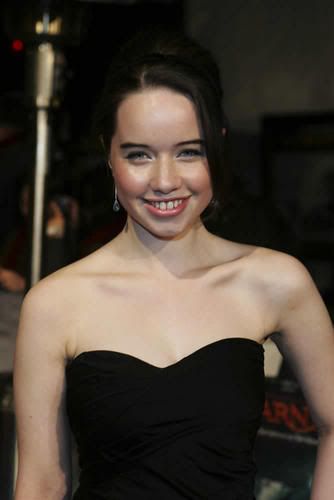 Sara is very creative person she loves drawing and painting.
Secret: Has an eating disorder.
2 posts here • Page 1 of 1
Ali jolted awake suddenly looking around his bedroom in confusion, nothing was misplaced or out of order but something wasnt right then he looked down and sighed softly. He had fallen asleep at his desk again he had been doing that a lot lately not on purpose of course, looking at his watch 8:05 then looking up at his calendar it was Saturday so at least his dad wouldn't come up to wake him up. On weekdays it was a little more difficult to hide the fact he was not sleeping at night. If he didn't sleep the night before, he knew the time that he would be woken up so he would dive into bed a few minutes before and close his eyes.

He didnt know why he stopped sleeping, the boys at school were still making fun of him in class and the teasing had caused Ali to worry more about things he was doing so he would spend most of the night either working on his homework over and over again. Or even working on other projects like drawing or even sorting out his room to a new way then changing it over and over again.

He never felt tired strangely enough perhaps it was because Ali's mind was always working a hundred miles a minute that his body was just naturally slow. He did have moments where he would just fall asleep randomly but he would often make a good enough exscuse to be tired.

Adjusting his hair he stood up from his desk and turned the lamp off that had been illuminating his room most of the night standing up he got changed quickly and left his watch checking the time as he did so 8:07. Enough time to go to the kitchen and sort out his breakfast well try to decide what to have for breakfast first.
---
Simon woke up that morning to find his wife, Anne had already left the house. It was something he was getting use to, waking up alone in the morning. He never asked her where she was going, it didn't seem all that important at the time. As he got dressed, and fixed himself in the mirror he sighed, things were changing and he didn't quite like it.

As he walked down the hall he knocked on each of his kids doors, one by one he didn't hear a response, that is until he came to Ali's door.

Knock, knock

"Hey, champ you up?" he asked opening the door slightly.
---
2 posts here • Page 1 of 1
Arcs are bundles of posts that you can organize on your own. They're useful for telling a story that might span long periods of time or space.
There are no arcs in this roleplay.
There are no quests in this roleplay.
Here's the current leaderboard.
There are no groups in this roleplay!
Welcome home, Promethean. Here, you can manage your universe.
Arcs are bundles of posts from any location, allowing you to easily capture sub-plots which might be spread out across multiple locations.
You can create Quests with various rewards, encouraging your players to engage with specific plot lines.
Settings are the backdrop for the characters in your universe, giving meaning and context to their existence. By creating a number of well-written locations, you can organize your universe into areas and regions.
Navigation
While not required, locations can be organized onto a map. More information soon!
There are no groups in this roleplay!
By creating Collectibles, you can reward your players with unique items that accentuate their character sheets.
Once an Item has been created, it can be spawned in the IC using /spawn Item Name (case-sensitive, as usual) — this can be followed with /take Item Name to retrieve the item into the current character's inventory.
Give your Universe life by adding a Mob, which are auto-replenishing NPCs your players can interact with. Useful for some quick hack-and-slash fun!
Mobs can be automated spawns, like rats and bats, or full-on NPCs complete with conversation menus. Use them to enhance your player experience!
Current Mobs
No mobs have been created yet.
Locations where Mobs and Items might appear.
You can schedule events for your players to create notifications and schedule times for everyone to plan around.
Add and remove other people from your Universe.
The Forge
Use your INK to craft new artifacts in Happy Family. Once created, Items cannot be changed, but they can be bought and sold in the marketplace.
Notable Items
No items have been created yet!
The Market
Buy, sell, and even craft your own items in this universe.
Market Data

Market conditions are unknown. Use caution when trading.

Quick Buy (Items Most Recently Listed for Sale)
Welcome home
None
Discussions
Most recent OOC posts in Happy Family