Name: Ali
Age: 17
Appearance: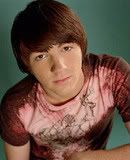 Personality: Ali can be very half and half with people, if he knows who they are he will be very sweet and welcoming but with new people he can be very unsure about them and generally shut them out. This of course ultimately depends on how his day has gone so far. Ali is slow to react to conversations as his brain needs time to formulate and answer. He does take thing literally sometimes so is and easy target for bullies. Even though Ali doesn't talk that much he likes to be in a safe group either of friends or family, mainly family.
History: Ali was diagnosed with autism at a young age since he had not met the recommended milestones for a child his age, he would stare at things that were small and detailed things such as carpets and lampshades. It took him a while to talk to his parents and of course other siblings, he found it hard with all the changes at school with subjects changing rapidly and pressure to get work finished. He developed relationships slowly with other people in school but didn't maintain good conversation and commitments to going places. He started to write things down that happend in the day so that he could make sure that nothing changed in his routine. He does needs help with certain things but will not ask for help from anyone so he may either just stand still on the spot or hum to himself in order to calm himself down.
At the moment Ali hasn't been sleeping well, he puts off sleep in order to figure things out,certain problems or situations he has faced in the day. The bullies at school make him worried about things and confuse him greatly. He usually doesn't sleep for a few days, but lately he hasn't slept for a couple of weeks, and his autistic traits are showing more and more as he seems to get more agitated the more tired he is.
Other: Ali does spend most of his time alone either writing or organising his space, he collects things such as Pokemon cards, Lord of The Rings memrobillia and things that he finds interesting. He hates anything being changed, for example furniture being moved things not going the way it usually does. When upset Ali will either scream out or throw himself on he floor and pull at his hair, if someone else has upset him he will throw something or attack whoever has upset him.