---
---
---
---
For centuries, the supernatural has been terrorizing the humans. Killing them for sport or food. Using them as slaves or berating them for pleasure. The stronger the supernaturals felt the more humans died. A society of Hunters formed to kill the supernaturals that were killing or harming humans. As the hunter society started to become widely known among the supernaturals, many of them went into hiding. The human population doubled over without the supernatural population control. But of course a few supernaturals fall through the cracks. There is a war about to break out between Hunters and all Supernaturals. No one is safe anymore. Even the supernaturals that were hiding were now being hunted down.
---
---
The hunter society lives by a code. The code states that "Only hunt those that hunt us." Innocent supernaturals that find other means of food or don't hurt humans are spared. Everyone else is free game. Hunters tend to use various weapons. From automatic weapons to the basic sword. It all depends on the hunter. Only pure iron or pure gold can truly harm supernaturals. To be sure they are dead, they are shot in the head or in the heart for good measure. Among the hunter society is a highly skilled and wise ground of hunters. They are famously known as Moonlight. They are the hunters that deal with the most dangerous of supernaturals. The ones that take out the best of hunters. There punishments vary from torture to death and everything in between. When one of the members of the Moonlight died, it started the war.
---
---
---
---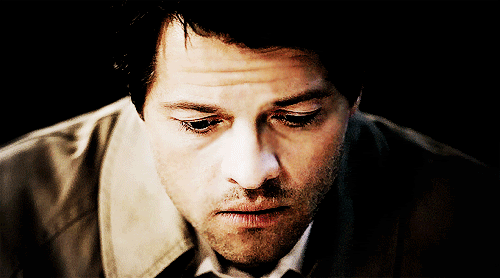 ---
---
Taking place in...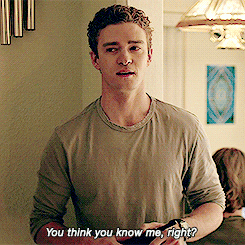 Tim was slowly beginning to understand why Eliana didn't want him involved. The demons she was looking for and/or knew about were extremely dangerous. The lack of information on any of these creatures was beyond concerning. It would make any normal human go insane at the thought of something so powerful wandering around. Tim would be lying if he stated that he wasn't scared. He doesn't know what he would do if he had confronted these demons. As he continued to understand the gravity of Eliana's job description, he was both in awe of her bravery and concerned for her safety. 'What do you guys do when you need to find a demon that you don't know much about?' He questioned as he continued to flip through the pages, discovering more dangerous creatures that he hadn't even heard before.
---
Arcs are bundles of posts that you can organize on your own. They're useful for telling a story that might span long periods of time or space.
There are no arcs in this roleplay.
There are no quests in this roleplay.
Here's the current leaderboard.
There are no groups in this roleplay!
Welcome home, Promethean. Here, you can manage your universe.
Arcs are bundles of posts from any location, allowing you to easily capture sub-plots which might be spread out across multiple locations.
You can create Quests with various rewards, encouraging your players to engage with specific plot lines.
Settings are the backdrop for the characters in your universe, giving meaning and context to their existence. By creating a number of well-written locations, you can organize your universe into areas and regions.
Navigation
While not required, locations can be organized onto a map. More information soon!
There are no groups in this roleplay!
By creating Collectibles, you can reward your players with unique items that accentuate their character sheets.
Once an Item has been created, it can be spawned in the IC using /spawn Item Name (case-sensitive, as usual) — this can be followed with /take Item Name to retrieve the item into the current character's inventory.
Give your Universe life by adding a Mob, which are auto-replenishing NPCs your players can interact with. Useful for some quick hack-and-slash fun!
Mobs can be automated spawns, like rats and bats, or full-on NPCs complete with conversation menus. Use them to enhance your player experience!
Current Mobs
No mobs have been created yet.
Locations where Mobs and Items might appear.
You can schedule events for your players to create notifications and schedule times for everyone to plan around.
Add and remove other people from your Universe.
The Forge
Use your INK to craft new artifacts in Haunted Desire. Once created, Items cannot be changed, but they can be bought and sold in the marketplace.
Notable Items
No items have been created yet!
The Market
Buy, sell, and even craft your own items in this universe.
Market Data

Market conditions are unknown. Use caution when trading.

Quick Buy (Items Most Recently Listed for Sale)
None
Discussions
Topics

Replies
Views

Last post
Most recent OOC posts in Haunted Desire
This is the auto-generated OOC topic for the roleplay "
Haunted Desire
"
You may edit this first post as you see fit.