"So let mercy come, and wash away what I've done" - Linkin Park
---
---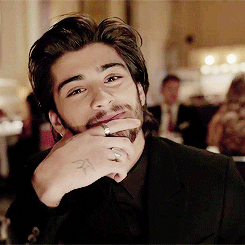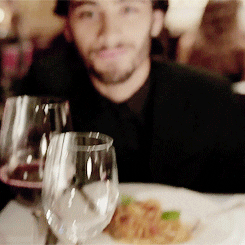 Full Name:
Jakub Mason Spades

Nickname:
Jake, Jay

Alias:
Sting

Age:
Looks to be in his early 20s

Species:
Demon

Sexual Orientation:
Bisexual
---
---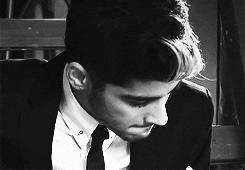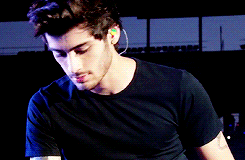 Height: 5'8

Weight: 164lbs

Hair color: Black

Eye color: Sapphire blue

Piercing//Tattoos//Distinguishing marks: When he and his best friend were known as the most deadly due of the demon and human worlds, Jakub had a habit of getting a tattoo every time he killed a demon hunter. For that reason, his arms, as well as his back, are covered in ink. Each tattoo is unique in the same way the hunter was unique. Though they look like normal ink on skin, Jakub can manipulate his tattoos to his liking. Each tattoo is a different weapon with it's own unique power. His most famous ones are the snake wrapped around his right arm, which is almost like a pet to him, as well as the first tattoo he ever got. The other is a scorpion that covers most of his back which injects a deadly poison that rots any living body's insides in a matter of seconds. That one in particular earned him the nickname "sting". Others include a dragon tattoo on his left arm, a lion that covers the entire right side of his chest and stomach and a bat that spreads across the upper side of his chest.

He loves piercing so he has quite a few spread out ever his body.
Two in each ear, one on each collar bone and one on each hip.
---
---
Likes:
Flirting
Being Immortal
Talking
His best friend
Piercings
Sarcasm
Humans
Snakes

Dislikes:
His past
His tattoos
Possessive relationships
Killing
Vegetables
Being talked down to
Hunters

Fears:
Losing his best friend to the hunters
Never being truly free

Personality:
Jakub is a very witty, sarcastic and cunning individual. He is anything but introverted and isn't afraid to voice his emotions. He was once ruthless towards humans, hunters and supernaturals alike, but he made it his mission to change that. Before he became sting, he was in a very emotionally stressful and possessive relationship. As a result of that, he avoids getting emotionally involved with any one in any way. Flirting and one night stands are as far as he will go. Though he has sworn not to kill any, he still doesn't like the demon hunters. He often tries to avoid them, specially because of his past. He's very smooth and charming and is never afraid to admit he likes someone or flirt openly, though it doesn't happen often and it usually only lasts about a day. He's confident in himself and his abilities, as well as in his will power to change. There are still parts of him that are cruel, deceiving and manipulative, and those are the only parts of him he attempts to hide. He absolutely hates his tattoos. Even if he still dislikes the hunters, he also dislikes the fact that the tattoos remind him of his worst days, which he's determined to erase. But tattoos equal power, something he still needs to protect himself as well as Verena.