I may make sweets, but I however: am not.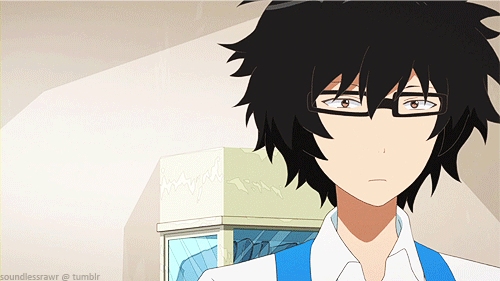 ---
"The Basics"
---
|-|Full Name|-|
Steven Tyrell
|-|NickNames|-|
Steve
|-|Age|-|
22
|-|Gender|-|
Male
|-|Height|-|
5.8
|-|Weight|-|
170 LB
|-|Year in College|-|
2 years so far
---
"Lets Take a Look at That Face."
---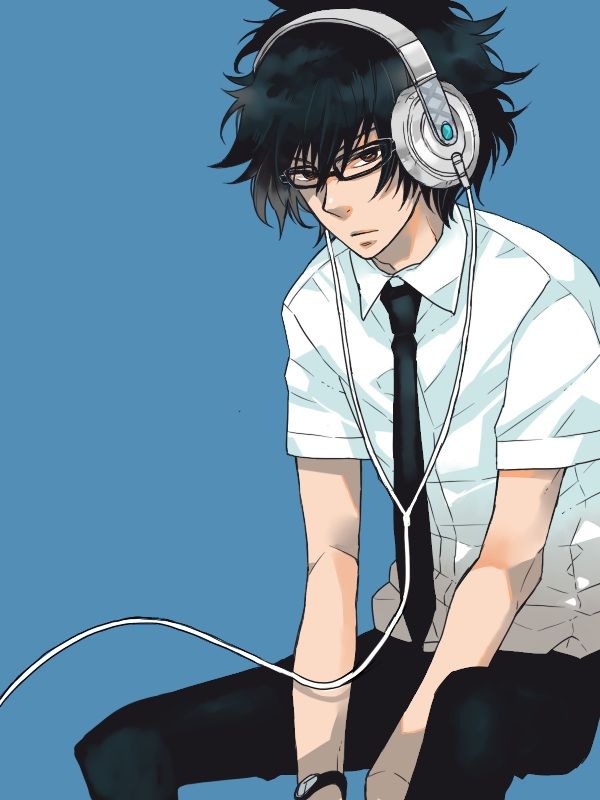 |-|Role|-|
Just hired at the bakery.
|-|Attire |-|
Steve is usually found a hoodie and some sort of striped sweater, he loves stripes almost as much as he loves ties. Seteve has a tie collection at home and on the occasion that he has to look nice he often spends a great deal of time mulling over what tie to wear. Steve is often seen with large headphones around his neck and head. He likes having his music on most of the time especially when he's working in the back of the bakery.
|-|Markings |-|
Steven doesn't have any tattoos as he is far to chicken to get any but he does have a few scars here and there from past adventures as a boy. One in particular is on his arm from his elbow a little ways up his arm. He was in a tree and fell out and a branched swiped him as he fell.
---
"A little more about me"
---
|-|Fears |-|
- Heights
- Bugs and Snakes of any kind.
- Not having any money
|-|Likes |-|
- Baking
- Nice clothes
- Reading
- Studying
- Afternoon Naps
- Being Sarcastic
|-|Dislikes |-|
- Large groups
- Children
- Idiocy of any kind
|-|Favourite Sweet/Dessert|-|
If Steven had to pick he would choose to have ice cream.
---
"Kinds Personal. Don't you think? "
---
|-|Personality |-|
Steven is at heart a loner, he doesn't like people because he thinks that they are all idiots. He's not afraid to tell people what he thinks and often more insulting things come out of his mouth than nice things. He is a brutally honest man and enjoys being the smartest man in the room. Steven enjoys studying and is going to school as a historian. He's big on history and knows just about anything if you have the nerve to ask him.
Steven is an asshole plain an simple. He doesn't care what people think of him and he is quite happy to be left to his own devices. Steven likes having a lot of time to himself, he likes cleaning and having things a certain way. He's OCD about his books as well area. He doesn't like mess, especially on himself, he's the shower twice a day kind of guy. Steven has a routine and he will stick to it, he hates it when things get messed up.
|-|History |-|
Steven was born the younger brother to an older sister. He got along with her pretty well until of course the time came for her to move away and get a boyfriend. He was 9 at the time and when she left he felt as if he lost her. She called every once in a while but after about a year the calls from his big sister were few and far in between. Because of that Steven became withdrawn away, not wanting to feel the pain of watching someone walk away again. He focused on things he could depend on, things like books and himself.
Steven was indépendant well before the time came for him to move out. When he did indeed he was quite happy to alone and dependant on no one but himself. He got a job at a small super market and went to school for history. He was fired about a month ago when he got into a bit of a tiff with his boss and called him a few bad names.
|-|Romantic Interest |-|
Steven is too busy for love at the moment.
|-|Current Residence |-|
Steven lives by himself in a small apartment.