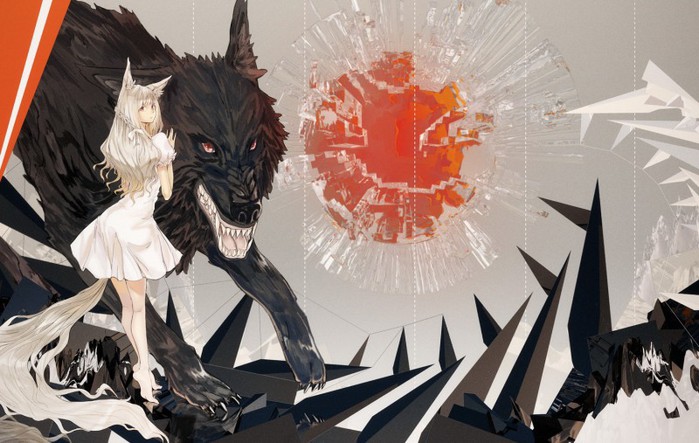 MONSTER ~ Skillet
LITTLE TOY GUNS ~ Carrie Underwood
SALVATION ~ Skillet
[url=song]SONG ~ Artist[/url]
[url=song]SONG ~ Artist[/url]
[url=song]SONG ~ Artist[/url]
---
---
F U L L N A M E

:

Hunter





N I C K N A M E

:

Big Bad Wolf ~ Wolf





A G E

:

Seventeen ~ 17





B I R T H D A Y

:

January 1st





G E N D E R

:

Female





R O L E

:

Animal Human Shifter





A N I M A L

:

Wolf
---
---
---
---
[img]quote%20pic[/img]
---
---
Hunter is a Wolf shifter. Among all the shifters she knows Hunter has the least amount of control over her 'animal side'. When in human form, which is rare, she always has her eyes, teeth, ears and tail of a wolf.

She can't control her animal instincts or transformations, its a part of who she is and what she is. Sometimes she believes she's more wolf then human. Hunter is one of the larger shifters in the group, well in her animal form atleast.

In wolf form Hunter is a white wolf who is bigger then the average wolf. Hunter stands chest high to the average human male. But Hunter has a rather dark side to her transformations. When she is angry Hunter will instantly shift, with no control of her instincts, into a huge black wolf with large feathery wings. The black wolf stands even bigger then the white wolf and each of her raven wings in the span of 5 meters.

Though Hunter's black wolf isn't her most dangerous shift. When Hunter's master or she herself is endangered Hunter will take on a fearsome shadow form which is a mixture of her black wolf and human form.

Most of the time in her wolf form Hunter is a very playful and nurturing canine. She's very protective of the other shifters and is almost like the mother hen of the group.
---
---
[img]quote%20pic[/img]
---