FC: Yuki Nagato


Speech Color: #8000BF

||

Thought Color: #BF00FF
---
---
||Name||
Sophia Victoria Cass
||Age||
22
||Gender||
Female
||Sexuality||
Heterosexual
||Placement||
The Boss
||Family||
Jonathan Cass (father)
Annabelle Cass (step-mother)
Grayson Cass (older half-brother)
Felix Cass (older half-brother)
---
---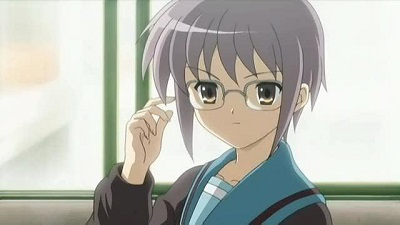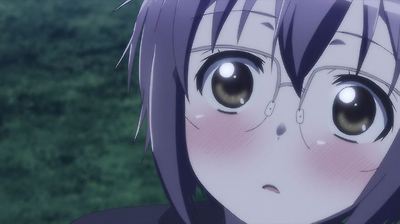 ||Height||
5''5'
||Weight||
124 lbs.
||Hair Color||
Black
||Eye Color||
Brown
Sophia takes care to look her best when she's out in public, even when people had no idea who she was. She knows what it means to her father to be at her best at all times. She never knows what to do with her hair, so she just chooses to keep it the same. If it doesn't look as smooth as it normally does, she'll straighten it to make sure that it looks nice and silky. She dresses for appearance, most of her outfits are meant to make her look good, she had the help of her brother Felix for all her clothes. If she didn't have her modeling brother helping her when she went shopping, she'd have no idea what to wear. She doesn't care for makeup too much, but knowing that appearances are everything to the family, she does wear enough to make her look nice, but never uses any colors that that would make it obvious that she wore makeup. She also has glasses that she needs to wear, not really caring to switch to contacts, she just wears her glasses most of the time. She also wears a necklace that has a small white gold chain and a pendant made of black opal.
She is a medium build, being fairly average when it comes to her build and her weight. She has an hourglass pear shaped figure with wide hips. Her skin is rather pale, from a combination of being inside a lot and wearing a high SPF when she is outside in the sun for long periods of time. Because of the recent attacks she has a cut on her right cheek that hasn't completely healed quite yet, and a bruise on her left wrist from where the IVs had been placed while she was in the hospital. She has a small tattoo on her left inner ankle of cherry blossom flowers.
---
---
||Likes||
Sweets:

"It's my one true weakness."
Chai-Tea:

"It's the best tea, really."
Wine with Dinner:

"A good Vouvray is everything."
Doing things on her own:

"I like that sense of accomplishment."
Blue colored flowers:

"They're really pretty."
Quiet music:

"It's nice to have background noise sometimes."
Cherry Blossom Scents:

"My favorite smell, it relaxes me."
||Dislikes||
Coffee:

"Sugar and cream don't help, it's just gross."
Fast food:

"I've had it once, I got sick."
Rumors:

"They're useless information and normally false."
Loud People:

"Not everyone needs to know your business."
Being in a thunderstorm:

"I get anxious when I'm out in storms."
Assumptions about her:

"If you don't know me, why do you think you do?"
Strong Scents:

"It offends my nose and gives me headaches"
Crowds:

"I don't know how to handle that many people."
Sophia is quiet around people. In school, she has a habit of glaring at people that try to talk to her or saying some rude things if they keep trying to talk to her. Most people think she's just rude and when, it's revealed that she's actually a member of the Cass family, people thought that Sophia thought she was better than them. It actually wasn't either, Sophia just knows that her family has a habit of scaring people away, through some very scary methods and threats if anything happens to her. She's just trying to keep people away from that experience. When she's outside of school, she's usually her happiest when she's in the gardens at her house or when she's with her older brother Felix. Underneath all of that, Sophia really is a caring person, she's just trying to protect people from her family. She hasn't done a whole lot of normal things, like gone to the movie theater or to an amusement park, but she is very curious about those things and would love to participate in them. Mainly she does things that would please her father or anything that she knows would keep up the good image of the Cass family.
---
---
Sophia doesn't remember her biological mother at all, but she knows that she wasn't the child of Annabelle Cass, it was pretty obvious when Annabelle would constantly scream that she wasn't Sophia's mother. Annabelle wanted nothing to do with Sophia, so Jonathan raised Sophia himself. Sophia didn't really mind being raised completely by her father, but as a small child she had a hard time dealing with the fact that the lady her father was married to hated her. She didn't spend a whole lot of time in the family home as a child, she was constantly by her father's side and that meant they were mainly at the company or at meetings. Everyone that did business with Jonathan Cass knew Sophia pretty well and adored her. She learned a lot about the business at a young age, and wasn't too bothered by the thought of what her father was doing for money. Probably because she couldn't exactly process everything that was going on, and her father still hid quite a bit of what was going on from her.
As Sophia grew up, she spent more time with her father than either of her siblings. Felix didn't mind this much, but Grayson didn't like it at all. Neither did Annabelle. So, when Sophia was about ten years old, she wasn't allowed to go on business meetings or go to the company with her dad anymore. She was told that she was old enough to start taking care of herself, though in a household with plenty of staff members that did everything for you that didn't mean much. After she was done with school, she was no longer picked up by Jonathan and brought to work, she was picked up by a driver and brought straight home. She didn't talk to the staff very much, and mainly just kept to her room or went out to the gardens to play by herself. The only staff member of the Cass Estate that she talked to at all was the cook. She'd wander into the kitchen to learn how to cook, but the head cook had taken a liking to the young child and started letting her taste test all his dishes, and hang out in the kitchen for as long as she wanted.
Sophia, now 22 years old, made her way into a very prestigious college. Obviously, mainly because she had the money and the Cass family had donated quite a bit to the college. She was fine with that, she was there to get a double major in both Business and in Computer Science. She knew what her father's plans were already and knew it was better to be prepared for the time when she took over. But, when her father announced it to the rest of the world, it seemed to spark something else. It would still be years before Sophia took over as CEO, but that didn't seem to matter to the man that attacked her. She was pushed into a new world altogether, now having to deal with the press at every corner and the possibility of another attack.