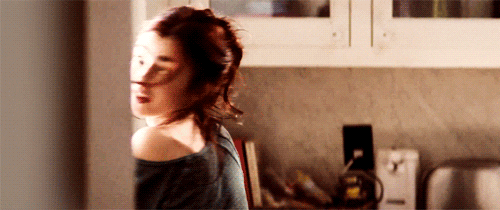 Name



Bellamy Rose Marie.



Nickname



Those most close to her often call her Bell, or Bella.



Age



Just turned 17.



Gender



Female.



Face Claim



Lily Collins.


---
---




Hair



A chestnut brown that gives of a red tint in sunlight. Naturally curled, it comes own a few inches past her shoulders.



Eye Color



A more brown hazel.



Height and Weight



5'4 feet and 107 lbs.



Detailed



Bellamy has a very pretty, and feminine face, that almost always has some sort of smile or distinct expression upon it. Her look radiates kindness and trust. Her skin, being rather pale, often is defined with her red lips and larger eyebrows. Her hair is almost always in its naturally slightly curly state and hanging down. Her eyes are a very plain hazel colour, which are more brown than green. Bell's clothing choices are always on the more comfier side, choosing to wear more slouchy clothing or sweaters and tank tops, instead of tight dresses or jewellery everywhere. But, she does dress feminine and nice enough.


---
---
Personality


Bellamy has always been a creative soul, among other things. She finds something beautiful in every object or person. She always tries to find at least something the love in everybody, and in every situation. It makes her believe that she'll never give up on hope. She loves to try new things, but that doesn't always been she's super adventurous. Bellamy likes to day dream a lot, come up with all sorts of scenarios in her head, but sometimes this back fires as it can cause her to be awfully clumsy when she's not paying attention. But above all else, she's one of the best friends someone could ever have. She's lovable, and fun, but serious when needed. She'll never give up on a person, or feeling in her heart.



Likes


❤ Ice cream ❤ Drawing ❤ Guitar and singing ❤ Music ❤ Rain ❤ Nature ❤ Hanging out with friends ❤ Lame jokes ❤ Romantic Comedies ❤ Action films ❤ Animals ❤



Dislikes


✘ Lies ✘ Bullies ✘ Apples ✘ Heights ✘ Country music ✘ Bitter foods ✘ Someone jumping out to scare her ✘ When people text more than talk ✘


---
---




Family


Daniel Marie // Father // Alive

Elizabeth Marie // Mother // Alive

Delilah Marie // Aunt (Mother's sister) // Alive



Other



❣ Role of Juliet ❣

❣ She's highly allergic to apples ❣

❣ She's an amazing sketch artist ❣

❣ Roleplayed by AmeliaIsGhostly ❣


---
---