H E R O

xx

S E R V I C E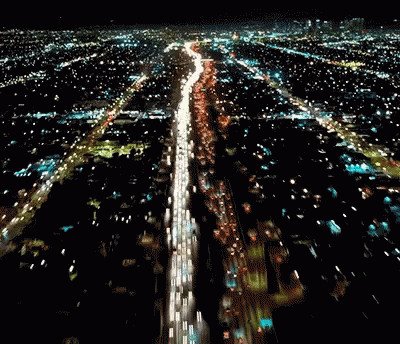 xxxxxxxxxxxxxxxxxxxxxxxxxxxxxxxxx
x
x
x
x
x
x
x
x
x
x
x
x
x
x
x
x
x
x
x
x
x
x
x
xxxxxxxxxxxxxxxxxxxxxxxxxxxxxxxxxxxx
x
x
x
x
x
x
x
x
x
x
x
x
x
x
x
x
x
x
x
x
x
x
x

The world was flooded with super humans. No one knew how to control them, even the ones who possessed their chaotic abilities.

It all fell into chaos. With no way to control them, there were do-gooders and evil-doers destroying cities. Some of these super humans hid away, keeping these abilities to the safety of the mountains or an island halfway out to sea. Most super humans wanted to use their abilities, to stop the evil or create it. There was no balance, no sense of good or evil when both sides were uncontrollable.

This is how the Department of Super Human Affairs came to be. This government department synthesized the power negation abilities of one of their agents to form the negation medication, and have also transmitted the ability to any high ranking official in the department. With those safety measures in place, the Hero Service program could start.

Participants were sought out once they reached puberty. Those without any abilities, at least by the tests currently available to detect abilities, were approved to live their lives as they wish, considering they were currently not a threat to the community's safety.

Those with abilities were given two options: their abilities could be controlled by a negation medication, or they could join the Hero Service.

After primary schooling is finished, those who have chosen the Hero Service route are sent through a series of test to determine their current capabilities. They have been training in specialized classes during their formative years to control their abilities, but now they needed to cultivate the abilities to their full potential. Four years of training would lead them to be official heroes, able to use their abilities to protect others and ensure the safety of the general population.

The newest Heroes in Training would be stepping into their first year as official trainees. After years of controlling their abilities, unable to use them unless authorized by a government agent or a Hero Service official, they now have the chance to flourish, or completely self destruct.
H E R O E S

xx

I N

xx

T R A I N I N G
xxxxxx
xxxxxxxx
ROLE #1
xxxxxx
ROLE #2
xxxxx
ROLE #3
xxxxx
ROLE #4
xxxxx
ROLE #5
xxxxxx
ROLE #6
xxxxx
ROLE #7
xxxxx
ROLE #8
xxxxx
ROLE #9
xxx.x
ROLE #10
xxxx
ROLE #11
xxxxxx
xxxxxxx
ROLE #12
xxxx
ROLE #13
xxxx
ROLE #14
xxxxx
ROLE #15
xxxx
ROLE #16
xxxx
ROLE #17
xxxx
ROLE #18
xxxxx
ROLE #19
xxxx
ROLE #20
xxx.x
ROLE #21
xxxx
ROLE #22
⟶ THE

xx

p r o t o c o l.
xxxxxxxxxxxxxxxxxxxxxxxxxxxxxxxxxxxxxxxxxxxxxxxxxxxxxxxxxxxxxxx
x
x
x
x
x
x
x
x
x
x
x

x
x
x
x
x
x
x
x
x
x
x
x
x
x
x
x
x
x
x
x
x
x
x
x
x
x
hello to everyone currently reading this! I am The Writer's Voice, you can call me Writer or anything you want, save the vulgaries (; Here are a few rules that I need to run by everyone before we get this show on the road.
R E S E R V A T I O N S .
This is pretty simple. In the OOC, please put

faceclaim, potential character name, potential ability, and one weakness to that ability.

There are currently eleven roles, but if interest is high, I can add more spots for roles. We'll try to keep the gender ratio somewhat even, if possible. Any ability is up to you, I would suggest looking on this page because it has the coolest abilities. Also, with the weaknesses, they're still young so I would like them to have at least one big weakness that is more than "gets tired easily" or "gets a headache". With that, the stronger the ability, there needs to be balance with the amount of weaknesses or strength of the weakness to impair your character. There will be room for more weaknesses in the character sheet.

On the subject of
F A C E C L A I M S ,
they need to look like they just got out of high school. Around 17-19, maybe 16 if they are very intelligent or very ambitious, but it should fall within that range. They don't have to be that age, just look it, lol. If you need assistance with finding one, let me know!

The
C H A R A C T E R

xx

S H E E T
is going to be provided below. There will be a relations sheet too, it will be provided in the OOC. I want you to interact with others as much as possible, so try to connect with everyone. It will be a small class so at the very least they are acquaintances.

The
N A T U R E
of this roleplay is mature and literate. I expect there to be a 400 word minimum on all posts, and I am encouraging you to go above the minimum as this is merely a writer's block savior. This is not going to be fast-paced, because even your lovely GM has a full time job and cannot always make it to the computer at night. There will be dedication, but you will not be rushed. And the subjects in this roleplay can lean towards the more mature side when it comes to violence and other adult themes provided that they do not cross the boundaries of all-might RoleplayGateway.

To
E N D
this, when you make your reservation, add in transparent text what ability you would want if you were a super human.
xxxxxxxxxxxxxxxx
CHARACTER SHEET IN THE OOC TAB
Taking place in...
15 posts here • Page 1 of 1
15 posts here • Page 1 of 1
Arcs are bundles of posts that you can organize on your own. They're useful for telling a story that might span long periods of time or space.
There are no arcs in this roleplay.
There are no quests in this roleplay.
Here's the current leaderboard.
There are no groups in this roleplay!
Welcome home, Promethean. Here, you can manage your universe.
Arcs are bundles of posts from any location, allowing you to easily capture sub-plots which might be spread out across multiple locations.
You can create Quests with various rewards, encouraging your players to engage with specific plot lines.
Settings are the backdrop for the characters in your universe, giving meaning and context to their existence. By creating a number of well-written locations, you can organize your universe into areas and regions.
Navigation
While not required, locations can be organized onto a map. More information soon!
There are no groups in this roleplay!
By creating Collectibles, you can reward your players with unique items that accentuate their character sheets.
Once an Item has been created, it can be spawned in the IC using /spawn Item Name (case-sensitive, as usual) — this can be followed with /take Item Name to retrieve the item into the current character's inventory.
Give your Universe life by adding a Mob, which are auto-replenishing NPCs your players can interact with. Useful for some quick hack-and-slash fun!
Mobs can be automated spawns, like rats and bats, or full-on NPCs complete with conversation menus. Use them to enhance your player experience!
Current Mobs
No mobs have been created yet.
Locations where Mobs and Items might appear.
You can schedule events for your players to create notifications and schedule times for everyone to plan around.
Add and remove other people from your Universe.
The Forge
Use your INK to craft new artifacts in Hero Service. Once created, Items cannot be changed, but they can be bought and sold in the marketplace.
Notable Items
No items have been created yet!
The Market
Buy, sell, and even craft your own items in this universe.
Market Data

Market conditions are unknown. Use caution when trading.

Quick Buy (Items Most Recently Listed for Sale)
None
Discussions
Topics

Replies
Views

Last post
Relations Thread
by blondehaired on Sat Nov 09, 2019 10:31 am


4 Replies
1018 Views
Last post by rubytuesday
on Sat Nov 16, 2019 10:22 pm

NPC Thread
by blondehaired on Sun Nov 10, 2019 9:43 am


2 Replies
460 Views
Last post by blondehaired
on Sun Nov 10, 2019 11:44 am

Hero Service
1

,

2by blondehaired on Sun Oct 27, 2019 6:12 pm


27 Replies
2266 Views
Last post by Tyce
on Sat Nov 09, 2019 6:27 pm
Most recent OOC posts in Hero Service
There have been no posts in the OOC topic for this roleplay!