Leonida Armel
Who needs super strength when you've got science and physics, bitch!
xxxxxxxxx
x
x
x
x
x
x
x
x
THE BASICS
CODENAME
xxx.x
Quantum or Q for short
ALIASES
xxxxxxxx
Leo is their preferred nickname, but Leon is acceptable.
AGE/ZODIAC
x.xx
18 / Aries
GENDER
xxxxxx.x
Non-binary/Genderfluid || Uses they/them pronouns
SEXUALITY
xxxxx
Pansexual with a preference for women
HOMETOWN
xxxx
Boston, MA
THE APPEARANCE
EYE COLOR
xxxxx
Dark brown
HAIR COLOR
xxxx
Dark brown
HEIGHT
xxxxxxx.x
5'11''
WEIGHT
xxxxxxxx
154 pounds
THE ABILITY
TITLE
xxxxxxxx.xx
Kinetic/Potential Energy Manipulation
DESCRIPTION
xx
The ability to absorb and store kinetic or potential energy in the body, and then dispel it at will.
NEGATION
xxxxx
Caloric tax, energy capacity, sharp/piercing objects.
_____________________________________________________________________________
Maybe today I want to be beautiful and tomorrow I want to be handsome, who knows?
xxxxxxxxxxxx
xxxxxxxxxxxx
FASHION STYLE
Leo's style can vary wildly depending on how they are feeling that day. Although skirts and dresses aren't entirely out of the question, they prefer a more masculine appearance in general, wearing men's cut button up shirts and pants and shoes most of the time. They prefer floral prints and bright colors over drab greys and browns and blacks. They also occasionally wear a binder or packer depending on how they're feeling gender wise. Their hair is relatively short right now and mostly untamed, but they do tie it back or braid it down if they have the time or need to be more tactical.
HERO UNIFORM
Leo has never been very good with designs or fashion or… art. When given the option to design their own uniform, they went for tactical over pretty (and they almost seemed to dissuade them from wearing anything with bright colors). Their uniform is completely black, form fitting, and covered in protective padding, specifically made to defend against minor slices, stabs, and blunt force. They also have plates of kevlar on the front and back of their torso, along their thighs, and along their upper arms. The government offered them a full-face mask, but they prefer a small, golden masquerade mask for a little extra flair. They have durable, steel-toed black boots and knuckle-padded gloves for striking. They also have a basic utility belt with some regular tools, a multi-tool, a super bright flashlight, some extra calorie-dense bars, and a utility knife, and then a few pouches with some small shapes made of metal, mostly small balls and cubes made of steel that vary in sizes.
SPECIAL OBJECTS/MARKS/SCARS
Leo is absolutely covered in scars. Their arrogance mixed with naivety leads them to believe they can do things they have never succeeded in doing before, like blocking and absorbing attacks from knives and swords and the occasional bullet. They have two bullet wounds, well, four if you count the entry and exit points, one on their right shoulder and one on their left hip. There are a few large, long slices along their midsection, forearms, and thighs from swords, but most of the other scars are small. Leo is also QUITE fit. To be able to use their powers properly, they need to be in peak physical condition. They are rather muscular and tall with broad shoulders. Well, broader than the average afab person. They enjoy flexing and boasting about their strength and their scars, not being afraid to shed clothing to do so.
x
x
x
x
_____________________________________________________________________________
I want to help people. I've wanted to help people since I was a kid, and soon it'll be time. And I can't wait.
LIKES
xxxxxxxxxxxxxxxxxxxxxxxxxxxxxxxxxxxx
x
x
x
|| Animals (especially dogs) || Exercise || Eating || Singing alone || Wrestling/Sparring || Telling Jokes || Cute girls || Scary Movies || Kissing || Sex || Romance || Any sort of physical contact || Boasting || Being the center of attention || Playing Guitar || Math || Science || Practicing with their powers || Protecting People || Working with children || Answering questions ||
DISLIKES
xxxxxxxxxxxxxxxxxxxxxxxxxxxxxxxxxxxx
x
x
x
|| Toxic Masculinity || Undeserved Arrogance || Assholes || Transphobia/Homophobia/Sexism || Awkward Silence || Guns || Violent Criminals || Mornings || Needles || Alcohol || Cigarettes || Orders || Bossy People || The high calorie bars they need to eat daily ||
x
x
_____________________________________________________________________________
I'm stronger than you'll ever be for a lot of reasons.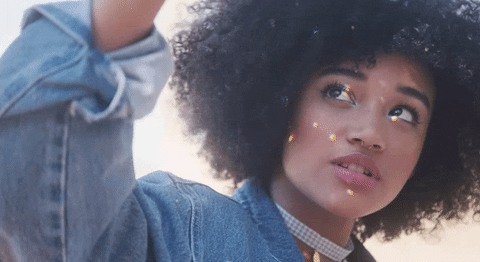 xxxxxxxxxxxxxxxxxxx
x
x
x
x
x
x
x
x
x
x
x
x
x
x
x
x
x
x
x
x
x
x
x
x
x
x
xxxxxxxxxxxxxxxxxxx
x
x
x
x
x
x
x
x
x
x
x
x
x
x
x
x
x
x
x
x
x
x
x
x
x
ABILITIES

⟶ KINETIC/ POTENTIAL ENERGY MANIPULATION
Leo can absorb the kinetic energy from moving objects by touching them while they are in motion. This can be any object, but they do best with blunt force, like punching or kicking strikes or blunt weapons like bats or pipes. When these moving objects come in contact with Leo, all of their force is absorbed into them, negating any sort of damage the attack may have caused. As they fight, any force from attacks continue to be stored within them, and they can then tap into that reserve when need be, increasing their physical strength in short bursts. Doing this, they can punch through walls, throw cars, complete many acts of intense physical strength without damaging their body. Leo can also transfer this stored energy into physical objects. They always have a few steel shapes handy, and with enough stored force, they can essentially turn them into bullets. However, to do these things, they must absorb enough energy that is equivalent to the actions they want to do, meaning it takes much longer to complete large feats of strength than to just power up their punches. Sometimes, this means they must go on the defensive for longer, sometimes it means asking their classmates to punch them repeatedly.

Although their ability can be extremely powerful, it comes with many downsides. The energy from blunt attacks are extremely easy to absorb, but piercing objects have too much force in a much smaller area, so any sort of stabbing or slicing weapons (blades to bullets) are too difficult for them to do anything about. However, this won't stop them from trying (and continually failing) and getting themselves shot or sliced up. Leo's body has a limit to how much energy it can store. If they near that limit, their body seems to have a safe-guard against surpassing it; they lose consciousness, and thus all the energy stored in their body is released in all directions. They've tried fighting against this safeguard, and seemed to increase just how much energy they can store, but if they do reach their limit and continue to absorb energy, all of the energy inside of them will cause themselves to essentially self-destruct, killing them instantly. The act of absorbing, storing, and dispelling energy has a sort of tax on Leo's body. Any time kinetic energy is absorbed, it takes energy within Leo's body. To continue to store it would continue to burn through Leo's energy, like keeping your body tensed for extremely long periods of time. And then dispelling that energy requires more energy. This means that Leo can only ever absorb, store, and dispel energy equal to how many calories they have in their body. And thus Leo must eat large amounts of calories a day, and if they run out of calories that they have recently eaten, their body will start eating away at itself to continue to use these abilities. This entire process is extremely exhausting, meaning Leo can only use their powers in short bursts and then must rest and binge more calories before using them again.
_____________________________________________________________________________
What, you want me to flex? Yeah sure, but I'm definitely going to take my shirt off first.
xxxxxxxxx
xxxxxx
PERSONALITY
xxxxx
x
x
x
x
x
x
x
x
x
x
x
x
x
x
x
x
x
x
x
x
x
x
x
x
x
x
x
x
x
x
x
x
Leo is an open book, through and through. If they're feeling something, everyone will know about it, because they will talk about it. They're loud, proud, vulgar, and have a lot of strong opinions, and they are willing to talk about almost anything with almost anyone. For the most part, they don a rather happy, energetic demeanor, often being the life of the party or the center of attention with their size and quick tongue. They're cocky and bold, but not stupidly arrogant (generally). They know they have flaws, they are aware of their own weaknesses, but they also know just how great they are. Leo doesn't think they're better than everyone, they just know they don't suck (most of the time). They're fiery and full of passion for the things and people they love, and despise being ordered around and controlled. They're a hopeless romantic, so the only time they may seem unsure of themselves or how to act is when they're faced with someone they have a crush on. Which, funnily enough, is quite a lot of people. Leo isn't very good at reading people and their true intentions, and they're extremely optimistic to a fault, so they fall in love very quickly with idealized versions of the people they are constantly around.

Leo is clever and intelligent. They don't really seem it, given their appearance and demeanor. All brawn, no brains, etc etc, you know the tropes. But to maintain using their abilities, Leo has to be smart. Every time they throw a punch or block an attack, they are making estimates and crunching numbers. They are book smart, especially in regards to physics, engineering, and most things math related. They're persuasive and good at interpersonal relationships. They aren't scared to take the lead and make plans, and aren't afraid to take responsibility when things go wrong.

Leo feels things intensely. When they're high, they're on top of the world, when they're low, there's very little that can bring them back up. This is caused by Bipolar Disorder, but with daily medication, it's mostly smoothed out. This doesn't mean that they don't have bad days or good days, but the swings aren't as bad as they used to be. Leo used to have issues with their anger, but after years of therapy and meditation, they've learned how to control their temper. They are now utterly patient and logical, even under moments of stress or anxiety. That is, in regards to everything but themselves. Leo only really gets frustrated or angry with themselves, especially when they fail or push themselves too hard. This frustration can come in the form of talking to themselves angrily or small forms of self harm, like hitting and scratching.
_____________________________________________________________________________
You may look AND you may touch as long as I say so. Consent is sexy.
xxxxxxxxxxxx
xxxxxxxxxxxx
HISTORY
Leo's was born into the most perfect, normal, and loving family. Two college professors, their mother history (with a specialty in ancient Greek and Roman civilization), and their father physics, had been together for five years before deciding to have their first child. Leo was born, perfectly healthy, and given the feminine version of the name of the powerful Greek warrior Leonidas. They were well off, with a small and equally affluent extended family. After another five years, they had another child, a daughter named Alexandra. Both parents were kind and patient. They nurtured their children in a safe and healthy environment, and their children blossomed.

Leonida took quickly to science and math, while Alex was quickly drawn to the arts, specifically painting and illustration. They hit a few rough patches, like learning about Leo's mental illness and issues with anger management. But with plenty of resources and caring, affectionate parents, they took these bumps in stride and made sure their children were happy over all else. Leo's father was rather traditional, so learning about his child's gender identity and sexuality caused a bit of a rift to form between them. However, with the help of their understanding mother, the two of them managed to convince him that this wasn't some choice that Leo was making, it was how they were, and being resistant would only cause them harm. Although he still isn't very knowledgeable about LGBTQ+ issues and identities, he is much more open minded to accepting and learning about then. And, funnily enough, a few years later, Alex came out as a lesbian.

Being two normal, human parents, they didn't expect any of their children have any supernatural abilities. They went along with the government testing and were surprised to find that their oldest did have powers that hadn't quite manifested yet. Being barely a teenager, Leo agreed to join the hero program, wanting to be like the figures they saw in comics and tv shows. Shortly after, their powers manifested when they tried to save someone from getting hit by a car. The vehicle came in contact with their body as they tried to shield a child who had wandered into the street; it was almost as if it had run into a tree. The vehicle wrapped around them, but they were unharmed. Moments later, they stumbled on their feet, light headed, and then trying to lean into the car, they launched it backwards by several feet. Luckily, the child was entirely unharmed, but the passengers in the car weren't as lucky. Although no one had died, one of them had been crippled for life due to a spine injury.

It was the wake-up call they needed. Shortly after agreeing to join the program, they were whisked away from their family to begin training. At first, it was hard. Leo's free spirit and hatred of schedules and authority didn't help, but they adapted after a while. They work hard and can do almost anything they set their mind to, so the physical and mental training was easy. It was just the early mornings and constant eating that was the most difficult parts. They've made friends relatively quickly, like they usually do, and are excited to finally put their powers to use out in the real world.
_____________________________________________________________________________
It haunts me, what I did. He was 12, and he'll never walk again because of me. Every person I save is for him. I can never make it up, never make amends, but I'm going to try.
xxxxxxxxxxxxxxxxxxxxxxxxxxxxxxxxxxxxxxxxxxxxx
x
x
x
CHARACTER'S CREATOR
xx
AbsoluteWhisper
SHEET CREATOR
xx
The Writer's Voice
DIALOGUE CODE
xx
#FFD201
THOUGHT CODE
xx
#FFD201