RILEY LILES SCHOFIELD
"Everyone is a moon, and has a dark side which he never shows to anybody."
xxxxxxxxx
x
x
x
x
x
x
x
THE BASICS
CODENAME
xxx.x
Oryx | Malfyre (when corrupt)
ALIASES
xxxxxxxx
Riles | Most common || Rye | Used often ||
AGE/ZODIAC
x.xx
November 10th | Eight-teen | Scorpio
SEXUALITY
xxxxx
Panromantic | Demisexual || Preference for women
HOMETOWN
xxxx
Rochester, New Hampshire
THE APPEARANCE
EYE COLOR
xxxxx
Green
HAIR COLOR
xxxx
Dark brown
HEIGHT
xxxxxxx.x
5' 3"
WEIGHT
xxx.x
115lbs
THE ABILITY
TITLE
xxxxxxxx.xx
Shadow Manipulation
DESCRIPTION
xx
Control over shadows and darkness.
NEGATION
xxxxx
Immense light, rendering her useless.
_____________________________________________________________________________
"After a lifetime of darkness, I want to leave something behind that is made of light."
xxxxxxxxxxxx
xxxxxxxxxxxx






FASHION STYLE



She finds the most comfortable clothes to be tight-fitting, layered and partially made of armor, one never knows when an attack could happen. She tends to lean more towards darker colors such as dark blues, reds, dark purples, and blacks. If she finds certain clothing uncomfortable or not her style, she will find a way to personalize it best to her ability and preference. Often being one to wear skinny jeans, and graphic t-shirts, hoodies and jackets, with the usual boots or converse even in winter she doesn't wear much and in summer she tends to wear jackets. Often being one to pull off the occasional dressed up look, she'll go with dresses and sundresses of lighter colors, or darker tones depending on the occasion. But most of the time she is dressed in her school uniform, unless in her dorm room or downtime, then she can be found wearing anything that fits her mood.



HERO UNIFORM




Depending on the mission that they go out for, she has two uniforms. Mainly as her proper combat suit is still being currently worked on, as the helmet is one of the key components to the suit it requires more time to be constructed. What was held from her about the suit is that it has a fail safe option. If she goes too far or becomes consumed by rage, those back at the school can shut it down and can resume control of the suit and Riley herself to keep her from going too haywire. All she knows about the suit is that it helps keep her mind and eyes focused as it helps isolate herself and helps her concentrate. Her powers require more concentration the more she has to use as the larger the area of mass to focus on, the more she needs to concentrate. She can control and manipulate shadows and even darkness itself, simply bending it to her very will. She can either use it as a way of remaining hidden from eyesight and hearing range, essentially encompassing herself or areas in darkness, as well as creating temporary armor plating and shields from pure darkness if she feels the need to protect herself for a longer period of time.

As she is rather light on her feet, meaning she usually fights from within the shadow shields she creates, she doesn't wear much of armor or even really a suit unless instructed otherwise. Which means she usually decides to go for the lighter uniforms, mainly the older rough ideas she had back in the day. Which were usually just outfits constructed from spare clothing, which is where she preferred to have light clothing, and if the armor was needed she'd just go with using her abilities to make chest pieces and temporary helmets made of shadows if needed.





SPECIAL OBJECTS/MARKS/SCARS




Aside from the plethora of faded scars she has that are on her arms, back, and legs, she has one tattoo on her left bicep. It depicts the mythological creature Jörmungandr from Norse mythology. Which is better known as the Midgard or World Serpent. Traditionally, it represents Fate and Destiny, from which no god or man in the norse mythology universe can escape. But for her, it reminds her of her own mortality and humanity, that one day, everything could unravel and would cease to exist.

As for special objects, she is always found wearing a locket that was a gift from her parents, as well a black leather woven braclet on her left wrist that she never takes off or lets anyone else touch. No one knows why, but she is rather overprotective of the small trinkets.



x
x
x
x


_____________________________________________________________________________
"I do not speak as I think, I do not think as I should, and so it all goes on in helpless darkness."




LIKES
xxxxxxxxxxxxxxxxxxxxxxxxxxxxxxxxxxxx
x
x
x
| Being told the truth, even if it's something she doesn't want to hear, she'd rather someone be open and honest than keep something from her that she should know about | She prefers facts over guesses or assumptions. She despises people thinking they know everything based on a hunch | Contrary to popular belief, she adores having friends, and those that have known her for a long time she holds near and dear to her heart and would do anything for them if asked | One of the many things people will notice about her is that she is usually always teasing someone in one shape or another. Whether from making small jokes and poking fun in friendly ways, to going a little far and occasionally teasing to the extreme without realizing it | Sports, funny enough she has an athletic and flexible frame that lets her move around and react rather quickly, as well as having a love for healthy competition | Solitude, whenever she gets the time to be alone she takes it, taking time to destress and calm her mind helps her not lose all of her sanity | Contrary to what people may think, she loves reading. It doesn't matter what it is, a novel, a short story or comic books she can usually be found nose deep in a good book in the corner | Rebelling, she isn't one for orders or taking them easily. If she sees a 'better' way of doing something, she will do it her own way, much to the dismay and annoyance of her cohorts and authority figures | coffee, something about that bittersweet taste is comforting | longboaring/skateboarding, the adrenaline it gives her is something that actually makes her feel alive nowadays | movies, doesn't matter what kind, she'll curl up and give her full attention and focus to the screen | sweets, she has a sweet tooth and one of the few things that still bring a smile to her face is treats | videogames, classic and modern, genre isn't an important thing for her. If someone offers her to play, she'll gladly sit down and get lost in the moment | music, any genre will easily cause her to lose herself in it, except for country and rap |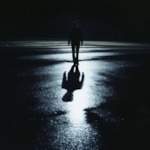 DISLIKES
xxxxxxxxxxxxxxxxxxxxxxxxxxxxxxxxxxxx
x
x
x
Shouldn't come as a surprise considering her power, but she absolutely hates light/sunlight. At least an egregious amount, so she is usually seen wearing sunglasses of some sort to help lessen the harshness | Liars, it shouldn't be shocking that she hates liars and being lied to. She has a history of people constantly lying to her, and it has caused her to be as guarded and distrustful of people unless she's known them for a long time | Being as reserved as she is, she absouletely hates revealing secrets or being told something she shouldn't be told otherwise. If someone tells you in confidence, you keep it, breaking that vow has caused her to keep to herself for the most part | Authority, for the post part she hates adults and being forced into doing something she doesn't want to do, often rebelling against orders which gets her into trouble rather often | Laziness, seeing as she is often working out or training or studying, she hates being seen as lazy or not moving for long periods of time | Riley despises being misunderstood or judged based simply off of her powers. Others tend to think that she was born of villians, and as such people tend to not trust her very often to her annoyance | blood, she can handle blood, but when it's an egregious amount if causes her to feel light headed |
x
x
_____________________________________________________________________________
"When you spend so long trapped in darkness, you find that the darkness begins to stare back."
xxxxxxxxxxxxxxxxxxx
x
x
x
x
x
xxxxxxxxxxxxxxxxxxx
x
x
x
x
x
ABILITIES

⟶EREBOKINESIS
Seeing as her ability and affinity with the darkness is one of the more rare powers, not many have been born with the ability of Erebokinesis. But like those that have that power Riley can create, shape, form, bend and manipulate shadows and darkness itself. By itself, darkness is mostly used to cloud everything into total darkness, but by accessing a dimension of dark energy it can be channeled to a variety of effects, both as an absence of light and a solid substance: one can also control and manipulate the beings that exist there, create and dispel shields and areas of total darkness, teleport one's self through massive distances via shadows, etc. but doing so requires constant training and practice to perfect. If one isn't careful, one can be consumed by the very power they control and can lose themselves in it, and become an untrollable force of death and chaos. And as such, Riley has always been under supervision when training her abilities, as well as out on the field with the others. Her powers are deadly and can backfire if she doesn't put all of, if not at least most of her focus on her powers and controlling it, it could backfire and consume her and her mind.

With her ability and control over shadows, comes with many different variants and ways she can control said element. Such as the ability to surround oneself in darkness/shadow, also known as Dark Aura. She can release and surround herself in/with darkness/shadow for defensive and/or offensive purposes, possibly becoming almost untouchable, but only if she focuses hard enough. The aura may also give her enhanced physical capabilities such as speed, strength and durability as long as her focus is maintained. Which, also allows her to 'fly' in a sense, propelling herself from one area to another, but only in short bursts and small distances at a time.

Along with her strengths and usefulness over what ability she possesses, it also comes with its weaknesses. Her main being light and its effects. If in broad daylight with no form of shadows or darkness around, she is entirely useless with her ability. But, as she has trained extensively, her physical combat skills are rather high, but she is not the best and most resilient person when it comes to pure physical strength and prowess. As her size and strength are only limited, she prefers to stay in the shadows and be in the background versus some of the other students who can rely on their powers regardless of the condition. Another weakness of hers is having to constantly be in a state of concentration and being focused. If she simply slips or loses her concentration for even a moment when using her ability in putting up a veil for stealth, her power will completely become defective and leave her exposed until she is able to refocus and connect with her powers.

As great of an ability as she has, being able to 'teleport' per se from one place to another, or making pieces of armor from shadows and darkness, it comes with a serious backfire and weakness. Only a few know of what it can do, including Riley and the faculty members of the military. If she stays connected to her powers for too long or keeps up a darkness veil for too long, there is a high chance that she can become corrupted and 'overtaken' by the darkness. Essentially, if she doesn't give herself moments of respite or rest, she has a high chance of losing herself to her darker side and can become corrupt or even 'possessed' by the darkness. No one knows if it could be reversed and she could be saved, but all they know is that she must be constantly looked after, as she already had an accident years ago and they can't afford to take any chances of losing her to the darkness within the young woman.
_____________________________________________________________________________
"I am terrified by this dark thing that sleeps in me. All day I feel its soft, feathery turnings, its malignity."
xxxxxxxxx
xxxxxx
PERSONALITY
xxxxx
x
x
x
x
x
x
x
x
x
x
x
x
x
x
x
x
x
x
x
x
x
x
x
In simplest terms, Riley is a loner. Unless in classes or out in the field with the others, she is usually seen by herself whether it be in her room, in the city's streets, or any other place that she may go when allowed. Which is usually downtown in search of any information she can get on the local low lives or any other human that may have bad intentions in mind. With her past reputation as more of a nuisance than hero among the people, she keeps few if any friends in her company, as well as having a few trust issues. Regardless of her rather scruffy look, she is rather intelligent and inquisitive. Sometimes the most simple things fascinate her and hold her curiosity for long periods of time, even with her otherwise short attention span and a strong case of OCD and ADHD. She is usually always putting things back into their normal spot where she last remembers placing or seeing them, and if she cannot remember where she last put a certain item, she will in fact, trace her steps until she finds what she's looking for.

While she isn't considered to be the smartest hero out there, she does have the best and safety of the people in mind, regardless if her actions and how she goes about helping others isn't the best or safest option. She normally acts in the moment and doesn't always think things before acting, which normally causes mayhem and chaos in her efforts to do good, which has gotten her into too many sticky situations with either law enforcement, other "heroes" or villains. As well as her in the spur of the moment actions, she is rather bull-headed and quick-witted in the choices and actions she may take, which often leads to trouble or wrong choices being made. Often leaving others having to clean up the mess she left behind. In short, her intentions may be good and meant for the well being of the people, but mixing in her in the moment choices and chaotic way about going about things, it leaves more to be desired from a hopeful superhero.

But in the many cases that she had done just that. She has caused more bad than good choices, causing innocent people to be in danger as well as almost killed, in most cases. Which has caused the people to favor her less than the other heroes out there that could do her job better and in a more safe way. She is less than favorable in the eye of the people for the most part and is fully aware of it, even if her intentions are meant to be good, they usually come back around and bite her in the ass.

Meanwhile, when using her abilities, she is often cold and emotionless. Giving others the suspicion that sometimes it isn't always Riley that is in control or the one using her powers. From the monotone voice and lack of empathy, to on the verge of being psychotic and sadistic in nature if left using her abilities for too long. Some even think she may have Dissociative Identity Disorder or Multiple Personality Disorder due to being able to go from being her normal self, to being someone people hardly recognize. It's as if a switch is flipped, leaving whoever is around her with whatever it left, simply using her body as a puppet on strings. Which has also lead people to question her past and what types of the trauma she has been through, or whether it's simply the deffect of her abilities, or it's something even worse and more primal and carnal than one could ever think of.

_____________________________________________________________________________
"Too much darkness could kill, but too much light could blind."
xxxxxxxxxxxx
xxxxxxxxxxxx
HISTORY
While the rest of her life was rather grizzly and unfortunate, Riley's younger years especially with her parents were rather humble and house the only good memories she has. Growing up Riley had a normal and well-lived life. Her parents were kind, caring and loving people, and they did everything they could for their only child. They did whatever they could to keep her life happy and safe, hiding the truth from their daughter, especially in the dangerous city that they lived in. All while keeping the truth of their reality from their young and innocent daughter. Life in Rochester, New Hampshire could be anything, ranging from a modest life of peacefully raising your child, to being able to live openly as a hero or human as they pleased as long as they didn't cause any trouble.

But for the Schofield family, it was a humble life, and they lived happily until Riley turned twelve years old. She was at school when she was taken out of her class and brought to the hospital. She was told that her parents were in an accident and that she needed to see them. There everything was brought to the truth, while her parents were taking their last breaths they told Riley of her true identity. That she wasn't human, well, at least not entirely. That she was just like her parents, people that were either born with a special ability, or would be gifted it by an event, but more often than not, it was a hereditary trait, that she housed powers yet to be awakened.

Years had passed and as they did, her powers awakened with her, as well as very dark and deadly secret. Riley's view on how things really worked opened her eyes to the truth, that her parents were killed while simply doing their jobs. Protecting the city from crime and those who wished to do others harm, dying in the line of work that they tried to keep their daughter away from. It was no fight with another supervillain or hero, but that they were killed in a real accident. A team of at least twenty men had come into the bank that they were at that fateful day and opened fire soon after. Her parents were injured in the process of protecting the civilians. Her father had blocked the initial onslaught of fire, while his wife took the others to safety. But they hadn't accounted for the backup they brought from the shadows. An explosion went off, killing everyone inside of the building except for her parents as he was able to put up a forcefield that blocked the initial blast of the bomb.

Thus, her anger and distrust in people, whether super or not only grew more every day, furthering her violent tendencies and behaviors. She was fourteen when her powers had finally been awoken. Riley was out walking back home from school when a young woman had been mugged and her purse was stolen, a true cliche. But seeing how the woman was like her, beaten down by society and let down by everyone else, she ran. She didn't know why, but she ran after the man until Riley had chased him down into a dark alleyway. Everything that followed was a pure blur for her. The last thing she remembered was that she saw red and all went black, total darkness and the feeling of being cold surrounded her.

Hours later she woke up in the hospital, with police monitoring her and making sure when she would wake, she couldn't just run away. Riley was then questioned about what she remembered and when she told them, they explained that the man was impaled through his stomach into the alleyway's brick wall, with the word 'Malfyre' written above the dead body, in the corpses own blood. Riley told the officers she didn't remember anything and that it must have been a mistake and that she simply got the woman's purse back to her. But while that was the truth, Riley wasn't aware that she did indeed murder the man in cold blood, not self-defense as it was originally processed. They never understood or knew who the Malfyre was that was written on the wall, but few had guessed and some knew who or at least what it was. Something carnal, primal even. Something that lied below the surface of an innocent face. Something malevolent and dangerous. Something, that eventually when the time came, it would need to be contained and put down..

But as years had gone by, she was left out by society, ignored by any and all authority and left to be forgotten, where she would live in the shadows and slowly become something that people would fear as well as respect more so out of fear than anything else. She was kicked out from her aunt and uncle's home as they had enough. They couldn't keep her anymore, nor could they make sure she wasn't able to keep her from hurting anyone else, or herself. It was then that the Department of Super-Human Affairs announced that they were accepting newcomers, and her aunt and uncle jumped at the chance and shipped her off without a second thought. She was sent away from the only place and people she ever knew, the only people that seemed to care. They tossed her aside and gave her over to people they thought were capable of keeping someone or more so something like her contained. She now finds herself surrounded by people like her, people that are deemed 'too dangerous' to be left to their own devices. She's gone under extensive training since she arrived at the Department Of Super-Human Affairs, mainly as a way of keeping her more unhinged and dangerous half under wraps, as there are those out there, outside of those walls that would love to use her as their own weapon. Riley is fully aware that if she keeps making those choices that get others in harm's way, she can say goodbye to her powers and become like the rest of humanity, a human, and she welcomes it with open arms. But with that small voice in the back of her head, her future and safety is uncertain as she never knows when that switch will be flipped and all hell could break loose..
_____________________________________________________________________________
"Darkness does not leave us easily as we would hope."
xxxxxxxxxxxxxxxxxxxxxxxxxxxxxxxxxxxxxxxxxxxxx
x
x
x
CHARACTER'S CREATOR
xx
Wolf's Bane109
SHEET CREATOR
xx
The Writer's Voice
DIALOGUE CODE
xx
#063A67
THOUGHT CODE
xx
#063A67