Raquel Teixeira
"Where am I? What is this place? Who are these people? I want....to go home!"
-Raquel Teixeira
Name:
Raquel Teixeira

Nickname:
"The girl who can communicate with animals", "The Amazon"
Gender
: Female
Age:
21
Place in Time:
2011
Relatives:
Alexandra Teixeira (mother), father unknown
Powers:
Animal Mimicry
: Raquel has the ability to mimic animals, such as a Cheetah's speed and vision, a chameleon's ability to blend, the senses of a wolf, etc. Many of these abilities were self-taught, learning from real-life animals. This mimicry ability even benefits her by communicating with other animals by learning and speaking their language, which can even have her "command" animals to do things, such as attack others.
Personality:
In Brazil, Raquel is quite intelligent and friendly. She likes to communicate with people, and even animals. In other places, however, she is really silent and reserved, since she doesn't know them, nor speak their language. She does have difficulty speaking English, since all her mother spoke in front of her was Portuguese. After Raquel's first encounter with poachers from another country, Raquel doesn't trust foreigners, and, in fact, dislikes them.
Appearance:
Raquel stands 5 feet and 6 inches tall, weighing 120 lbs. She has a light brown complexion, with grayish-green eyes. Her hair is dark brown with brownish red highlights. The length of her hair being slightly below her chest area. She has a slender figure with a slight six pack. She likes to show her legs, so she wears shorts, since there never is a day in Brazil when it's cold.
History:
Raquel was born in Manaus, Amazonas, Brazil, by an Afro-Brazilian zoologist (ethologist) mother, and an unknown father. Alexandra had a secret relationship with Raquel's father, and she would ask her his name, but he would never reveal it to her. He later disappeared after Raquel's birth, and was never heard from again. Alexandra presumed that he was dead.
As a child, Raquel was practically raised in the Amazon Jungle talking to animals, an ability by her mother. Raquel used to have a pet Cheetah named Sol that she communicated with more than she did with anyone else.
At the tender age if 10, a group of poachers from Germany arrived in Brazil, who people believed were just travelers. While they were in the Amazon forest, Raquel was also there with her pet. While the poachers shot and killed Sol instantly, they also believed her of being an animal, so they decided to shoot at her. That was the day when she first discovered her ability of mimicking animals by running as fast as her pet, and jumping on trees like a monkey, struggling to evade herself from the violent and heartless poachers. Luckily, she escaped from them, but she felt sad of Sol's death. Furious, she decided not to trust anyone outside of her country.
At age 17, Raquel was known to foreigners as a "legend" being named as "the girl who could communicate with animals". Foreigners, specifically hunters, thought of this as an opportunity for her to attract animals so they can kill them and sell their fur. Foreigners were on a "wild goose chase" for her all around Brazil, until one from the United States had finally found her, and even shot a tranquilizer gun at her.
Waking up, she realized that she was held captive in another country unlike her own-The United States. Nearly escaping captivity, she ventured around this city of New York, finding any clues to take her back to her hometown. Her first encounter was a man named Travis, who was forced to another mission, and, therefore, abandoned her. Her second encounter was a man close to her age: Michael, another evolved human like Raquel, who assisted on helping her back to Brazil, but he couldn't help alone.
Her trip and entrance to Pinehearst started out horribly, but once the CEO, Arthur Petrelli, gave them the opportunity to join his team of evolved humans, Raquel and Michael agreed. Her first mission was to find information on Mohinder, whom she had barely known about, so her presence served no purpose.
After Arthur's death, Raquel assumed that her motive was thwarted, or canceled from then on, but her relationship with Michael had developed more to the point that she wasn't so homesick. Since Michael was the leader, from then on, Raquel assisted him throughout missions. The first one was invading the school, finding out information as to who killed the late CEO of Pinehearst. During that time, Michael's abilities were beginning to evolve, which worried Raquel. The next mission was at Miami, where Michael, Raquel, and the others, were to search for Amahon. However, their mission had to wait as they struggled to save people after people from a team of natural disasters.
Her relationship with Michael progressed romatically, and they were soulmates for quite some time, until Raquel soon discovered his instant infidelity.
This caused her to run away from Pinehearst, which was being invaded at the time as well. Stuck with no where to go, a human male had arrived to the scene, making her hitch a ride with him to his family town.
Theme Songs:
-
Sergio Mendes & Brazil 66-Batucada de Carnaval
-Represents her hometown of Brazil, and the happy life that she had once lived, including the carnivals that they had annually.
-
Grupo Batuque-Na Batida Do Agogo (Osunlade remix)
-The sound represents the nights of the Rainforest Jungle, when many animals lurk.
-
Nujabes & Fat Jon-Ask
The beginning of the song represents the new surroundings that she first sees once she wakes up from being captured, and once the beat comes in, it represents Raquel walking around this English speaking city in another country that she knows no knowledge of. The title itself also addresses how she is asking herself, and others, "Where am I?"
---
The Dominican Twins
"I see a young spirit just standing in front of me. Why so frightened?"
-The Dominican Guy
"That's....not......what I am...seeing."
-The Dominican Girl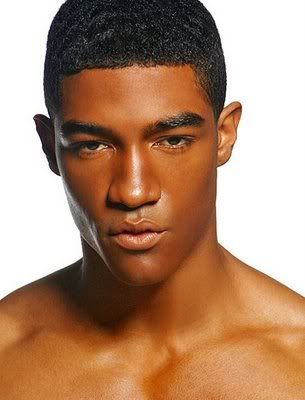 Name:
Name undisclosed to United States, but his real name will be revealed in the story
Alias:
"The Dominican Guy"
Gender:
Male
Age:
19
Place in Time:
2011
Relatives:
Mother (deceased), father unknown, "The Dominican Girl" (twin sister)
Powers:Mediumship:
He has the ability to see and communicate with the dead. His ability can be used when he is conscious, or unconscious. When he is asleep, he also has the ability to see how a ghost that he met died.
Personality:
Since he was the man of the family, he was practically raised to be a brave person. At first, he was afraid of his ability, but his fear of ghost changed once he matured. He cares a lot about his sister, and fears for her life, as he sometimes predicts that her supposed ability could cause her to be suicidal.
Appearance:
He stands at 5'9", hardly weighing anything. His muscles obviously show, but so does his slim arms and legs.
Name:
Name undisclosed to the United States, but her real name will be revealed in the story.
Alias:
"The Dominican Girl"
Gender:
Female
Age:
19
Place in Time:
2011
Relatives:
Mother (deceased), father unknown, "The Dominican Guy" (twin brother)
Powers:Hallucinations:
She has the ability of seeing things that aren't real. All of her hallucinations come off as extremely horrifying, which is why she does not want her ability. While she can also see the dead, like her brother, she can't communicate with them. In addition, it takes a different effect than how her brother sees it (i.e. she hallucinates something from the "ghost"). For an unknown reason, the only person that she can see clearly is her brother. She could see her mother clearly as well, before her death. Little does she know that the objects, or things, that she hallucinates about cannot touch her.
Personality:
She is an innocent and charming person. However, she comes off as always frightened and paranoid, not knowing when this ability occurs. She only trusts her family (now only her brother), as he is the one who supports her. In contrast, others are afraid of her, because of how paranoid she is. Her paranoia even turns out to be murderous at times.
Appearance:
The woman stands at 5'6", with a very petite figure, much like a model. Her skin is really tanned, even though her "untanned" skin is quite a dark shade of sienna brown.
Bio:
Will be revealed in the story
---
Delano Withrow, Anselmo Rodriguez, and Eun Dae Jung:
Name:
Delano Withrow
Nickname:
Gender
: Male
Age:
21
Place in Time:
2011
Relatives:
Dana Withrow (Mother, deceased), Father Unknown
Powers:
Tele-Navigation (with an affect of Psychometry):/b] Delano, being a telepath, can navigate to a specific street with his mind. He can only navigate within a 10 mile radius, however.

With physical contact, he can gain information on where people were from the past to present, which is how Psychometry comes to play as he also gains mental and social information from those he touches. By touching a building wall, he can gather all of the directions of a building in his head, and those located at the very second. He uses this as an advantage for his brothers to go inside buildings to do the thievery work.

[b]Personality:
Delano, the eldest of his three brothers, is more of a leader to Anselmo and Dae Jung, since they didn't have that influential figure when they were toddlers. His strategic plans have many chances of succeeding, because of his ability.
Appearance:
-------------------------
Name:
Anselmo Rodriguez
Nickname:
Gender
: Male
Age:
19
Place in Time:
2011
Relatives:
Dana Withrow (Adopted Mother), Angelina Vasquez (Biological Mother), Felipe Rodriguez (Biological Father), Adrian Rodriguez (Biiological Little Brother)
Powers:
Adhesion:
Anselmo has the ability to stick to walls and ceilings with his bare hands.
Personality:Appearance:
---------------------------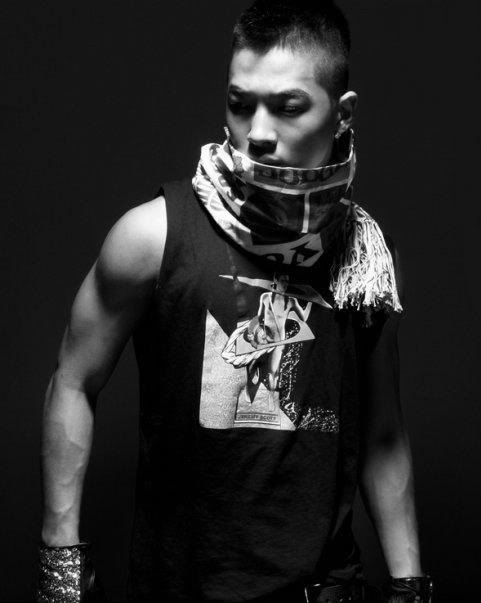 Name:
Eun Dae-Jung
Nickname:
Gender
: Male
Age:
17
Place in Time:
2011
Relatives:
Family Unknown
Powers:
Lentation:
At the sign of danger, time will slow down in Dae-Jung's vision, but in reality, Dae Jung will go faster than normal. Being an expert in mixed martial arts is just the icing to the cake.
Personality:
Dan Jung is very tranquil and quiet around strangers, as he has never gotten the opportunity to trust people, except his family.
Appearance:History: