Name: Michael Hayes
Age: 21
Gender: Male
Height: 6'2
Weight: 195
Sexuality: Heterosexual
Ethnicity: African American
Current Location: Most likely New York City, but I'll see after I know where everyone locates themselves.
Occupation: Company Agent
Ability: Spatial Distortion. Michael possesses the ability to not just teleport himself from one location to another, but he can also do the same to objects. For example, he could teleport his wallet back to his apartment without teleporting himself. He can also summon something if he knows where it is or can guess. Michael can teleport consecutively in short ranges. Long distances require him to take a break from teleporting once again after a bit. Mass also plays a factor. Teleporting himself is easy, but teleporting a large group of people at once or a large object takes a lot more effort.
Personality: Michael is probably the most positive thinker in the Company, or maybe it's just the smile wears around all the time. He's quick to make humorous comment during any kind of situation and doesn't take things as seriously as he should. He's very prideful, but he feels like should be due to his grasp on his ability. He usually tries to cover up any mistakes he's made, and learns mostly from trial and error. George actually trusts Michael going undercover, only because Michael isn't as uptight as he should be. All his emotions usually show on his face, so he's not too hard to read, but lie well enough if he really wants to keep something secret.
History/Background: Michael was born and raised in Tampa, Florida by his mother and father. His father was a company agent, and his mother worked with the Company as well. Michael lived a pretty normal life, not knowing of the company until his ability manifested. He teleported across the room when trying to beat his father to the kitchen for some ice cream. Around the time after his father found out about this ability his son possessed, Michael's father ended up losing one of his legs from the knees down and retired from the company. Wheelchair bound, Michael's father tried his son what ever he could to help him hone his ability. Now at twenty one years of age, Michael follows in his father's footsteps. He does stray from time time though.
Family: Father - Elijah Hayes, Mother - Trisha Hayes,
Other Information: He loves ice cream.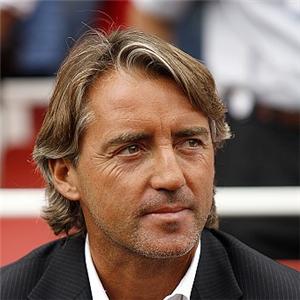 Name: George Fiorillo
Age: 45
Gender: Male
Height: 5'9
Weight: 165 lbs
Sexuality: Heterosexual
Ethnicity: Caucasian (Italian American)
Current Location: He's wherever Michael Henderson is.
Occupation: Company Agent, Michael Henderson's mentor.
Ability: None
Personality: George is a very blunt man, with little patience for ignorance, but he will make an effort to help another person in need. He cares about society and almost sees himself as its protector. Other than that, George is a very calm man, and is difficult to temper. He may not have patience for ignorance, but he has it for just about anything else. Knowing that he has no abilities, he keeps himself in as best shape as he can while staying sharp at all times.
History/Background: George Fiorillo had to have been born a fighter, because that's possibly the best way to describe him. He was born in Albany, New York in a mostly Italian community. He attended an all boys Catholic school, which his parents assumed would keep him on a clean path. Unfortunately, George became in involved in weekly fist fights. His parents didn't approve of their son's behavior and decided that maybe Albany wasn't the best place for him. Unable to afford to move, George's parents sent him to live with his Uncle in a suburban part of New York.
George surprisingly grew to like the quiet town he lived in and even made a few friends. His friends were odd though. They always seemed to talk about how they would change he world for the better. They were all at least seventeen at the time when George discovered what one of the girls had been talking about. A few years later, George found himself undergoing training alongside a few of his friends to be of use to this new developing Organization, the Company. Since the age of twenty, George has been a company agent. He started off as a very rash and clumsy agent, but with time and experience, his skills sharpened. He whatever it takes to get the job done, as he knows he world is much bigger than himself.
When not on assignment, George managed to get married and start a family. Though his wife knows nothing of his real occupation, George has warned his daughter with abilities of the dangers of exposing herself. The Company is not all good, and he knows that from experience.
(Kept the History brief, just in case I wanted to add something later on)
Family: Father – Joseph Fiorillo, Mother – Lynn Fiorillo, Wife – Justine Fiorillo, Daughter – Ellaine Fiorillo.
Other Information:
Name: Patricia Banks
Age: 24
Gender: Female
Height: 5'3
Weight: 125 lbs
Sexuality: Heterosexual
Ethnicity: Caucasian
Current Location: Odessa, Texas
Occupation: Company employee
Ability: N/A
Personality: Patricia is a very sincere person, even when doing serious work. She values friendship and partnership within the company. She's charismatic, keen, and will sometimes crack a small joke to lighten people's moods. She doesn't see specials as being any different from people. To her, their abilities are either extra tools, skills or just weapons. u just need to put some kind of control on them.
History/Background: Patricia was born in Los Angeles with a nearly perfect life. She had high test scores, was popular, and even had a great relationship with her family. She made friends with a girl named Robin, who shared to her, her ability to shift into different animals. Patricia was awed by the sight and she couldn't believe something like this was possible. She promised to keep it all a secret, at least until she found herself tied up and in an interrogation room. She sat before Maria Pergrove who smiled at her and told her that she had seen her do great things.
Family: Joe Banks (father), Stacy Banks(mother)
Other Information:
Name: Marshall Carter
Age: 26
Gender: Male
Height: 6 feet
Weight: 180 lbs
Sexuality: Heterosexual
Ethnicity: Caucasian
Current Location: Up state New York
Occupation: currentlt working with a mysterious organization.
Ability: Quintessence Emanation. Marshall body has the unique ability to make limitless amounts of energy in his body. this energy allows him to be stronger, faster, and even enhances his senses. he has learned to shoot the energy from his palms and even hover for a few seconds. However, Marshall can't use his ability as he currently is too its fullest
Personality: Marshall is a very impatient individual, but only because he wants things done quickly. He's not afraid to take risky actions or even harm another to get something done. He doesn't trust anyone much and can come off as bi polar or schizophrenic. He dislikes his current partner, but enjoys the positives of having him around.
History/Background: Will be revealed
Family: Not known
Other Information: You can add whatever you want to the profile like Theme song, or favorite foods if you want, or just put in the Other Information section.
Name: Derek Jackson
Age: 17
Gender: Male
Height: 5'9
Weight: 160 lbs
Sexuality: Heterosexual
Ethnicity: African American
Current Location: Atlanta, Georgia
Occupation: Former student, Company Fugitive
Ability: Radiation
Personality: Derek is very sensitive and mostly emotional due to the awakening of his abilities. He's unstable and afraid of himself. Feeling like ticking time bomb, Derek lack sleep and stays away from most people. Knowing that he's on the run, he doesn't trust others and will refuse to use his abilities. He hates the company, now believing they are the cause of people gaining abilities like his.
History/Background: Will reveal
Family: Terrel Jackson (Father), Martha Jackson (Mother)
Other Information: