Jade Kamigawa + Tomoe Gozen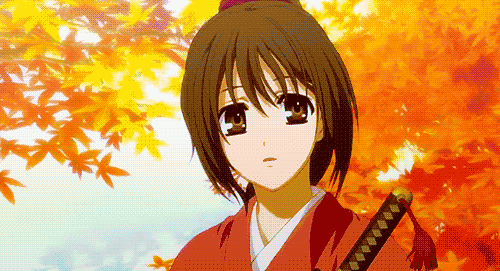 Appearance
Race:
Japanese-American
Gender:
Cis-Female
Age:
15
Birthday:
February 14th, 2010
How long ago did they start the experiment
: She's very new to the experiment, only having been there for 1 month.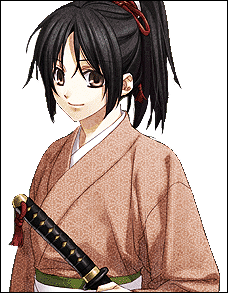 Appearance:
Jade is a rather lean girl, most of her muscle seen through toned areas. She's not dainty in her stature, but seems more delicate in some aspects like her hands, face, and general shape. Her eyes are a honeyed brown, as her hair is darker chestnut brown. She's beautiful in a sort of traditional sense, a sort of simple beauty and cute charm to her.
Character Concept
Jade is rather mild-mannered, self disciplined and prone to being critical. She's friendly to an extent, known for being reclusive and having her mind on other matters. When one manages to get to know her, she can actually be incredibly playful in a snarky sense. Jade has a rather dry sense of humor, and is a loyal friend. She's quick to action and is mature for a 15 year old. She's traditional, following a lot of her families traditions to heart and keeping a modest air about her. She's got a bit of a quick temper on her, though she rarely holds a grudge. Jade is incredibly anxious and fearful of the future, but acts despite her fears. Her hope is to prove herself useful in the fight and hopes to free the world from the evils that dwell.
Character History
Skills
Skill | Experience in subject | Time in subject |
----
Swordsmanship | Novice | 2 weeks |
Mounted Combat | Novice | 1 week |
Archery | Novice | 2 weeks |
Possessions
Jade's hero item is the
Gozen Armor
. The armor is traditional looking samurai armor, but more ceremonial in appearance. The armor's colors are mostly gold and shades of red, with other colors thinly lining throughout. The armor prevents piercing and slashing damage from any blade, though will not be able to prevent blunt damage or any harm from non-blade weaponry. The armor is unable to break through weaponry, but can be broken. It is certainly pretty as well as a huge boost to any defensive stats. It fits specifically to the user and is, thankfully, not as clunky as the armor used to be back in the day!
Jade is also equipped with a bow, a ko-naginata, a nodachi, quiver full of arrows, and a small dagger. All weaponry is made with sturdier metals, as advancements in blacksmithing have been rapid since the rising of the demons. She has also made traditional, samurai inspired wear to go under her armor.
Hero description
Tomoe Gozen (巴 御前, c. 1157 – 1247) was a late twelfth-century female samurai warrior (onna-bugeisha), known for her bravery and strength. She fought with Minamoto no Yoshinaka in the Genpei War and was a part of the conflict that led to the first bakufu government in Japan.
Her father Nakahara Kanetō was a strong supporter of Kiso Yoshinaka and her mother was Yoshinaka's wet nurse. She is best known for loyalty and courage at the Battle of Awazu in 1184.
According to one historical account,
"Tomoe was especially beautiful, with white skin, long hair, and charming features. She was also a remarkably strong archer, and as a swordswoman she was a warrior worth a thousand, ready to confront a demon or a god, mounted or on foot. She handled unbroken horses with superb skill; she rode unscathed down perilous descents. Whenever a battle was imminent, Yoshinaka sent her out as his first captain, equipped with strong armor, an oversized sword, and a mighty bow; and she performed more deeds of valor than any of his other warriors.
— The Tale of the Heike "
After defeating the Taira and driving them into the western provinces, Minamoto no Yoshinaka (Tomoe's master) took Kyoto and desired to be the leader of the Minamoto clan. His cousin, Yoritomo, was prompted to crush Yoshinaka, and sent his brother, Yoshitsune and Noriyori, to kill him. Yoshinaka fought Yoritomo's forces at the Battle of Awazu on February 21, 1184, where Tomoe Gozen purportedly took at least one head of the enemy. Although Yoshinaka's troops fought bravely, they were outnumbered and overwhelmed. When Yoshinaka was defeated there, with only a few of his soldiers standing, he told Tomoe Gozen to flee because he wanted to die with his foster brother, Imai no Shiro Kanehira, and he said that he would be ashamed if he died with a woman.
There are varied accounts of what followed. At the Battle of Awazu in 1184, she is known for beheading Honda no Moroshige of Musashi. She is also known for having killed Uchida Ieyoshi and for escaping capture by Hatakeyama Shigetada.