Character Sheet: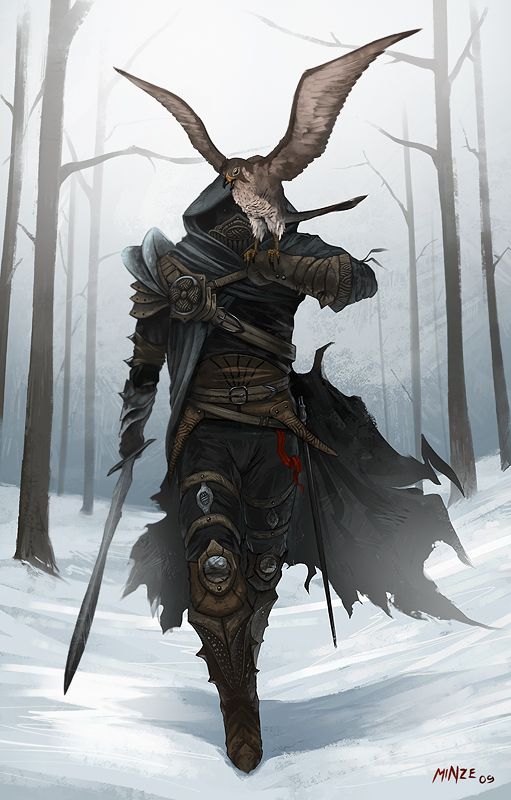 Name:Jon Sinclair
Age:25
Gender:Male
Race:Human
Appearance:Most people see only his face which looks young and strong. People come to him to be guided towards the right path including the king. He stands taller than most people including his fellow mages. He has an arcane look about him that make most people shy away from him. He has Golden eyes that appear to be able to see through walls. Despite of his magical powers he has great strength that seems to surprise most but because of his seals he decided to develop a skill within combat encase one of his seals cannot be broken. Speaking of which he has five magical seals on his body that can only be removed by the mage that is blood signed on it. Another way for Jon to remove the seal is to break through the mental barrier that the seals cause by doing this he has to meditate for hours to a day depending on how strong the barrier is.
Clothing (Fantasy/medieval only): He doesn't wear the traditional robes of a mage he looks more like a ranger to most because he wears the traveling clothes as well as light armor.(Look to pic above for clothing first pic.) The clothing does fit him though as a mage. He wears this attire because his role in the world demands constant traveling with none magical people. He has a large bag on him that seems to be a normal leather bag but he enchanted it to be able to hold anything the problem is that he has to be able to carry the weight.
Occupation:Court Mage, Keeper of Secrets, Council member of the Collection of Mages, Protector of the realms, and Adventurer
Likes:People of all races, learning new magics, adventuring, his collection of ancient magics, reading old tombs, developing new skills, talking on length with others
Dislikes:Dark forces, thief's, controlled magic, racism, inequality, other mages (he finds them very selfish,and snobbish towards those who can't use magic),double cross, and having to keep secrets from others.
Skills (up to three or more):Can use a sword, able to read and speak almost any language, able to sense magic around him, he is able to smith as well which comes in handy since he can create a forge and use magic to fuel the forge.
Weaknesses (at least two):He has five seals on his body which prevents him using his most powerful magics or to use a simple spell at such a powerful intensity, crystals absorb magic this is true with many mages but this can be a great disadvantage when he faces a person who fights magical beings or mercenaries who are always equipped to deal with magic. Crystals can be sealed off so they don't absorb any more magic but in order to do this a mage has to have the crystal in his possession and the crystal has to be filled in order for the sealing spell to work. The other fact is that the spell a crystal absorbs if crushed the spell can be used by a none magic user. EX: A mercenary captures a fireball spell with a crystal if he crushes that crystal he can use it against the mage.
Magic: He uses all magic he doesn't use summoning spells as much because he finds the to long and unpredictable. To remove a seal he has to meditate to remove it manually but by doing this it signals the blood signer that he is removing to seal and if the blood signer wants to stop it he can interfere and then it becomes a mental challenge.
Weapon(s):A black steel long sword(picture above)
Personality: Friendly for the most part but he has to play the hard ass role when it comes to the people he is surrounded by. He finds it hard to really make a connection with others and finds himself alone in his own troubles. He is always willing to help others but he can't always stop to help people so he has to chose if the person is really worth helping. This causes a moral struggle with himself because he constantly feels as if he is letting the people of his world down turning them unto a darker path.
Background : He was born into magic with his father being a council mage and his mother being a mage under his fathers command. When his mother gave birth to him he almost immediately gave off a strong magical presence that almost seemed to overwhelm his father. When he turned four he was old enough(to his parents) to begin learning magic which was what had to be done since his magical aura was so strong it made it impossible for a normal being to go near him. He learned to control his magic and to keep it locked away but despite his great ability to control his magical flow his magic would break from his control and give a powerful flood that usually ended up with someone having to go to the healer. So after six months of learning magic the mages council was forced to put a seal on his magic so Jon could be around others without the need to worry about his magic overflowing and harming others. His learning continued by age seven he was learning apprentice level spells( which was usually for ages 10-17) but the more he learned the greater his power grew such is the story with every mage but for him it was dangerous eventually he was forced to get his second seal this seal had to be stronger than the last. Life continued as normal at ten his mother passed away in order to deal with his grief Jon engulfed himself with learning the arcane arts he rarely slept and he ate very little after four years of study and practice he learned almost every language and had a large knowledge of spells. The council had to put a third seal on him making him the most sealed mage in the world. When he turned fifteen he was given a apprenticeship with every council member so all the council member had responsibility for this young man. He lived under apprenticeship for another four years and when he turned nineteen he received his fourth seal and given a place among the council he really didn't attend many gatherings he instead used the councils archives to learn the location of ruins where ancient tomb as well as other artifacts rest he alone recovered much magic and shared it with the council. When Jon turned twenty-two he received his fifth seal and his other seal's had to be given blood contracts in order to keep them from being broken accidentally.