___________________________________________________________________________________________________________________________________
◤
◥
"
Time to go a little wild!
"
◣
◢
---
▒
▒
▒
▒
▒
▒
▒
▒
▒
▒
▒
▒
▒
▒
▒
▒
▒
▒
╔
║
║
║
║
║
║
║
║
║
║
║
║
║
║
║
║
╚
▒
▒
▒
▒
▒
▒
▒
▒
▒
▒
▒
▒
▒
▒
▒
▒
▒
▒
╗
║
║
║
║
║
║
║
║
║
║
║
║
║
║
║
║
╝
【

N A M E

】
Mizuho Ishii
【

N I C K N A M E S

】
|| Mizu || Shiizu || Mizushii ||
【

A G E

】
19
【

G E N D E R

】
Female
【

S E X U A L I T Y

】
Heterosexual
【

A B N O R M A L I T Y

】
Technokinesis
【

F A C E C L A I M

】
Misaka Mikoto || A Certain Magical Index
---
┊
┊
┊
┊
┊
┊
┊
┊
┊
┊
┊
┊
┊
┊
【

H E I G H T

】
xxxxx

5'6
【

W E I G H T

】
xxxxx

131lbs
【

E Y E color

】
xxxxxl

Hazel
【

H A I R color

】
xxxxx

Light Brown
-----------------------------------------------------------------------------------------
Mizuho is looks like an average girl. She's not that tall and only stands about 5'6. Yea, for where she lives that's kind of tall but she's pretty sure elsewhere people would be taller. She's also average weight, only weighing in about 131 lbs; it's not she can gain any weight with the circumstances at hand.Her hair and her eyes are both a variant of light brown which is also pretty typical. Her hair barely touches the blades of her back. Mizuho always thought short hair was a priority since it doesn't get into your face whilst trying to run away from a threat. Mizuho wasn't born with any moles in odd places-let alone any moles-or any dimples, which is unfortunate. What's even more unfortunate to her is she hasn't gotten a cool scar or anything. In this day and age, Mizuho is pretty sure it's easy to get a scar and it'll probably be about 6th in her priority list while surviving remains the very 1st and the most essential thing on that list of things Mizuho has.
---
---
▒
▒
▒
▒
▒
▒
▒
▒
▒
▒
▒
▒
▒
▒
▒
▒
▒
╓
║
║
║
║
║
║
║
║
║
║
║
║
║
║
║
║
║
║
║
║
║
╙
ℙᵉʳˢᵒᶰᵃˡᶤᵗʸ
verbose
⋆
reactive
⋆
hot-headed
⋆
perceptive
⋆
ambitious
⋆
resourceful
Mizuho is a prerty loud and talkative girl despite the circumstances. She is a bit verbose, constantly taking longer than necessary to explain something because she tries to fit so much into one sentence. Whenever you ask Mizuho for directions you usually just listen to the first half and then tune out the second half because then she'll just drone on and on about some details that most likely do you any good. This applies to technology especially. Want to know about that security camera in that alleyway? Mizuho will tell you what model it is, where it was manufactured, the pros and cons, recommend which brand is better or worse, the whole bit.

Being pretty hot headed and pretty reactive are on of her worse traits. She has a very short temper and doesn't like waiting around for things; this is ironic because she will take an hour or more to explain something that could be summarize into five sentences. It's not just small hings that gets Mizuho's blood boiling though, major things make Mizuho pretty angry which you expect from someone with a short temper. Being a fairly reacive person doesn't help at all either. If anything heats her up, she'll react to it. Having the ability to generate electric charge at will, does not make the circumstances any better.

Her strengths lie within her resourcefulness and perception with a little bit of ambition sprinkled on top. Because of her powers to control technology and even break into to secure databases, if you need info Mizuho has it. Hacking a database isn't as easy as it sounds though, Mizuho's powers haven't developed properly yet so she doesn't have Technopathy yet which means while she can hack into a database she still has to try to find the encryption key herself so she can decode whatever is on the screen in front of her. That doesn't come as a challenge though, she's pretty ambitious so if she wants something she'll have her ways of getting it.

All of these traits wrapped in to one makes one pretty feisty girl. Yea, some people may find her annoying but she was never one to care about what other people thought of her. Because of her ambitious side she hopes to harness her power for the greater good and expand her arsenal. While it's cool to do all this stuff with technology she feels as though it would be even cooler if she could launch missiles from range. Mizuho also thinks being able to remotely control a machine gun would be cool too. Hopefully, these plans of hers aren't too ambitious.

---
---
╔══════════════════════════════════════════╗
【

L I K E S

】
Technology

ஜ

Given her power, it's obvious that she has grown to adore technology.
Talking

ஜ

Mizuho could talk about anything for hours and hours.
Programming

ஜ

She's not very good at it, but she likes to see what crazy things she can make a computer execute.
Encrypting

ஜ

Again, she's only decent but, she plans to improve her encryption skills.
Robots

ஜ

Mizuho has always been fascinated about hunks of metal that become sentient.
╚══════════════════════════════════════════╝
---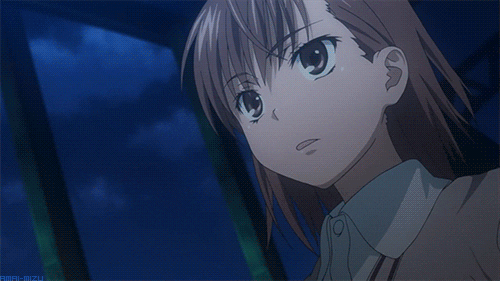 ╔══════════════════════════════════════════╗
【

D I S L I K E S

】
Water

ஒ

Water and electricity never mix.
Slow internet.

ஒ

Mizuho wants only the fastest.
Rural areas

ஒ

No technology? That means no Mizuho.
Waiting

ஒ

Mizuho if very impatient and if she needs to do something then she [i]needs to do it.[/i]
Quiteness

ஒ

Mizuho has always found quite places and things to be a bit eerie. She needs a bit noise; her own voice will do.
╚══════════════════════════════════════════╝
---
╔══════════════════════════════════════════╗
【

S T R E N G T H S

】
Technology

இ

An obvious strength given her ability.
Agility

இ

Given her somewhat average build, Mizuho considers herself fairly agile.
Perception

இ

Because of her decent knowledge on encryption and programming she's developed good perception.
Information

இ

Need info? She's got it.
Ambition

இ

She knows what she wants and [i]will get it.[/i]
╚══════════════════════════════════════════╝
---
╔══════════════════════════════════════════╗
【

W E A K N E S S E S

】
Water

ஆ

Water and technology. A big no no.
Talkative

ஆ

Her greatest joy is one of weaknesses. She may spill the beans if she drones for too long.
Undeveloped

ஆ

She can't do a lot of amazing techy things because her abilities aren't that developed.
Range

ஆ

She has to be in close range to use her powers.
Ambition

ஆ

Mizuho sometimes bites off more than she can chew
╚══════════════════════════════════════════╝
---
---
◤
◥
Mizuho had grown up a fairly normal life before the Black Explosion and basically half the world immigrating to the new Japanese capital Androma. She lived in a middle class family, her father was a video game designer and her mom basically programmed robots. As a young kid, Mizuho loved going to her mother's workplace; her lab had a tour and everything which was surprising because Mizuho was pretty sure they had some advanced artillery stored in there. Mizuho wasn't really interested in all the guns, bombs, and missiles though, she just liked watching the robots mess around and because her mother, Hijiri Shimoaoki, was kind of a famous scientist there Mizuho was granted all kinds of special benefits. There were robots just being tested out and some just walking around the place. For example, two would be put in a boxing ring and duke it out just to see which scientist had created the better model. Another example is the guide robot who would lead people around the facility and it's tiny partner who gave out pamphlets for each section just in case a tourist wanted extra detail. Although all of that was fun, Mizuho could sense that there was something much deeper going on around the place, literally and figuratively.

Due to the fact that Mizuho's parents were both employed in the field of technology and sciences, Mizuho had taken a liking for both of those things. Mizuho's infatuation with video games had lead her to have quite the imagination. Combined with the fact that her mother was a basically a scientist-although she was more of a mechanic-Mizuho would always picture herself as sort of a hero. She had always imagined herself wielding gigantic robotic armor and guns. Mizuho had always wanted to be the star of all the breaking news sections and on the front page of all newspaper. Of course, this whole fantasy of hers was all before the Black Explosion. Mizuho couldn't really say he isn't living half of her childhood dreams though.

Before the Black Explosion, Mizuho was just a normal high school kids, almost done with her high school years, ready to begin her new life in tech university that she was accepted into on a full ride; this was mostly do to her name dropping her mother's prominent name. Mizuho was planning on being sort of scientist like her mom, maybe even a video game designer on the side like her dad, Hizoka Ishii, overall she just wanted to have a career that dealt wwith technology. Of course, those plans of hers were crushed once the the Black Explosion hit. Mizuho was in class when it happened, she felt the earth shake and the rumble of the explosion. She remembers trying to contact her parents to see if they were okay, she didn't get a response. She remembers the monster too, those horrible monsters. Mizuho didn't see her classmates getting ripped apart because she was too busy running for her life, but she did hear it. She heard the sound of organs hitting the floor, even today the sounds disgusted her. She heard the terrified shrieks and help mes. She couldn't do anything about it. No she can and the fact that she might've been able to help still scars her to this day.

There's something comforting about her new home in Androma. It's the high tech feel it gives off. Mizuho loves it, she loves it all. It's like a big playground to her. She doesn't remember when she developed Technokinesis, but she has it now and that's all that matters. It's useful in this day and age since everyone is so reliant on technological advances they forgot what living without it is like; this kind of applies to Mizuho as well. Establishing a new life here was easy, hack a few back accounts and making a living for yourself wasn't too hard. Hiding the fact that you did it was the hard part. Androma is technologically advanced, meaning it's easy for Mizuho to use her powers at an ATM or something, but with great advancement comes greater security measures. Stealing five dollars is a lot of preparation so imagine what stealing one hundred time that would take. Mizuho didn't really mind though, it helped her refine her skills and also taught her to be a little more careful. She had been careless the first time and was nearly executed, but she survived and that's just how it is here. Moving away from all the petty theft, her main goal is searching for her parents. She's sure her mom and dad survived the explosion. Her mom was valuable to the government so it's obvious that they would also take some measure in saving her. Mizuho is also pretty optimistic about her dad, she's sure they're out here in Androma somewhere, it'll just take a awhile before she knows exactly where. Mizuho is determined to find them. Her mother also might know what caused all this in the first place. So, Mizuho's first order of business is getting the answers.
◣
◢
---
All credit, thanks and inspiration for the coding and formatting of this work is provided by ઽ૮૨α and Verix.
Thank you for pushing me to do my best just by doing yours.