---
---
---
---
「
"Before she figures out what's wrong
They put another record on."
」
-The Hold Steady
---
---
|Name|
Pandora Hail White

|Age|
21

|Band|
Burning Sunsets, Bassist

|Gender|
Female

|Face Claim|
Christina Grimmie
---
---
「
"She picks it up and she carries the cross.
Heartbreak hurts but you can dance it off."
」
---
---
Favourite...


|Country?|
Romania

|Song?|
Spinners by The Hold Steady

|Movie?|
Fox and the Hound I and II

|Decade of the 1900's?|
70's

|Season?|
Autumn

|Animal?|
Badger

|Color?|
Red

|Celebrity?|
Reba McEntire

|Food?|
French Fries

|Smell?|
Lavender
---
---
「
"She goes out most every night.
She dresses up and she spins around."
」
---
---

|Likes|
| Cherries || All kinds of Music || Her bass || Cereal || Her kitten || Her hair || Intelligent Men || Literature || TV shows like Criminal Minds, Doctor Who and The Big Bang Theory || Disney Movies || Italian food || The color red and all of its shades || Aspiring Musicians || Wisdom || Simulating Conversations || Sleeping in || Rainy Days || Brennon Saunders |

|Dislikes|

| The empty side of her bed || Blood || Hospitals || Early Mornings || Incessant chatter || Lack of devotion || Waiting || Attention Whores || Arguing || Dancing in front of others || Liquid Medicine || Bad Hair Days || Birds || Spicy food || Makeup || Being restricted || Sweltering Hot Weather |

|Secrets|

|| Going Deaf ||
She hasn't told her fellow band members yet but she has been losing her hearing over the past few weeks and she went to the doctor and did a hearing test and it wasn't good. She is going deaf and she's afraid to tell her friends.
---
---
「
"Never let them tie you up. It's a big city, there's a lot of love.
Salted rims and frosted mugs. You gotta get back out there."
」
---
---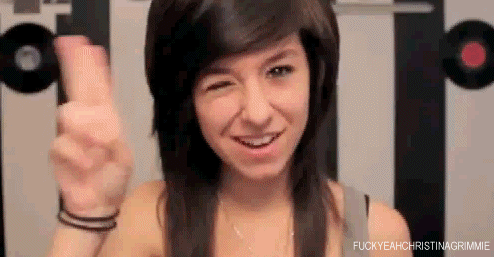 |Personality|

More than anything, Pandora loves the sea, she loves expanses of nothingness and everything at once. All too often prone to pondering paradoxes and complex theories while stretched out on sandy beaches, a girl or boy curled around him while she mumbles about them, she thinks in fractals but couldn't calculate the math behind them if she tried. Everything must fit into everything else in her head, which makes her making connections almost the cornerstone of her every philosophy. This makes her incredibly prone to jumping to conclusions and over thinking, and more often gets her in trouble than helps her cause when it comes to major things.
Easily bored, she loses interest in most things quickly but holds a passion for music above all else and when she sees this in other people it absolutely makes her fall in love with them. Her bass comes everywhere with her, and her music is definitely what will keep her going and keep her rolling out of bed in the morning, that and her band mates. She's hotheaded and defensive about both music and most of her ideals and passions, and with such raw emotions they're easily toyed with.

|History|

Rowan is the eldest child and the only girl of the Harper Family, her mother being Marie Harper and her father is Eric Harper. When Rowan was born, it was a miracle. Marie had been having trouble with fertility and her mother had already had 4 miscarriages before she was born. She was a ray of hope in the family's life. Her Grandpa and Grandma were always there for her, at least until her father and her Grandpa went to join the military. It was lonely around that time but Rowan toughed it out. In third grade, Rowan started exploring the process of music. She bought a bass and played by ear, with no sheet music or anything. Everything was alright and her brother was even born the next year when she was in 4th grade. About 2 years later, when Rowan was 12, her father and grandfather surprised her on her birthday by arriving back from the army. Everything was good for a short amount of time. She slowly turned to her music even more after her grandfather died. She slowly delved into her bass playing and when she turned twenty she joined Burning Sunsets. She made a good history with her fellow band members.
---
---