FC: Dylan O'brien


Speech Color: #00BF00

||

Thought Color: #008040
---
---
Name
Alexander Harper
Age
16
Gender
Male
Sexuality
Homosexual
Fame
Trust fund kid/Inventor of popular social media website
Relationships
Actress: Friends
Male Model: Friends
Pop star: Doesn't know
Rock star: Pretend Boyfriend
---
---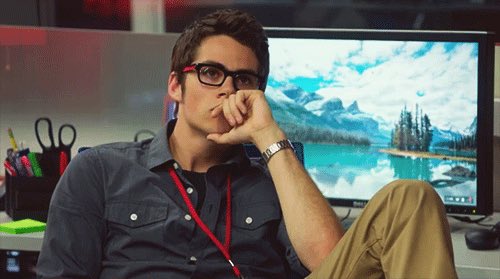 Height
5'11''
Weight
152lbs
Hair Color
Brown
Eye Color
Brown
Alexander's clothing choices generally are rather simple. He likes wearing just a button up shirt and a pair of jeans. Though, since he's not really one to go clothes shopping, he usually pays someone to do it for him, so he ends up with outfits that aren't exactly as simple as he would like. He doesn't mind dressing up in nicer clothes or changing his style every now and then, but he doesn't usually do that too often. He's never seen without his glasses, he doesn't like the feeling of contacts, so he just sticks with the glasses he's had forever. He has more than one pair of glasses, but they're identical. He has a smartwatch that he wears on his wrist, and when he's outside he has a Superman zip-up hoodie that he always wears, no matter how hot it is outside. His skin is actually not incredibly pale, he does spend time outside.
---
---
Likes
Doritos:

"They're my snack of choice."
Cherry Coke:

"It's the only soda I'll drink."
Thunder Storms:

"I love listening to the rain and thunder."
Cheesy Horror Movies:

"I find them funny and ridiculous."
Board Games:

"I find them more intimate than video games."
Dislikes
Loud People:

"How am I supposed to concentrate over the noise?"
Carrots:

"They're gross and you can't tell me otherwise."
Coffee:

"It's too bitter no matter how much sugar is added."
Messy Environments:

"I'm not a neat freak, but I like organization."
Wasting Time:

"If I'm it's not enjoyable then it's a waste of time."
Alexander doesn't like it when people are disrespectful of their surroundings. If there are people studying or look hard a work on something, then it'd disrespectful to be loud and start yelling or playing loud music. He is known for being a little sarcastic and snippy at times, but that's usually to people that kind of deserve that reaction or when he's tired or stressed out. He does often forget that the rest of the world doesn't have the same luxuries as him, that they didn't get to grow up with money to go anywhere in the world whenever they wanted or have the same opportunities that he's had or will have. He also doesn't like feeling alone. He likes the company of others, and when they aren't around, he'll focus all his attention into his work so that the feeling of being alone doesn't sink in.
---
---
As a child, Alexander didn't exactly get a lot of attention from his parents. They were busy and he understood that. His dad had work and when he didn't have work he was asleep from stress or from exhaustion. His mom had a social life that she had to keep up with all the time, so she was out of the house a lot. He was okay with this for the most part, his parents showed up when it was important like for the school plays that his elementary school put together or parent teacher conferences. His dad was the one that recognized Alexander really liked the computer and signed him up for computer classes. They may have not seen a lot of each other, but they were there when it counted, which is what Alexander appreciates the most. Though, that constant feeling of loneliness did get to him and made him extremely uncomfortable.
In about middle school, Alexander had come up with a concept for a new social media website. He didn't exactly know where to start with it, but he thought it could be a fun project. He had told his dad about it and he ended up being able to talk to professionals about the idea. With this, they started working on the website, but it took a while for Alexander to think it was perfect. He used to stay up all night just to work on what he could, and making sure that everything worked just how he wanted them to work. He poured over his work so much that he started to fear he'd become like his dad. He didn't want to focus so much on just his work, he wanted a life too. He wanted that balance that his parents couldn't find. So, for a long while, he put his project on hold. He started seeing more of his friends and deciding that his website didn't need to be completed in a certain time frame. He had all the time in the world.
When it was time to move up to high school, his parents thought it'd be best for him to go to West Palms academy a boarding school. Alexander didn't really see the point and wasn't too happy that most of his friends weren't going to be there, but he didn't really get much of a choice. During his first semester there was when he finally finished off his project and made it live. He had an alright social life, knowing a very popular actress in the school that he had become friends with, so he asked her if she'd start using the website. After that, it seemed like the entire school was using the website, and soon after that it grew more and more popular. With that, Alexander was given more work on his plate. He had to keep updating and fixing his pet project, making sure that the experience was just right for everyone. He started to spend a lot of time working in the computer labs after school, but he also made sure to step away and hang out with his friends.
Now in his Junior year, Alexander is just ready to be done. He knows that he has another year to go, but school was just getting boring. He needed something more exciting to happen in his life. Which was probably why it was so easy for him to accept being the pretend boyfriend of one his classmates.