---
---
"The past is the past. You just have to get over it and move on."
~Never Look Back by The Nearly Deads~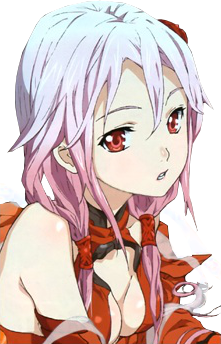 |Kimiko Himura|
|19|
|Female|
|Straight|
|5'0|
|113lb|
|House Sitter/Keeper|
---
|Subjects you excel at|
★ Singing ★
★ Cooking ★
★ Cleaning ★
★ Calligraphy ★

|Likes/Dislikes|

✓ Hard Work
✓ Animals
✓ Dresses
✗ Religion
✗ Children
✗ Dancing
✗ Disorganization

|Fears/Secrets|
☠ Fear of Fire ☠☠ Has Terrible Nightmares Every Time She Sleeps ☠☠ Fears Being Grabbed by Men ☠☠ She Killed Her Foster Parents ☠
---
|How I got here |
Kimiko doesn't remember anything before she was 5 years old. Her first memory is being surrounded by flames, screaming for her parents. After she was rescued she was put into the foster system. Moving from home to home she was abused multiple times, though there were a few nice families, and when she was 16 her, then current, foster father raped her. After the years of mental and physical strain Kimiko finally snapped, killing her foster father before running away.
Once she had run away Kimiko stopped going to school, and started traveling, looking for a place to stay where she couldn't get caught or taken back. After she had run away she started having horrid nightmares about the murder, making it hard for her to sleep. She tried to get little jobs, working as much as possible where they would take her without having to give out her information and stealing when she couldn't get a job. After being on her own for a while and Kimiko finally started to get used to living on her own.
Being on her own Kimiko loved the freedom it gave her, using it as much as she could with her criminal record. One of the first things she did after she ran away was take a self-defense class. Liking the excersise and the way it made her feel safe she took multiple classes over the years and even had someone teach her how to actually fight back in one of the places she stayed. She traveled a lot, always on the run, and tried to have as much fun as possible doing adventurous stuff like skydiving and hang-gliding.
One day as she was traveling by car, one she had stolen, she saw a big mansion up on a hill and stopped. Since it was the middle of the night and she didn't see any lights on she decided to sneak in and see if there was anything worth taking. Climbing in through an open window Kimiko ended up in the kitchen and, seeing the horrid mess she moving stuff around to see if there was anything of value, putting useless dishes in the sink quietly and putting trash into the trash. Finding some silverware that was actually made out of silver she moved to go into the next room and right as she stepped in, the light turned on and she came face to face with the house manager.