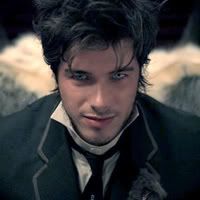 My bite is worse than my bark, believe me.
---
Full Name
Alistair Costello
Nick Names
Ali
Age
20
Role
Bodyguard, ( He more or less works for the king)
Likes
Music
Reading
Going for long walks
Enforcing Rules
Dislikes
Being ignored
People being rude to him
Failing the King
---
Appearance
Eye colour: light Green
Height:6 ft 6 inches
Weight : 154 pounds
Ali's pyhsique is heavily toned, which shows his strength. This is the same for his werewolf form. His hair is a deep brown and it is usually spiked messily as if he had just ran his hand through it when he woke up.
Tattoos\Scars\Piercings
Ali has a large scar of three deep lines across the left side of his chest to his right hip. It appeared the day he became a full werewolf he scratched himself so much during the transformation that the wounds never disappeared like other scars.
Race
Werewolf
Powers\Personality Traits, Ticks
Ali turns into a werewolf whenever he wants to, but more so when he is angry, the wolf is strong and aggressive wanting nothing more than to hurt whoever is around especially if they have broken a rule of the manor. Ali has great control over the wolf since being taught by his parents about control and how to protect himself. He is strong and has enhanced senses so he knows what is going on most of the time.
His wolf like mannerisms often appear when he is in his human form even though the wolf tries to make himself know any way he can.
He growls deeply when threatened.
His head tilts to the side occasionally as if a dog is trying to understand something.
---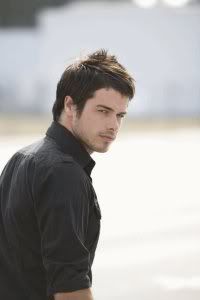 Personality
Ali is quite a gentleman when you first meet him. its if you find him on a bad day or if someone has got on his nerve. He likes to talk to people but doesn't want to get too close too them.
History
Ali was born a werewolf but did not transform until he was 15 years old, the transformation almost killed him but the wolf in him helped him through it and changed him in more ways than one. he became more aggressive and violent but was protective of his family. He came to the Manor when he was around 18 years old but he quickly worked his way to the kings side and keeping all of the other " residents" in line.
---