---
---
███████████████████████████████████████████████████████████████████████
---
---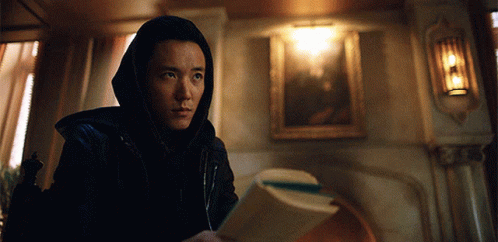 "What is power without knowlege?"
---
---
███████████████████████████████████████████████████████████████████████
---
---
F U L L

X

N A M E
Adrian Avery Vellbrathe

N I C K N A M E (S)
Avery

B I R T H D A Y
January 26th

A G E
17

Y E A R
Seventh

S E X U A L I T Y
Bisexual

E T H N I C I T Y
American

H O M E T O W N
Bronx, New York

H E X


#43246e
---
---
███████████████████████████████████████████████████████████████████████
---
---
P E R S O N A L I T Y
Adrian is the stark contrast to his brother, Kieran. What Kieran lacks in empathy and sympathy for others, Adrian lacks the drive to be openly cruel to others without garnering that ire first. He's patient, often soft spoken and openly kind to anyone he meets. He's patient and understanding of others and is often there to hear their problems. Adrian has an odd sense of humor and tends to know when to cheer others up, seemingly out of nowhere.

While his brother is overly confident and loud mouthed, not afraid of making a quick remark at whoever is deserving of it, Adrian tends to keep his thoughts to himself for the most part, especially with authority figures. He knows when to keep his head down and mouth closed, something Kieran could learn a thing or two about. Whether it's because Adrian is the elder of the two brothers, he has the polar outlook on his parents that his brother does. While Kieran idolizes his parents outlooks on others and beliefs, he's the polar opposite. His parents' long line of Slytherin's who came to be dark wizards and witches after they graduated Hogwarts, who either served Voldemort himself or were some fanatic entirely. Adrian is repulsed by his familie's past ideals and beliefs, blood purists to the highest extent, makes Adrian feel like he has to work over time to clear the family name, which Kieran seems all too happy to continue dragging through the dirt.

If Adrian isn't nose deep in a book or helping others with their work, he's busy having to wrangle up his brother after some hair brained scheme he thought was a good idea. Often having to be the one to bring him back from the edge of disaster, Adrian has always been the older brother to be there for Kieran and he doesn't wish for it to ever end. While he does tire of always having to come to his half brother's aid, Adrian does so out of habit. After it was just the two of them in the orphanage, everything Adrian has done has been for the both of them and no matter what, family will always be the bigger thing for him to strive for. Even if his little brother would end up bringing absolute chaos, Adrian would stand by him to help bring him back, just like he always has.

---
---
███████████████████████████████████████████████████████████████████████
---
---

B L O O D

X

S T A T U S
Pureblood

W A N D
Birch, Unicorn hair, 11", Somewhat Flexible

P A T R O N U S
A moose

H O U S E
Ravenclaw

B O G G A R T
Him stuck in Azkaban

F A M I L I A R
A raven named Cornelius

S P E C I A L I Z E S

X

I N
Ancient runes

F A V O R I T E

X

C L A S S
Ancient runes

T A L E N T S
Magical languages, Multi-languages, Quidditch, spell casting

S T R E N G T H S
Smart, physically, strong, stronger endurance

W E A K N E S S E S
Stuck in his head, quick to action without thinking, reckless

---
---
███████████████████████████████████████████████████████████████████████
---
---