---
---
███████████████████████████████████████████████████████████████████████
---
---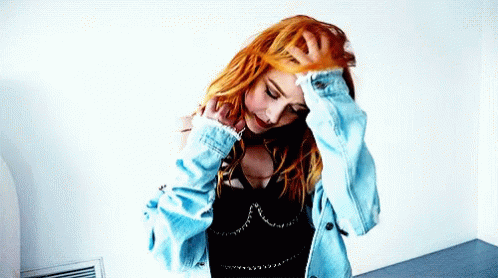 ---
---
███████████████████████████████████████████████████████████████████████
---
---
F U L L

X

N A M E
Cassandra Felicity Lightborn

N I C K N A M E (S)
Cassie or Cass are the most common.

B I R T H D A Y
August 19th

A G E
Seventeen

Y E A R
7th Year.

S E X U A L I T Y
Bisexual.

E T H N I C I T Y
Caucasian.

H O M E T O W N
Peebles, Scotland.

H E X
#b5deda
---
---
███████████████████████████████████████████████████████████████████████
---
---

S T Y L E
Cassie enjoys styling her personal clothes after various tv shows and movies from the 90s. So take Sailor moon outfits or outfits from the movie Clueless for examples. She loves a good high waist skirt or pant paired with a nice blouse. Other style beacons from the 90s and early 00s that Cassie enjoys are things like scrunchies or little hair ties. Sometimes the half-blood will even go for a doll-like look. Very chic and cute are probably the words she would use to describe it. Her hair is traditionally down with slight curling at the ends, but she has been known to put it up from time to time depending on the level of focus she's trying to gain.

Sometimes her motto for styling herself is 'dress to impress' or 'If you don't feel confident, don't wear it.' These mottos have helped her shape her overall appearance since her third year at Hogwarts.

H E I G H T & W E I G H T
5'5" and 117 lbs.

A P P E A R A N C E
Cassandra is a girl who knows she can entice someone with her looks. Sometimes she will joke around and mention she's probably entranced you. All in all she loves to use puppy dog eyes to pout or persuade someone to keep her company with things. Her eyes are a striking green, which tied with her red hair make her an automatic standout in the crowd. This is probably where her whole 'dress to impress' mantra comes in. She noticed early on that people could always point her out in a crowd, and instead of having an 'off day' or a 'homeless chic' day, Cassie decided she would always try to look her best even if she didn't feel it.

She stands at about an average height of five foot five. This is typically where she likes utilizing high waist bottoms to give her the illusion of longer legs. Overall Cassie is quite small in build and it only makes it easier to dress in the clothing items that she wishes to dress in.

Another part of her confidence or self proclaimed confidence comes out in her walk. The half-blood hardly ever glances at her feet as she walks down the halls, she walks with her head held high and can often be seen with a smile on her face.
---
---
███████████████████████████████████████████████████████████████████████
---
---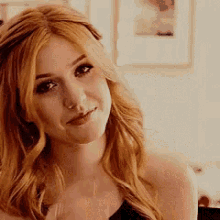 L I K E S
Vintage things are some of Cassie's favourite things. She loves to find old toys from the 90s, or collect records for her record player, she even owns a cassette player because she loves finding old cassette tapes lying around. Cass really enjoys thrift shopping for just about any item and loves to re-purpose things others would throw away as trash. Adventures are something Cassie is always willing to go on, she loves the rush of energy and the newness of all experiences. If you want to go for a car ride, she'll gladly do it. Making detailed reviews this really comes out in her willingness to try everything at least once. She isn't proud of all the things that she has tried, but she does try to write down in a review format on her experience with each thing to provide feedback and thoughts for her friends. Doing the run around with guys or girls. Part of her really enjoys the game of chasing/being chased by someone. Despite how childish it is she really likes a challenge or even when there's growing animosity between people.

D I S L I K E S
Mushrooms and no, not the kind that goes on pizza. She had a really bad trip one summer and hasn't really been keen on using it ever since. Authority for the most part she hates when someone acts like they have control over her and what she does. She respect adult authority, but has a hard time with people the same as her giving it. She doesn't like being that way, but she's not about to change it now. Lavenders have the worst smell to Cassie and she will refuse someone giving her flowers if there are lavenders in it. She believes that they belong in the wild and shouldn't be given in a bouquet or anything. Being alone is one of Cassandra's fears, she can't stand the silence the comes out from being completely by herself, which is probably why she can fill the void with talking all the time. Licorice is something Cass has a deep seeded hate for, she can't stand the texture of the taste, and don't even get her started of chocolate covered licorice.


---
---
███████████████████████████████████████████████████████████████████████
---
---
P E R S O N A L I T Y
Talkative is the nature in which Cassie runs on. It is something that has been embedded into her since she was a toddler. She has loved to fill any void or silence with her voice, whether that means she's talking about pickles or magic spells, really just anything. She has never really been shy and Cass is probably the first to introduce herself to anyone ever. There is no holding back because she's almost like a golden retriever, she just wants to be everyone's friend and can't quite help the nature in which she is.

Cassie is very humorous, whether it's just from the facial expressions she gives off, the stupid things she does or the jokes she makes you can almost always see her laughing or smiling. Cassandra has one of those contagious laughs too, which makes it worse and professors have probably deemed her as the class clown in most of the classes that she doesn't take as seriously. Cass likes to draw on her knowledge to play little jokes here and there on people, which can sometimes get her into trouble, but most of it is harmless.

Despite the fact that she's so friendly and funny with people, she does have a bit of a more serious or 'grown up' side to her which is when she's being flirtatious. Cassandra loves a good game of cat and mouse, or even just the aspect of charming people with compliments or pick up lines. She isn't always trying to get somewhere with someone, but she does believe in spreading love and making people happy, so she's always just been good at flirting with others and making them feel a little special. Cassandra rarely sees people she'd want to be serious with, but maybe those are some issues for another day.

To be Cassie is to have a certain level of confidence. She walks down the halls with her head held high and rarely ever will look down at the floor. It makes it easier to see people and interact with them, but also gives people the idea that she is strong and capable of most things that she puts her mind to. Cassandra is not the smarted person in the bunch, but she can give anyone an answer to anything just for the sake of answering. That doesn't mean her answer is right though, it just may sound like it is. She is good at playing off like she knows what she's talking about, and if you fight her on it she will either laugh or she will be stubborn and defend her point to the end.

this kind of leads to the last point about Cassie which is the fact that she is rather irrational. She doesn't always think things through and can have a matter of circling around for an answer before she gets to a conclusion, her mind doesn't think logically first. There is no point A to point B for her. Which is almost bad because Cassandra can talk herself into almost anything.

---
---
███████████████████████████████████████████████████████████████████████
---
---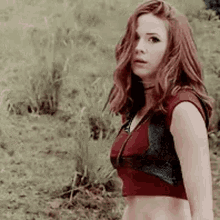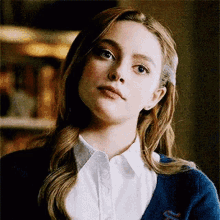 F A M I L Y
The Lightborn's are an interesting sort of family. They are all caring and super supportive to each other, but that doesn't mean that they don't have their own kind of hectic chaos on certain days. Oliver and Delilah are a pair of the most supportive parents out there and they would do anything for their children. They have been married for twenty years now, and they haven't regretted it a single day in their life. The three sisters usually get along, but from time to time you can hear them fighting with one another. The three are very protective of their sisters though, so if you mess with one you end up messing with all of them.


Oliver Lightborn | Father | 43 | Muggle born-Wizard | Famous Author | Alive
Oliver Lightborn is a quirky guy to say the least. He has always been likable despite his awkwardness at times. He made best friends with Lachlan who was a known party guy and extroverted person. Their friendship lasted throughout their days at hogwarts and led to their own kids being super close. Oliver was placed in the Gryffindor house where he played as a chaser on the Gryffindor team. Being a pro player was never his goal, so he ended up doing stuff he really enjoyed such as comic book drawing and writing.

Delilah Lightborn (nee Lockwood) | Mother | 42 | Half-Veela | Editor-in-chief of the Daily Prophet | Alive
Delilah is probably the best kind of mom you want. She is incredibly caring, loving and supportive. She is always there for her kids and will do anything to make them happy again. Delilah went to Beauxbatons when she was younger, but after her time there she ended up finding herself enjoying journalism. She used to enjoy recording music she liked to play and learn. If Delilah had grown up in today's day and age she likely would have had a youtube channel.

Laurel Lightborn | Older Sister | 19 | Quarter Veela | Alive
Laurel is a soft and caring older sister. She loves family and the ability to just sit down and watch family sitcoms. Laurel is very friendly, she made friends easily enough when she could talk herself to doing it. Laurel was almost the best example of child that the Lightborn's could have had. She was calm, got stellar grades, and musically inclined like their mother. Laurel was head girl and resided in Hufflepuff when she was at Hogwarts. Right now she's travelling around a bit trying to figure out what exactly she wants to choose for a profession. At the moment she's feeding dragons for a job, but she'll be onto the next one soon enough.

Iris Lightborn | Younger Sister | 16 | Quarter Veela | Alive
Iris is a spitfire, much like Cassie is. Iris and Cassie are very close in age and just very close in general. The two of them enjoy the company of the other and often act as if they share a brain. Iris just isn't as into sports as Cassie is. Iris used to play on the team as a chaser, but decided quidditch just wasn't the nice that she wanted. Iris is very stubborn and hard to budge at times, but ultimately she enjoys keeping herself busy. Iris is in Gryffindor with Cassie. .




---
---
███████████████████████████████████████████████████████████████████████
---
---

H I S T O R Y
Cassandra Lightborn is the second child of three and was born to live in the shadows of the accomplishments of her parents. Her parents both working up to the positions that they currently hold. Her father being a comic book and book author that's quite well known, she couldn't walk much of anywhere without people realizing who he was and wanting his autograph or asking questions about his next upcoming books. It used to bother Cassie all the time because she never felt she could compare to that or that she wasn't going to get enough of his attention as a kid. As she grew older that changed and she ended up talking to him about it, which they're totally fine on now.

One thing that really shows her fathers love of comic book literature is that he was super into super hero comics and its not surprise as all three of his daughters have a name that takes after someone on the universe.

Walking around with Cassie's mother on the other hand, usually people were afraid to cross her because they feared how she could word and article for the paper, or being the subject of her stories. Her mother never had such intentions, and she actually used to be on television as a news anchor, but it didn't totally pan out the way she wanted it to.

Cassie did grow up with her older sister and she always wanted to copy her and everything that she did. Cassandra has always looked up to Laurel and sought out her advice on things, despite the fact that Cassie tries to act independent. They talk about anything and everything usually, which sucked when Laurel got to go to Hogwarts first and again when she graduated from Hogwarts.

During their Hogwarts days, Cassandra only got closer with Iris rather than Laurel, but the three of them would be seen walking back and forth between the Hufflepuff and Gryffindor tables. They rarely fought and if they did the whole school would have known it.

A more touchy part of Cass' time during Hogwarts is when she ended up dating her father's best friend's son, Wyatt. Wyatt is a Gryffindor along with Cassie as well as they're childhood friends. They started dating when Cassie was thirteen and this went on for two years. Their relationship was usual puppy love stuff you would see between people who thought they were in love. They would hold hands in the hallways and send notes between each other in class. They even sat on the couch together while watching TV. It was honestly one of the more pure moments in her life.

Wyatt eventually moved into that moment when a boy decides its funnier to joke around with your friends than be nice to your girlfriend. So around his friends he would treat her differently and make off handed comments that would strike Cassie in the wrong way. Eventually it was because of Wyatt that she was introduced into the party scene and they went to all sorts of parties together in the summers and at Hogwarts. Wyatt loved the adrenaline rush that was going out and trying new things.

Things only escalated as Wyatt grew more cold and distant. Cassie just wanted to fix things and make him be the same person she was used to knowing, but it was no use. Ultimately the summer leading into their fifth year just after Cassie turned 15, she found Wyatt in the bathroom with the contents of drugs he had used. Cassie feared for his life so she immediately called the ambulance to come get him as well as had to do the hard part of telling his twin brother and parents about what happened. She wanted them to know so he could be safe and hopefully get off of everything he was doing.

When Wyatt woke up he shrugged Cassie off for the rest of the summer, and on the train back to school he exploded at her and broke up with her. Ever since Cassie and Wyatt haven't really spoken and she hasn't been too fond of commitment or being in a relationship, but mostly due to the fact that she's scared of losing people.

---
---
███████████████████████████████████████████████████████████████████████
---
---

B L O O D

X

S T A T U S
Quarter Veela

W A N D
Black Walnut with a unicorn hair core. It is approximately 11 3/4 in size.

P A T R O N U S
Basset Hound.

H O U S E
Gryffindor.

B O G G A R T
Isolation and being alone.

F A M I L I A R
A Bengal cat named Jerry. Cassie has had Jerry since first year and he's been a pain in her butt since.

A N I M A G U S
Fox

S P E C I A L I Z E S

X

I N
Flying as Cassie's ultimate goal is to become a professional Quidditch player.

F A V O R I T E

X

C L A S S
Flying and Divination.

T A L E N T S
Being seeker of the Gryffindor quidditch team. Cassie's mind is very fast and she's constantly scanning for additional movement. Her hyper active mind makes her a good fit for the position. She is also really good at finding good deals at thrift stores and good at seeing potential value in things others see as trash.

S T R E N G T H S
Being there for her friends, having the courage to do things that may not be seen as the best option, and she's quite capable at transfiguration class, despite it not being on of her favourites.

W E A K N E S S E S
Not being able to stop and think clearly before proceeding with things and running her mouth faster than she can learn to stop it. Along with this she can also be rather dramatic and petty at times. Some of this can show up in a bit of jealousy she may posses from time to time as well.

---
---
███████████████████████████████████████████████████████████████████████
---
---