---
---
███████████████████████████████████████████████████████████████████████
---
---
for now I will stay alive.
---
---
███████████████████████████████████████████████████████████████████████
---
---
F U L L

X

N A M E
David Alexei Arthurs

N I C K N A M E (S)
Dave (hates with a passion)

B I R T H D A Y
May 14

A G E
23

P O S I T I O N
History of Magic professor

S E X U A L I T Y
Bisexual

E T H N I C I T Y
50% Russian, 50% English.

H O M E T O W N
Brighton, England

H E X


#ae0000
---
---
███████████████████████████████████████████████████████████████████████
---
---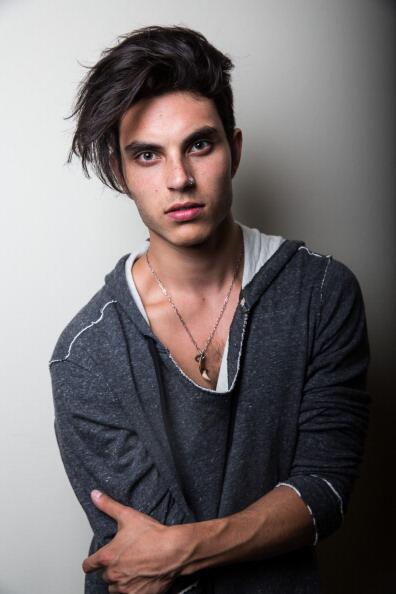 P E R S O N A L I T Y
Even in his Hogwarts days, David had a reputation as a heart-breaker. To be fair, the Veela blood that ran through his veins and his natural good looks meant that he probably would have been breaking hearts without ever really trying. And, well, he was a bit of a playboy too. He knew exactly what to say and how to get to get the target of his affections in the palm of his hand. He could shift personalities with ease depending on who he needed to be and always used that to his advantage. He could just use his natural Veela charm to entrance whoever he wanted- but where's the fun in that?

But a significant portion of the act was just to distract him- and everyone else. David is painfully dyslexic, and struggles with reading and writing. It was so much easier to just enchant the smart, nerdy girl and ask her to help him with his homework in return for a kiss and maybe more instead of actually having to struggle with it. Everyone thought he was just a player and the teachers never noticed how he struggled. He's deeply ashamed of it, but he slipped through the gaps at his Muggle school and magic could only do so much when he finally got to Hogwarts. He's intelligent and can remember things after hearing them a few times, just don't ask him to read or write it.

Nowadays, his playboy reputation has faded into a charmer. He's more confident in who he is, and becoming a teacher has allowed him to do what others couldn't do for him. He takes a special interest in students with learning disabilities and works with them to figure out ways and means of helping them learn. He's managed to convince the staff to allow the use of aids such as Spell Checking Quills in exams for dyslexic students, and he's determined to change things. He managed to get an O in both OWL and NEWT level History of Magic despite the many spelling mistakes, so it was no surprise when he was offered the job after completing a teaching degree in the muggle world.


---
---
███████████████████████████████████████████████████████████████████████
---
---

B L O O D

X

S T A T U S
Halfblood (Muggleborn Father, Veela Mother)

W A N D
Mahogany, dragon heartstring, 12", surprisingly springy

P A T R O N U S
St. Bernard

H O U S E
Gryffindor

B O G G A R T
Large bodies of water

F A M I L I A R
A tortoiseshell cat called Libyi

S P E C I A L I Z E S

X

I N
History of Magic

T A L E N T S
Can make even the most boring of subjects seem interesting and relevant. Animals of all shapes and sizes seem to trust him without question. He was a Beater for Gryffindor and still makes a pretty mean player when he tries. He can memorise anything after hearing it four or five times.

S T R E N G T H S
Teaching, memorising, determined, brave, selfless, charming

W E A K N E S S E S
Reading, spelling, defensive, playboy, insecure, can't swim

H A L F - V E E L A
For the most part, David's wizarding blood overrules his Veela blood. He ages slower than other wizards and is inherently attractive to anyone who's attracted to men in any way. He can supernaturally enchant others, although it requires a conscious effort and is quite draining compared to a Veela's natural enchantment. He cannot, however, shift into the harpy-like state or throw fireballs when he's angry. The Veela temper, however, can be seen when he's frustrated.

---
---
███████████████████████████████████████████████████████████████████████
---
---