---
---
███████████████████████████████████████████████████████████████████████
---
---
[/size]
---
---
███████████████████████████████████████████████████████████████████████
---
---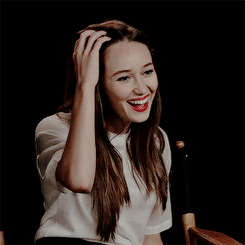 F U L L

X

N A M E
Hazel Wren Novikov

N I C K N A M E (S)
Sherlock or Drew can sometimes be relevant.

B I R T H D A Y
October 2nd.

A G E
17

Y E A R
6th

S E X U A L I T Y
Pansecual

E T H N I C I T Y
Caucasian.

H O M E T O W N
2-10 St.Petersburg, Russia. 10-17 London, England. (More on this in the history.)

H E X
#fd6996.
---
---
███████████████████████████████████████████████████████████████████████
---
---

S T Y L E
Hazel doesn't give much thought to her style outside of classes. She's used to the more professional attire with the skirts, dress pants, and tucked in shirts. Although she does become a bit more casual after class. Usually you can find her in some form of yoga/sweat pant and a hoodie. The pureblood does enjoy dressing up when needed though, whether that be in a dress or matching patterns and solids up with each other, she can do it. She mostly likes anything that is cute and comfortable though.

H E I G H T & W E I G H T
5'5" and 138 lbs.
---
---
███████████████████████████████████████████████████████████████████████
---
---

L I K E S
Challenges are a way that Hazel can prove her intellect or skill level. She loves to be able to accomplish goals and challenges, so don't be surprised if she's competitive. Puzzles are something that the girl could sit there and do for hours. Astronomy and star gazing are some of her favourite extra interesting things. Hazel can be found reading a book of astronomy all the time or laying in the courtyard staring at the constellations. Some of her other likes include but are not limited to bath bombs, picking locks, reading muggle history, pumpkin pie, and rainy weather.

D I S L I K E S
Assumptions are one of her most disliked things, as people get it stuck in her head that all she is, is a book worm or she doesn't like to do 'fun' things. Giving up is something that you will not find Hazel does easily, she doesn't like to just leave things unfinished and will almost always see something through. With that, she also hates failing and it isn't something she makes a habit of. Some of her other dislikes include but are not limited to tuna, sour candy, and the feeling of paper when her fingers are in prune state.


---
---
███████████████████████████████████████████████████████████████████████
---
---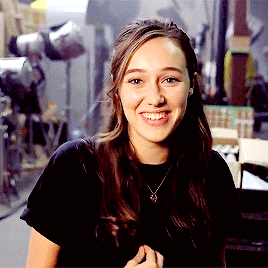 P E R S O N A L I T Y
Hazel is sort of like your typical Ravenclaw, but with just a bit more sparkle or whatever you want to call it. She values a persons wisdom and intelligence above all else. Hazel has been following some of the greatest inventions made by witches and wizards, and loves to just take in the details, which really only further what she would like to do some day.

Besides all the typical things that make her seemingly 'fit' into Ravenclaw, Hazel has a lot of ambition and fights within her personality. She is a believer in everyone's rights first of all and has a keen inkling on never backing down. It is what drives her ambition wild. She always strives to do the next right thing or best thing for her life or go for the impossible goal and if she could utilize a time turner, you bet she would.

She has an outward friendly and calm demeanor, but that is mostly just the basic level of knowing Hazel, outside of that she is actually quite introverted and recharges best when she is by herself or entertaining herself. Hazel can spend hours being creative or making up to-do charts or what have you. She more than often has been busy working on her own novel that she hopes to publish one day. Despite liking to be by herself, she does enjoy the company of other people and conversations that can be had about most things, but she isn't a small talk kind of person.

The pureblood, can be very stubborn though which comes up in her dislikes section. Hazel refuses to give up if she can help it and she will tire herself out to the point of exhaustion just to complete a task, as leaving any kind of task unfinished is bothersome to her. Overall she is just a hardworking individual who has some OCD tendencies. This is why she can be quite blunt and crass in how she delivers news to people.

The girl is actually quite nosy sometimes, she loves a good mystery and is always wanting to solve things. She wants to help people figure out what has gone on in their own lives and what happened. Hazel doesn't know what happened to her own parents and how they died or if they even truly died, but she wants to help others in reaching their goals. She is not above sitting in the library all day to look up answers or to figure out how to sneak into areas that she shouldn't just to retrieve records that may be helpful.

Hazel usually follows the rules, but honestly they're just there for guidence and she could care less about them when push comes to shove. Hazel wants to do what is right and wants to do whatever she can. She knows how to break into places she shouldn't be and she knows how to be sneaky. Often times she can find herself being called Nancy Drew or Sherlock.


---
---
███████████████████████████████████████████████████████████████████████
---
---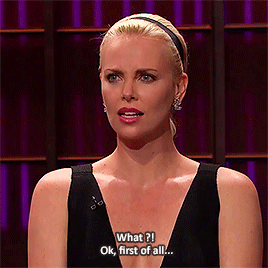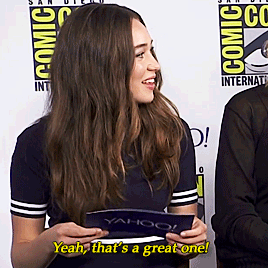 F A M I L Y
Alexei Novikov | Father | 45 | Auror | Wizard | Slytherin | Deceased
Serenity Carlisle | Mother | 43 | Journalist/Monster hunter | Witch | Ravenclaw | Deceased
Dimitri Midnight-Novikov | Uncle | 43 | Healer | Wizard | Hufflepuff | Alive
Dominika Novikov | Aunt | 43 | Healer | Witch | Gryffindor | Alive
Dakota Novikov | Cousin |16 | Student | Witch | Ravenclaw | Alive

---
---
███████████████████████████████████████████████████████████████████████
---
---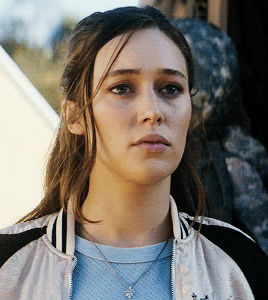 H I S T O R Y
Hazel's family is a little crazy so to speak. Both her mother and father are pureblooded wizards and took what they did at Hogwarts very seriously. They always seemed to be at the top of their class and excelled in extracurriculars.

Alexei, Hazel's father had always prided himself on his work and was gone quite a bit, but so was Serenity, her mother. The pair had a good life of travelling around the country to gain story updates for her work while he did his and vice versa. It was a life filled with their careers and they didn't really see themselves having kids. The pair were never opposed to it of course, just didn't think it was practical given their life situation and the fact that Serenity wasn't very fertile to begin with so going ahead with all of that meant potential heartache and loss.

Eventually though, that's when Hazel happened. She happened when they least expected it and at that point just decided to roll with it, but didn't have their hopes held high. They figured that something would happen like a miscarriage and such on. With that low expectation in mind, they never did get anything ready and there wasn't much of a point where they thought to return to a permanent home.

Right before Hazel was born they just lived in a one bedroom apartment in London. It was in said apartment that Hazel would begin to spend the first year and a half of her life. None of these moments Hazel had memory of, but as her aunt and uncle would explain it to her, they had a nanny come stay with Hazel for a week while they did some stuff for work.

After about two weeks or more it was evident they weren't returning. It was then that Hazel's aunt and uncle would come to grab her and make arrangements for her move to Russia with them.

Her life went on as fairly normal for the most part. She was led to believe for the longest time that her aunt and uncle were her parents. Her uncle was always easy going and good at playing games and making you laugh, while her aunt was more of a stickler for trying to get chores and homework done, but Hazel always admired her.

Luckily it was almost as if she grew up having a sister, because she got to live and spend time with her cousin Dakota. The two of them were really close when they were younger and basically inseparable.

When Hazel and Dakota were getting closer to being of age to go to Hogwarts they made the big move back to London, Hazel could tell back then the kind of stress it seemed to put on her aunt to be around so many people, but she's always appreciated the effort that she gave to giving her and Dakota a good life.

Right before her time at Hogwarts, her aunt and uncle told her the truth about who her parents were, they figured there was a potential for her to figure out the truth the wrong way, and they didn't want to make it seem as though they were lying to Hazel the whole time.

Luckily Hazel and Dakota ended up being sorted into the same house and because of when Hazel's birthday was they got to experience their first day together. Since first year Hazel and Dakota are still relatively close, but not as much as they used to be, but that's always been fine by Hazel.


---
---
███████████████████████████████████████████████████████████████████████
---
---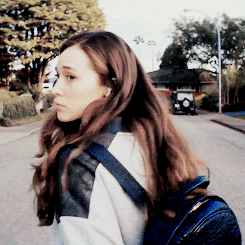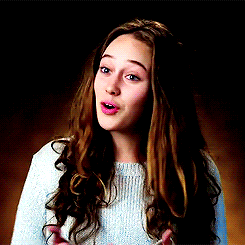 B L O O D

X

S T A T U S
Pure-Blood.

W A N D
Aspen wood, dragon heartstring core, and 10 inches.

P A T R O N U S
Little Owl

H O U S E
Ravenclaw

B O G G A R T
Drowning in a lake.

F A M I L I A R
Teacup pig named Charlotte.

S P E C I A L I Z E S

X

I N
DADA and Charms.

F A V O R I T E

X

C L A S S
Charms and Care of Magical Creatures.

T A L E N T S
Problem solving, quick thinking, and charms.

S T R E N G T H S
Wit, strategic thinking, ambition, and quickness.

W E A K N E S S E S
Physical strength, sugar coating, and potions class.

---
---
███████████████████████████████████████████████████████████████████████
---
---