---
---
███████████████████████████████████████████████████████████████████████
---
---
"Power is power."
---
---
███████████████████████████████████████████████████████████████████████
---
---
F U L L

X

N A M E
Kieran Alexander Vellbrathe

N I C K N A M E (S)
Alex

B I R T H D A Y
March 15th

A G E
15

Y E A R
Fifth

S E X U A L I T Y
Heterosexual

E T H N I C I T Y
American

H O M E T O W N
Bronx, New York

H E X


#45A33B
---
---
███████████████████████████████████████████████████████████████████████
---
---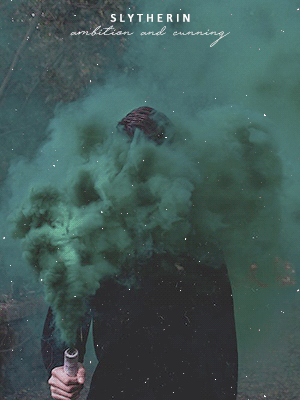 P E R S O N A L I T Y
In simplest terms, Kieran is a self righteous, pompous asshole in the form of a very small child. Kieran, in general, is an arrogant, spiteful bully. His narcissistic nature stems from his being spoiled by his parents throughout his childhood until their untimly deaths. He believs himself superior to most people because of his family's pure-blood lineage as well as great wealth and social standing. He frequently behavs cruelly to Muggle-borns, so-called blood traitors, Gryffindor students, and anyone else who he considers less than himself. For much of his character, he takes after his bigoted father, Luthar Vellbrathe, as a role model, and frequently boasted about his family's influence and wealth. Usually tending to leave out his connection to hsi brother, Adrian, who he considers to be a let down to the family name since he didn't get sorted into Slytherin like the rest of their family had throughout the generations.

Kieran is intelligent, cunning and quick-witted, capable of deducing things and coming up with clever plans based on a small amount of information; his father had expected him to obtain top marks in school after his first year, and showed disappointment that someone from Ravenclaw beat him. His ego is easily bruised by the smallest of things, especially remarks about his small size and lack of intelligence compared to others.

While he is mainly known for his ruthlessness and cruelty towards others, but their is an odd side to him that some could consider kind and softer. Rarely ever do others see this side of Kieran, but the softer, child like side of his comes whenever he's with his familiar, and sometimes his older half brother Adrian. He can be somewhat sarcastic and sassy whenever he's around his brother, often sending off insults and backhanded compliments. He doesn't want to be seen as weak or easily detered from his goals, but he knows eventually all of the facade that he has spent building up over the years could come crashing down. Which is something he cannot afford to happen if he were to ever slip up. When he graduates Hogwarts, he wants to move on to be a scholar, and possibly even a teacher for Defense Against The Dark Arts at Hogwarts, but that's simply a fall back plan from his true goals, which no ones knows just yet.

---
---
███████████████████████████████████████████████████████████████████████
---
---

B L O O D

X

S T A T U S
Pureblood

W A N D
Alder, DragonHeart String, 9", Flexible

P A T R O N U S
A Cobra

H O U S E
Slytherin

B O G G A R T
His own dead body

F A M I L I A R
A small cobra named Phillis

S P E C I A L I Z E S

X

I N
Potions and Divination

F A V O R I T E

X

C L A S S
Divination

T A L E N T S
Spell casting, Dueling, Divination

S T R E N G T H S
Ambitious, Clever, Smart, Calculating

W E A K N E S S E S
Not very physically strong, He's overly short, His anger issues, Abandonment issues

---
---
███████████████████████████████████████████████████████████████████████
---
---