---
---
███████████████████████████████████████████████████████████████████████
---
---
"Almost is not good enough."
---
---
███████████████████████████████████████████████████████████████████████
---
---
F U L L

X

N A M E
Princess Linnea Saga Blomqvist

N I C K N A M E (S)
Linn, Linnie (by her cousins only)

B I R T H D A Y
August 24th

A G E
15

Y E A R
Fifth

S E X U A L I T Y
Demisexual

E T H N I C I T Y
Caucasian

H O M E T O W N
Stockholm, Sweden

H E X
#d5bdae
---
---
███████████████████████████████████████████████████████████████████████
---
---

S T Y L E

fashionable, elegant, feminine.

Both her heritage as well as her part-time modelling career have highly influenced Linnea's sense of fashion. She prefers wearing anything fashionable or elegant. Ranging from A-line to pleat skirts, blouses, yoke or long-sleeved silk dresses and many other feminine articles. She also has a fable for lace. Her preferred footwear are doll shoes and spool heels, sometimes combined with stockings or lacy socks. Occasionally she can be seen wearing more simple attire, such as blue jeans or cardigans and leggings combined with running shoes when she works out. But there's always something that fancies her outfit up, whether it's fitting jewelry or a very fashionable shirt. Linnea can be found dressing in any colour, as she's experienced in that field, but she generally prefers to stay away from anything too flashy. Her nightgowns consist of many different, white and pastel-coloured baby doll dresses.

H E I G H T & W E I G H T
5'1 inches | 97 lbs

A P P E A R A N C E
Linnea has a cute, pretty face adorned with moss green eyes, an average nose and beautiful, plump lips. She mostly puts on a very neutral and composed, sometimes bored expression but her eyes can become very fierce or condescending as well. Her make-up is fairly natural and intended to enhance her already fine features. Smooth foundation and powder, together with a rosy blush, mascara, light eyeshadow and a variety of pink or red, glossy lipstick shades. She has very fair, naturally light skin, and her nails are always well-maintained. Her strawberry blonde hair is wavy and at about armpit length. Mostly she wears it loose with a middle parting, but she may also braid some of her strands for a little extra style or she goes for a braided or soft, curly ponytail. The Swede takes importance on making sure that her hair always smells nice, like roses, cherry blossoms or vanilla for example, but it's never too intense. Her build can be described as rather thin and athletic, as she's been working out from a young age, making her also very flexible and healthy. Overall Linnea was taught to look flawless at all times, but she also likes being that way so you will never see her in bad shape.
---
---
███████████████████████████████████████████████████████████████████████
---
---

L I K E S
gardening | dueling | manicures | winning | being in charge | practicing her skills | her aunt | healthy food | nature | cleanliness | her familiar Eskil | small, beautiful things | earl green and cinnamon apple tea | working out | vanilla hearts and Swedish princess cake (although she mainly eats healthy food, she has a naturally sweet tooth and can even get a little excited about consuming sweets and dessert) | attention | the smell after rain | the crackling feeling in the air during thunderstorms | high quality clothes | comfortable beds




D I S L I K E S
disloyalty | losing | bad hair days | asking for help | imperfection | being treated as an inferior | people who take poor care of plants | being caught gardening | insecurity of any kind | being ignored | revealing of personal life | foul smells | deep sea creatures | boring or lazy days | her cousins | lenghty anecdotes | weakness

---
---
███████████████████████████████████████████████████████████████████████
---
---
P E R S O N A L I T Y

cunning, ambitious, self-centered.

It is quite noticeable that Linnea has a royal heritage. Her manners and discipline are top-notch and she has that special, noble air all around her as soon as she enters the room. She holds her head up high and carries a very big ego with her, therefore it's almost impossible to make her insecure. Born a princess and hailed as a prodigy, she grew up to be narcissistic and confident.

She relentlessly drilled herself toward perfection and settled for nothing less from herself or those who served her. She is very hard-working and spends a big heap of her time practicing her skills to become perfect. If there's just a little thing out of place, it's not good enough.

As a result of her strict, pressuring childhood she may react very sensitively if things don't go her way. Losing a battle or failing at anything she thrived to achieve can put a crack into her normally high confidence. She may then end up raging at herself and everyone around her and if there's been more than one failure she may even experience severe anxiety.

Even though her looks might tell otherwise, she is not an innocent, benevolent princess. She believes that power and domination are the defining traits of strength, and as such would only help others if she thought there was some personal gain at stake. Her entire life has been centered around power and skill and this is why she respects only powerful people. She is obsessed with it and showing any signs of weakness is pathetic in her eyes. The talented witch wants people to admire or even fear her.

Linnea is extremely cunning and clever while always keeping a level head. It's easy for her to manipulate people for her own good. She's excellent at lying and can in return be very secretive. She is deceptive and patient and even a bit cruel, which all show in her combat style as well, and thus making her rather deadly.

All this focus on power, perfectionism and personal gain has made her quite emotionally detached. The only way to be strong, which is the most important thing in the world to her, is to be ruthless. It's easy to function in school or on the battlefield but she has difficulties to participate in social activities. As a result of her sequestered life of royalty, she had developed a considerable amount of social ineptitude. What she has in power she lacks in empathy and moral.

Her humor can be quite sarcastic and although she has antisocial tendencies, knows how to deal with people. You could say that she would almost be able to turn someone against their whole house.

Other traits of her are being resourceful, tenacious and loyal. Traitors are the worst in her eyes and loyalty has always been at the top of her priorities, taken after her father. However gaining her loyalty is quite hard, as it's not easy to gain her respect and appreciation if you're weak or if she only views you as a tool for her own good. But if she chooses you to be worthy then she will stand up for you in any situation (as long as it doesn't go against her own goals).

Despite her ruthless, deceptive nature there are some gentle traits in Linnea too. Although she doesn't like to admit it, she has a big passion for taking care of plants. She will happily water them and remove their old, dead leaves, sometimes even humming a sweet tune while doing so. There is also her familiar Eskil, her best and most loyal friend who she has had a close bond with for years.

She is actually able to be very supportive to people who she trusts and might even make an effort to cheer them up, although she may be a bit awkward when doing so. All of this is only thanks to her aunt. She also has another cute, little quirk. She will occasionally get excited by simple, little things. It might be a very delicious candy, an unusually beautiful flower or just a great day where she beat multiple people in a duel. She may then smile or giggle to herself lightly, but tries very hard not to show anyone.

---
---
███████████████████████████████████████████████████████████████████████
---
---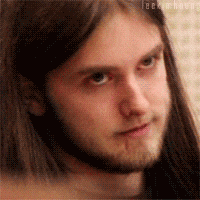 F A M I L Y
Prince Mikael Alexander Blomqvist | Father | Alive | 36 | Wizard
Mikael is the brother of the current Swedish King. Having no other children, he always thrived to have a perfect daughter in every way and better than his brother's kids. He sees his daughter as a tool for his own gains: to overthrow his brother together with her one day and put himself on the throne. He only finds worth in Linnea's expressions of power, cunning and loyalty. She got positive feedback primarly from her father, showing immense talent and skill in magic and her ruthlessness. This is how she developed her ego. She's a prodigous, perfect child in his eyes. Weakness gets punishment and respect comes wholly from power. Asserting your authority comes through fear and power. Mikael didn't have time for immaturity or for her to be a young girl. She is his tool to aquire even more power. In his youth he went to Hogwarts as well and was sorted into Slytherin. He became known as an incredibly powerful duellist and strategist and after his graduation he went back to Stockholm to proceed with his royal duties and to scheme his plans.

Amélie Blomqvist | Mother | Alive | 34 | Witch
She is the parent who never gave Linnea much praise, aside from a few remarks on her beauty. Overall she never took much interest in her daugther as she was too focused on her own set of goals: becoming an actress.
Linnea never knew why her mother didn't give her as much praise as her father and eventually decided not to care about her because she was neglected by her. Amélie, being born in France, went to the Beauxbatons Academy.

Odette Ryning | Aunt | Alive | 32 | Witch
Odette is Amélie's sister and moved with her to Sweden to marry a baron but eventually became widowed. Linn's aunt was some sort of rescue parent for her. While her father always pushed her to her limits and didn't have time for love or empathy and was heavily neglected by her mother, Odette was there to teach the girl a different side of life. She would take Linn out into the gardens whenever she was with her and taught her that not everything is only about combat and exceeding in one's skills. Although the princess was always more influenced by her father's ideals and educational methods, her aunt is the reason why she is not only a cold and ruthless witch and still has got some humanity left in her. It made Linnea even a little sad when she had to leave Sweden to go to Hogwarts and thus leaving her aunt behind but she always knew that this was her duty.

Prince Johan Daniel Blomqvist | Cousin | Alive | 17 | Wizard
Johan is the heir of the Swedish throne. He has two twin sisters, Julia and Sofia. He can generally be described as calm and kind but a little bit weird from time to time as he's not the best at socialising. He was sorted into Hufflepuff two years before Linnea came to Hogwarts. Despite their age difference, Linnea clearly has the upper hand when it comes both to physical and mental power between them. She is always friendly to him but knows that he has self-esteem issues and can easily take advantage of that. All of her friendliness and pretending to be a good cousin is only a façade since she knows that she is meant to overthrow him one day.

Princess Julia Blomqvist | Cousin | Alive | 16 | Witch
Julia and Linn don't have much of a relationship. They don't like each other and Julia is a little bit suspicious of why Linn is so nice to her brother all the time. She's in her 6th year in Ravenclaw.

Princess Sofia Blomqvist | Cousin | Alive | 16 | Witch
Sofia likes "Linnie". She has always admired her beauty and even worships her a bit for all of her talents, which feeds Linnea's ego. They've actually spent some time together ever since they were young and still do so Linnea wants to make sure that she stays loyal to her. Like her sister, Sofia is a Ravenclaw in her 6th year in Hogwarts.

---
---
███████████████████████████████████████████████████████████████████████
---
---

H I S T O R Y
Linnea grew up in Drottningholm Palace, the castle of the Swedish royal family. Ever since she was born, her father's main goal was for her to become powerful enough to one day overthrow the current King's family– thus making him the new King. She was basically introduced to magic as soon as she was born and combined with a natural talent she was able to use simple magic already at the age of four. Her father ordered some of the best wizards and witches from all across the country to tutor his daughter. She was not only excellent in magic, strategy and politics but also excelled in acrobatics and modelling. She was perfect in every way in her father's eyes however the constant pressure to strive for more and more power has made her a cunning, calculating and manipulative girl who lacks a sense of empathy and trust. She has already been able to deceive her cousins many times and had to be nothing less than perfect in her father's eyes just to earn any affection from him. She is a prodigy and practiced hard, so at eight years of age she was able to cast more difficult spells like Confringo. Even the King himself stated that Linnea is more talented and skilled than his own children. A few years after she was already quite proficient at casting non-verbal spells.

Linnea's mother rarily spent time with her. It is rumored that she never wanted her daughter and sees her more like a curse than a blessing. The girl wanted her mother's attention but got told off and pushed away at every moment which led to her being taken care of by the maids, her teachers and her aunt mostly. Even though she's always had a tight schedule she was also allowed to have some free time. Sometimes the other royal children played with her in the gardens. Once she was invited to a snowball fight and got very confused when she was told that it works like a point system and that you don't fight until someone falls unconscious.

There is a darker part to the royal family too. Linn's father is gifted in the Dark Arts and taught his daughter in the matter, away from everyone's eyes. Linnea protruded in them as well but her father made her swear not to use forbidden spells at any time, only when he'd allow her. It became clear quickly that Linnea had no sense of right and wrong, however she is smart. While she knows how to act in public and is aware of the depths of human emotions and psychology, she herself has only ever been taught to exploit others for her own gain which resulted in her lack of empathy and moral.

On her 10th birthday she was gifted a red fox cub named Eskil. Although at first not quite knowing what to do with him they eventually became close friends and have gone through thick and thin ever since. While Eskil is mostly out roaming the grounds and doing mischief, he loves to roll up next to Linnea and be petted by her.

Linnea was eventually sent to Hogwarts, just like her cousins, as it is one of the most famous and successful school for witches and wizards. Her aunt specifically hoped that the school would help Linnea to get on the right path and maybe make some real friends. She was sorted into Slytherin - the Sorting Hat making a comment about her cunning, ambitious and resourceful nature. Linnea is sometimes surrounded by a few fans of her modelling career, as well as her royal status and although she doesn't call them her friends, she does love the attention and it's safe to say that she has some good connections through them at school.

When she had her first Herbology class it became clear that she has a passion for taking care of plants. It's the only thing, other than casting powerful spells, that really caught her interest. She doesn't know why but she loves to make flowers bloom or repot a young Whomping Willow. Only her Herbology teacher knows about this, as she doesn't wish for anyone else to find out about her secret interest as it could make her appear "weak"or "silly".

Her other favorite activity at Hogwarts has of course become duelling, as she has always been incredibly powerful. She is able to cast spells which even Seventh graders have trouble with and she's also excellent at Legilimency and Occlumency.

In her fourth year she and two girls from Potions class were on their way back from Hogsmeade and got harassed by a group of men. The girls tried to tell them off but the offendors became aggressive and were about to attack them. Linnea however was quick to react and single-handedly beat them with ease.

Sometimes when she's out taking care of plants she thinks about her aunt and remembers the many nice moments they shared together. But this train of thought does not go on for long as her purpose and motivation is still to be an incredibly powerful witch, strive for perfection and do anything to achieve her goals. Or more so, her father's.

---
---
███████████████████████████████████████████████████████████████████████
---
---

B L O O D

X

S T A T U S
Pureblood

W A N D
Spruce | Huldra hair | 9¾ inches | Stiff

Wood: Spruce wands require firm hands and bold spell-casters. They don't function well in fumbling hands and are therefore very fitting for Linnea's confident grip and high level skills. They are said to be intensely loyal to their owners and capable of producing particularly flamboyant and dramatic effects.

Core: Huldra hair, more commonly found in Scandinavia, is quite similar to Veela hair. It is more poweful in its properties though and can produce dark magic and protective charms very well, depending on the owner's willpower.

Flexibility: Linn's wand is stiff which implies her straight, set goals that she wants to achieve at all costs as well as her tenaciousness while doing so.


P A T R O N U S
Blackbird

H O U S E
Slytherin

B O G G A R T
Being a failure

A M O R T E N T I A
European white water lily, red roses and marzipan

F A M I L I A R
A red fox named Eskil

S P E C I A L I Z E S

X

I N
Dueling and Legilimency

F A V O R I T E

X

C L A S S
Herbology

T A L E N T S
Magic | manipulating people | trilingual (Swedish, English, French) | Legilimency/Occlumency | modelling | strategical thinking

S T R E N G T H S
athletic | patient | calculating | ambitious | clever | level-headed | loyal | resourceful | can have a gentle and protective side

W E A K N E S S E S
lack of empathy | lack of morality | antisocial | dishonest | manipulative | secretive | self-centered | prone to anxiety | will only respect powerful people | exploits people for her own benefit

M A G I C
Linnea frequently uses any beauty-related spells for fixing her hair or make-up. She also uses magic to keep her environment clean, tend to her plants and basically anything to make life more easy.

C O M B A T
The way she duels and fights is very calculated and mostly defensive. She focuses her attention on studying her enemies' weak points and wearing them down before she strikes. However her mode can quickly become aggressive and then she's able to use extremely powerful spells very skillfully. She is very agile and quick in her movements as well as in her casting. One of her favorite spells is the lightning spell. She loves the power behind it and likes to practice it frequently. She never uses any dark or forbidden spells, as she knows better. That doesn't mean however she isn't able to cast them, both mentally and physically.

---
---
███████████████████████████████████████████████████████████████████████
---
---