---
---
███████████████████████████████████████████████████████████████████████
---
---
"Even in the darkness, there is light." -Albus Dumbledore
---
---
███████████████████████████████████████████████████████████████████████
---
---
F U L L

X

N A M E
Markus Liles Joseph Vasco

N I C K N A M E (S)
Josie, Mark, Sonic | Shadowfaux, old codename w/ Erin and Lucian

B I R T H D A Y
Unknown

A G E
Unknown | Looks 27

P O S I T I O N
Flying

S E X U A L I T Y
Homoromantic | Asexual

E T H N I C I T Y
Half-Veela

H O M E T O W N
London, England

H E X


#800000
---
---
███████████████████████████████████████████████████████████████████████
---
---
P E R S O N A L I T Y
Regardless of his rather scruffy looks, he is rather intelligent and inquisitive. Sometimes the most simple things fascinate him and hold his curiosity for long periods of time, even with his otherwise short attention span and a strong case of OCD and ADHD. He is usually always putting things back into their normal spot where he last remembers placing them, and if he cannot remember where he last put a certain item, he will in fact, re-trace his steps until he finds what he's looking for.

While he isn't the smartest professor out there, he does have the best and safety of the students in mind, regardless if his actions and how he goes about helping others isn't the best or safest option. He normally acts in the moment and doesn't always think things before he acts, which normally causes mayhem and chaos in his efforts to do good, which has gotten him into too many sticky situations in his younger years when he was a student at Hogwarts. As well as his in the spur of the moment actions, he is rather bull-headed and quick-witted in his actions if he is currently trying to help some out, usually insulting the other person to get them into a blind fury as well as help the person get out of the situation by causing them to forget about the lesser person and focus on someone of their own size.

But in the many cases that he had done just that. He had been known to cause more bad that good, causing innocent people to be in danger as well as almost killed, in most cases. Which has caused the people to favor him less than the others of his "kind" as they call it. But since his after Hogwarts, and he turned to professional Quidditch for a few years, he managed to straighten out of most of his old ways and turn a new leaf. He's still the same reckless man he used to be, but he has a better, work orientated head on his shoulders. Markus will happily spark up a conversation with his students and happily entertain whatever question they may have for him, as he is known for his time in Quidditch before it came to an end due to an accident. One, his body hasn't fully healed from yet, even with magic and potions, he still has a love for flying and sports and happily cheers in the stands for the Quidditch teams.


---
---
███████████████████████████████████████████████████████████████████████
---
---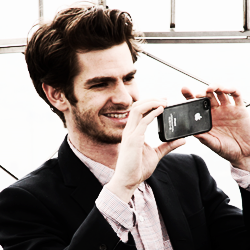 B L O O D

X

S T A T U S
Pureblood/Veela blood

W A N D
Cyprus, Phoenix feather, 10", stiff

P A T R O N U S
A moose

H O U S E
Gryffindor

B O G G A R T
His parents deaths

F A M I L I A R
A fox named Tashi

S P E C I A L I Z E S

X

I N
Flying

F A V O R I T E

X

C L A S S
Flying

T A L E N T S
Spell casting, Dueling, Flying

S T R E N G T H S
Flying, Quidditch, Teaching, Spell Casting, Dueling, Loyal, Protective, Energetic, Friendly

W E A K N E S S E S
Reckless, Careless, Spontanius, Short tempered, Loner

---
---
███████████████████████████████████████████████████████████████████████
---
---