---
---
███████████████████████████████████████████████████████████████████████
---
---
Mnemosyne

x

Serenadale

"If you aren't your authentic self, then you're nothing but a coward" - Mnemosyne

Nageki no Oto [Recollections of the past]
Replicare [Reoccurring nightmares]
Titanium [Unshakable]
---
---
███████████████████████████████████████████████████████████████████████
---
---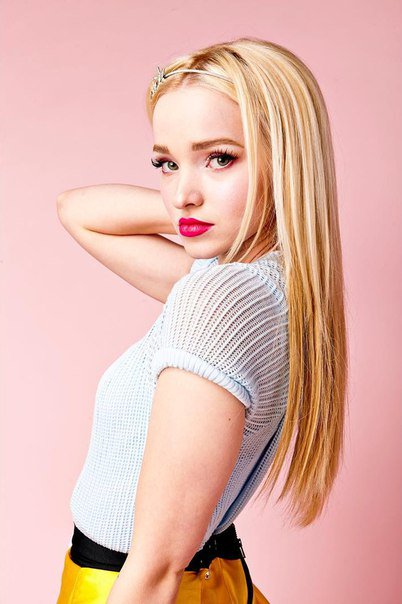 x
x
x
x
x
x
x
x
x
F U L L

xx

N A M E

xxx

Mnemosyne Serendale



N I C K N A M E S

xxx

Nemo



A G E

xxx

18



H O U S E

xxx

Gryffindor



G E N D E R

xxx

Female



B L O O D

xx

xxx

Pureblood



E T H N I C I T Y

xxx

Caucasian



S E X U A L I T Y

xxx

Asexual - Panromantic



Y E A R

xxx

Seventh



H E X

xxx

Darksalmon
---
---
███████████████████████████████████████████████████████████████████████
---
---
x
x
x
x
x
x
x
x
x
H E I G H T

xxx

5'7



W E I G H T

xxx

110



E Y E

xx

C O L O R
xxx
Green
H A I R
xx
C O L O R
xxx
Platinum Blonde
O V E R A L L
xx
A P P E A R A N C E
xxx
Mnemosyne appears like an intense and intimidating individual most of the time. Her default expression is something of boredom or annoyance, unless she's laughing. She has long platinum blonde hair, and is very fair skinned, though naturally beautiful, often wears makeup. Her style generally varies, but she dresses very feminine or very bold most of the time.
---
---
███████████████████████████████████████████████████████████████████████
---
---
x
x
x
x
x
x
x
x
x
x
x
x
x
x
x
P E R S O N A L I T Y

xxx

Mnemosyne, at her core is a very tender hearted person. That isn't so say however, that she is a push over, or weak minded in any way. She is in fact, quite the opposite. She is very strong willed, resilient, and has a very strong sense of self. You will never find her blindly following any one person, or any particular ideals, as she is a free thinker, and not afraid to stand by her values. She is very down to earth, and highly introspective, knowing and accepting her strengths and weaknesses, and unlike many people, does not pretend to be anything that she truly isn't. She in fact, has no respect for people that behave that way. She is very genuine and appreciates the same, never conforming to anyone. On the other hand, Mnemosyne is also very sarcastic, and the type to poke fun at her closest of friends, within reason of course. To those closest to her, she is usually very playful, but she sometimes has a dry sense of humor, or deadpan humor, that can go over people's heads. She's also been told more than a few times that she's a bit of a ball buster, and takes a bit too much pleasure in putting people in their place.

Though she doesn't have many friends, Mnemosyne is very protective of those she cares about. She is a very compassionate person, and she admires those who are also kind and compassionate as well. It is generally easy for people to open up to her, especially since she is an open book herself. She's very raw in her delivery, and straight forward. She can come across as rude or blunt, and she is aware, but generally doesn't care about how people perceive her. She is usually a great listener, but generally only if she likes or respects the person. Otherwise, she is rather inattentive, and her mind will generally wander. Mnemosyne is generally perceived however, as rude, reserved, stuck up, hostile, and aggressive. This can be because she is very selectively of her company, and generally is more of one to speak whenever she either likes you and wants to know about you, or actually has something significant to say. She is also aggressive, though generally in a defensive manner, as she will always stand up for those that seem as though they need it. She hates when people are picked on, or there is wrong doing around her, that no one is doing anything about. She can go from sweet to toxic towards anyone that seems as though they are in fact, not worthy of her kindness.

Mnemosyne is also very loyal and honest to a fault. She doesn't like to lie to people, and loathes when it's done to her, and she will know. Mnemosyne has always been able to read people really well, and has also had a knack for figuring people out, much to their dismay. She tends to see through people's bullshit, and is the first to call it out, to their faces. She is also highly intuitive, but tends to rely more on logic and reason when it comes to making decisions. Due to past events, she is a little jaded, although somehow has remained a realist through it all. This isn't always appreciated by her company, especially optimistic people, that choose to live with their head in the clouds, and hate to have their bubble busted. Mnemosyne also has a blatant disregard for what is appropriate in a conversation, in terms of what should not be said, she also is not one for formalities.

Though she tends not to seem it, she can be highly competitive, albeit a bit selectively. She generally doesn't communicate verbally, or non verbally that she is, but if you know her well enough, you'll pick up on it. She has a tendency to like being underestimated, and loves to be the underdog, or perceived as such. In her studies, she is a little bit lazy, and though she has perfect grades, it's hard to tell whether or not it is from having a photographic memory, or from actual study. She generally excels most at whatever she is genuinely interested in. She is however, always capable if she applies herself, and is very adaptable, and generally can teach herself anything, though she is a quick study in general.
---
---
███████████████████████████████████████████████████████████████████████
---
---
x
x
x
x
x
x
x
x
x
x
L I K E S

xxx



* Technology, gaming
* Animals, nature, scenery, wildlife
* Poetry, writing, reading, photography, music
* The ocean, snow, the cold, night time, water, swimming
* Interesting people, learning new things, the unknown
* Fitness, training
* Fencing, sword fighting, fighting, dueling
* Charms, care of magical creatures, d.a.d.a
* Creating defensive charms
* Playing musical instruments, singing, orchestra
* Muggles, the muggle world

Mnemosyne has always been a gamer at heart, always leaning more towards the muggle world. She makes a living gaming competitively, being a part of esports, and streaming. I addition to competitive gaming, she grew up loving to sing, and started taking classical singing lessons as a child, she now does that on the side, and has released several classical albums. She however, never was into performing live, and made the conscious decision to let everything remain digital. She also loves audio engineering, which was something she picked up having to work with her own music, and tends to make friends sing for her, so she can mix them for fun. Photography and modeling are also interests of hers, especially portrait photography, but photography is something she does not get to do too much of. She also loves magical creatures, and tends to try and tame everything with a heartbeat when in the wizarding world. Creatures generally take to her very well, unless they have a darker nature naturally. Because she's secretly competitive, she loves dueling, however she generally doesn't actively seek it out. She is also a fan of fencing, and sometimes joins tournaments in the muggle world, to date she has won two. Martial arts for exercise is also something she thoroughly enjoys, as well as random craft sprees, and divination.



D I S L I K E S

xxx



* Authority figures, self proclaimed anything
* Dishonesty, ignorance, rudeness, closed mindedness, show-offs, try-hards, self absorbed people
* Being useless, having nothing to do
* Bullies, people who take advantage of others
* Cowardice
* Overly flirtatious people, fake people
* The rules about magic
* Pampered individuals, spoiled brats
* Parties
* Pure bloods who hate 'muggles' (which is most)
* Having nightmares




S T R E N G T H S

xxx

Mnemosyne's ability to think for herself, see the bigger picture, and think objectively makes her a good addition to any group of people, or a good choice as a leader, or assistant of one. She's very good under pressure, and her natural instinct is generally to protect those around her. She has a photographic memory, which she generally abuses in studies, and is intelligent, how much so is up to debate, as most people believe her to simply abuse the gift she's been given. Mnemosyne is also highly creative, and a very out of the box thinker, capable of thinking of elaborate ideas, and she is always open to trying new things. She can be very unconventional, and embraces being different. Mnemosyne is also a very talented fencer, as well as a capable hand to hand combat fighter, simply due to a love of martial arts.



F L A W S

xxx

Mnemosyne can be a control freak, especially when she knows she is the best at something among her company, she is also very stubborn, and sometimes is so insistent on doing the right thing, that it becomes a detriment to her own health. She has also gone to great lengths to prove a point, and can stress herself out to the point of anxiety attacks.



S E C R E T S

xxx

The rumors of her killing her parents, are in fact true. How it happened, is what people get wrong.



F E A R S

xxx

Mnemosyne has always been a bit of a longer, so one of her fears is dying alone, as well as finding people that she eventually holds dear to her, and hurting them, or them leaving her. She is also afraid of not living up to her potential, and being refused opportunities because of her past.
---
---
███████████████████████████████████████████████████████████████████████
---
---
x
x
x
x
x
x
x
x
x
x
W A N D

xxx

Thestral tail hair, rowan.



P A T R O N U S

xxx

Thestral



B R O O M

xxx

Firebolt



F A M I L I A R

xxx

A phoenix, named Remi.



B O G G A R T

xxx

Herself, surrounded by dead loved ones.



A M O R T E N T I A

xxx

HERE



F A V O R I T E

xX

S U B J E C T

xxx

Defense against the dark arts and care of magical creatures.



F A V O R I T E

xX

P R O F E S S O R

xxx

HERE



T A L E N T S

xxx

Charms; especially defensive ones, curses, hexes, non verbal/wandless magic, transfiguration, parseltonge.


W E A K N E S S E S

Potions, arithmacy. Stubborn, doesn't always follow orders, can over commit, anxiety attacks, self sacrificing.
---
---
███████████████████████████████████████████████████████████████████████
---
---
x
x
x
x
x
x
x
x
x
x
x
x
x
x
x
x
x
H I S T O R Y

xxx

Mnemosyne is rather notorious for being the witch who killed her family at a young age. While only a few people know the exact details, it is in fact the truth. Mnemosyne was born a pure blood, into a family without the typical values of such. Though different from most, her mother and father were both accomplished wizards that were renowned in the wizarding world for their accomplishments and contributions in their jobs. Her mother was an auror while her father worked for the ministry of magic. Though previously an auror himself, after she was born he desired a change of pace and a job which no longer put his life in danger. Neither of her parents were able to spend too much time with her, however they always made an effort to do so. A single child, she spent most of her time to herself buried in books when she was young. Oddly enough her abilities manifested at a really young age, which was about six. Because she was unable to start Hogwarts, she was given the opportunity to come to work with her mother and father to observe them. While strange to most, she found it very enjoyable, though at that young age for the reason of just being around her parents. It was this however, that gave her a lot of the knowledge that she has today.

Not having many friends her age, she started to forge friendships with those older than her, which she learned a lot from growing up. Till this day Mnemosyne cannot recall an actual childhood friend that she had, however she would trade the other friendships for the friends in which she desired at that time. One day while home with her parents, they were attacked by a large group of dementors which seemed to be somehow aiding several dark wizards, also present at the time. Though her mother and father had told Mnemosyne to hide and told her not to come out until it was safe, she snuck out of the house onto what was the battlefield with her parents and the dark wizards in which attacked them. The last thing she saw were several cloaked figures leaving the scene, as the dementors headed towards her mother and father whom both lay injured. Unable to defend himself, a dementor easily sucked the soul of her father - his body laying stone cold on the ground. After watching this happen Mnemosyne screamed in horror, running to her mother to defend her. Her mother quickly threw her aside, and cast her patronous in order to defend them both, but it was of no use, due to the numbers which surrounded her. As she looked at her father and back at her mother, Mnemosyne found herself crawling to the wand still in her father's hand, which she pried out of it, and then running towards her mother which impulsively she would be the first child to successfully cast the killing curse on. Immediately after, she would use it on her father, who lay there only breathing, but as a shell of himself.

Everything after that moment, faded to black. Mnemosyne till this day has no recollection of what happened at that time, although she thinks about it often. After the death of her parents, she was forced to be adopted by a muggle family, after being deemed unfit to be put in jail. Her muggle family was very different, as they were large in numbers and often spent a lot of time together. They became aware of Mnemosyne being a wizard really early after the adoption, but were very accepting of it. Mnemosyne took up a lot of hobbies such as playing musical instruments, singing, and due to an incident involving a silbing; hacking. Mnemosyne was extremely talented always being the top student in orchestra and choir. All of her grades in muggle school were perfect, always being on the honor roll which then got her to skip a grade. It was then she became able to attend wizarding school, which she had been excited to do ever since she knew what it was. From her first year all the way to her sixth year, she had perfect marks. She was the start student in all of her classes, and was picked to be a prefect although that was something she loathed to do. Despite her good grades, Mnemosyne was often found getting into trouble, or causing issues among the students due to her inability to not 'do the right thing' when it came to other people. It was often an issue of someone being bullied, in which she would not tolerate.

In school she didn't have many friends, people were either afraid of her, or disliked her without even meeting her. This was typical, and something she didn't really think too much about as it didn't bother her. Loving competition, she would often duel with other wizards, and was known for her long time winning streak of duels. Sometime in her second year of school, she heard news that her mother was in a car accident, and was in emergency care. However, she never did get to see her mother, as she had died the day after. It had been such a de ja vu moment, and though she wished that she could run away from it all, she made herself stay strong both for her father and her deceased blood parents. She had worked twice as hard at her studies from then on, cramming every bit of knowledge necessary for her to succeed.



F A M I L Y

xxx

Mother

Jennifer

Slytherin, Pureblood. Her mother is considered a highly renowned and respected Slytherin witch. She's well known for her utilization of dark magic, and has been known, only by some, to be more of a dark witch. She however, now works in the ministry of magic. She has a terrible relationship with her mother, and her mother considers her to be an embarrassment, and an abomination.

Father

Cal

Slytherin, Pureblood. Cal, like her mother, is a highly talented wizard, whose abilities, like her own, were strong since a young age. He was originally one of the Slytherin head boys, and works as a cursebreaker. Originally, he was an aurour, although for more of his own purposes. Her relationship with her father is quite toxic, and he has disowned her as a child, considering her to not have lived up to expectations.

Sister

Sarah

Slytherin, Pureblood. Sarah is everything that her parents could have wanted, she excels in all areas, and is praised by her parents for her skill with dark magic, as well as her ability to defend against it. She is also an academic, that is always the head of her classes, and seeks to follow in her mother's foot steps. Mnemosyne generally stays clear of Sarah, as she believes her to be a dark witch in the making.
---
---
███████████████████████████████████████████████████████████████████████
---
---
H E X C O D E

xxx

Darksalmon
R O L E P L A Y E R

xxx

Temperance
F A C E C L A I M

xxx

Cameron Dove