---
---
███████████████████████████████████████████████████████████████████████
---
---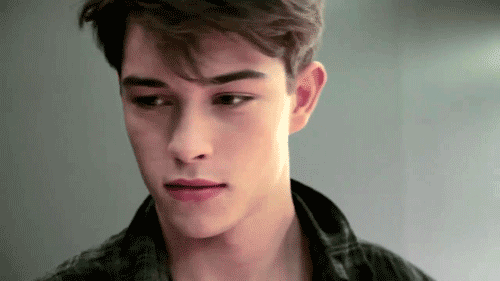 ---
---
███████████████████████████████████████████████████████████████████████
---
---
F U L L

X

N A M E
Orion Abernathy

N I C K N A M E (S)
Ri, Calderon

B I R T H D A Y
January 2

A G E
18

Y E A R
Seventh Year

S E X U A L I T Y
Bisexual

E T H N I C I T Y
White English

H O M E T O W N
Cambridge, England

H E X


#693535
---
---
███████████████████████████████████████████████████████████████████████
---
---

S T Y L E
Orion is the type of person that makes even the same old Hogwarts uniform look a little more classy. Sleeves rolled up and a slightly askew tie is stylishly undone as opposed to messy. Even in his pyjamas, even at his least glamorous, he looks put together. But his family is the type of family that doesn't dress down. He's pretty much always in a button down and slacks at the least, layering it with a jumper or jacket when it's cold or simply rolling the sleeves up when it's warm. It's gotten to the point where he feels uncomfortable in even a t-shirt. He's got no tattoos or piercings, his family deeming both unsavoury.

H E I G H T & W E I G H T
6'0", 155lb

A P P E A R A N C E
Orion is, undeniably, attractive. With a jaw that could cut glass and big dark eyes, he's a natural charmer. Everything about him is frustratingly effortless- that easy, charming smile, dark, soft brown hair that always falls just right, long dark lashes that frame those eyes perfectly for seduction... His whole body is scar free, unmarked by everything but a small birthmark on the right side of his right thigh.
---
---
███████████████████████████████████████████████████████████████████████
---
---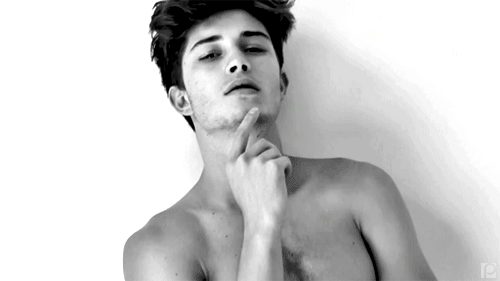 P E R S O N A L I T Y
Orion is far from the most popular of Gryffindors. Arrogant, stubborn, entitled, he seems to represent all the negative traits associated with the house, and very few of the good. He believes Gryffindor to be the superior house by far. He's a constant source of frustration to the teachers, because he excels in the classes he deems interesting and relevant, and slacks off in the ones he doesn't. And despite apparently not caring about those classes, he passes them easily. He's a master Dueller and seems to have mastered non-verbal magic already.

The Abernathy dynasty is an old and proud family, and Orion is a pillar of that family. He's the oldest son and heir, the son with a special gift, the son chosen for great things. Hearing that from the moment you were old enough to understand what it meant tends to have an effect on a kid, and Orion is no different. It's no wonder he's so arrogant, really, being built up for greatness from the moment he showed the first signs of being a little bit different. It's also a lot of pressure too. He feels he doesn't have any other option other than greatness- and his family wants him to believe that. Orion has been blinded by his family and his arrogance and he can't see when he's being manipulated. And even if he ever began to suspect that, the message is clear. Family comes first. No matter what.

Orion's never really had anyone to tell him no, to tell him the truth, or to tell him that he doesn't have to be great. He's never had a friend that his family hadn't chosen specifically for him. If his arrogance doesn't keep people at arm's length from him, the fact that he doesn't know how to be a good friend does. For years, he's been surrounded by people clamoring for greatness, who want to be associated with him. The only people that are anything like friends to him are the people who tell him how he'll achieve greatness, who are working within the school for that greatness, even if it seems... well, wrong. His family has zero morals and Orion is no different, but there's a nagging feeling telling him that something is wrong.

The ironic thing is, Orion would probably be less insufferable if he had a decent group of friends around him who would call him out on his behaviour and who could balance his family's negative messaging. But it's that behaviour that pushes everyone away and leads him to a vicious cycle. He believes himself to just be better than them. Really, he was the perfect candidate to tempt towards the Dark Arts. He's got delusions of grandeur, a lack of a support system to tell him no, a family that already had blood supremacist leanings, a hell of a lot of talent, and a complete lack of awareness with regards to his own manipulation. His "friends" have continued to do what his family has been doing his whole life and he's completely unaware that he's being used.

---
---
███████████████████████████████████████████████████████████████████████
---
---

H I S T O R Y
Orion's family is an old pureblood family, the type that can trace their roots back for generations. His family comes from a variety of houses, but Gryffindor and Slytherins have always been the most prevalent houses. Both of Orion's parents were Gryffindor and expected that their son would end up in the same house. He was their only child and their golden boy, and they raised him to know he would inherit their greatness. And then his retrocognition became evident at the age of seven, and they believed it was a sign that he was destined for greatness. His grandparents also saw his ability as a tool. They began using it, using it to enforce their blood supremacist views. Orion's parents didn't totally agree with this but didn't dare argue with them. They echoed the message that his ability showed he was meant for greatness, even after an accidental touch of an artifact at a museum terrified and traumatized him.

By the time Orion's Hogwarts letter came, he was brainwashed into believing that purebloods were superior and that he was going to be something great, something memorable. They had brainwashed him into believing lies about his own family and Orion never had any reason to question it. If he's insufferable now, he was even more so then. He was the worst type of Gryffindor, arrogant, proud, and entitled. He drove away anyone who had potential to be a "real" friend and ended up with a group of friends who ended up being little better than his family.

But against the odds, he somehow managed with one or two genuine friends. Most of them started out as hookups, nothing more, and yet Orion found an actual friendship brewing. The casual hookups and friends-with-benefits seemed to be the only relationships that seemed to challenge him, challenge what he knew. For six years, he's followed his family and their plans without question, believing everything he was told. But now, something in his head is beginning to question that. He's beginning to wonder if what he's been told is true- and what that means for him and his "destiny".

---
---
███████████████████████████████████████████████████████████████████████
---
---

B L O O D

X

S T A T U S
Pureblood

W A N D
Elm, Phoenix feather, 10.5", unyielding

P A T R O N U S
Leopard

H O U S E
Gryffindor

B O G G A R T
Himself, bloodied and in a Muggle military uniform like he saw when he touched the helmet

F A M I L I A R
A white Persian cat named Merlin

S P E C I A L I Z E S

X

I N
Duelling

F A V O R I T E

X

C L A S S
Defense Against The Dark Arts

R E T R O C O G N I T I O N
Nobody knows why Ri has this "gift" or where it came from, but it's made him the pride of his family. Touching an object can bring back memories of its history, ranging from just the emotions associated with it to vivid flashbacks that make him feel like he's there. The intensity depends on the emotion associated with the memory and the strength of the memory itself. Touching a helmet from WWII gave him the most vivid flashbacks he's ever had, and the fear and the anxiety associated with that persisted for days after. Visions often leave him with headaches and exhaust him..

---
---
███████████████████████████████████████████████████████████████████████
---
---