---
---
███████████████████████████████████████████████████████████████████████
---
---
---
---
███████████████████████████████████████████████████████████████████████
---
---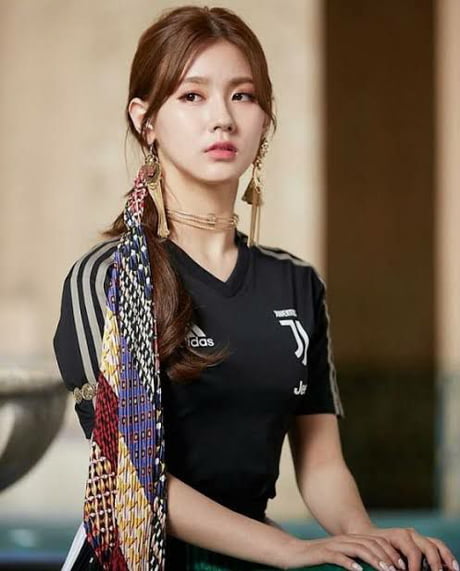 F U L L

X

N A M E
Ryou, Seong-Min Haneul

N I C K N A M E (S)


"Most my friends just call me Seong, or Min Min... Something akin to that."



B I R T H D A Y
15th of August

A G E
17

Y E A R
Seventh year?

S E X U A L I T Y


"Quite honestly, I'll play my hand as dealt"



E T H N I C I T Y
Asian

H O M E T O W N
Busan, South Korea

H E X
#EE82EE

H E I G H T & W E I G H T
163cm || ~5'4" || 55 Kg || ~121lbs
---
---
███████████████████████████████████████████████████████████████████████
---
---

L I K E S
The Ocean, to which she seeks to protect | Aquatic Sports | Mythology | Books in general, as they don't complain | Most forms of Music, she's not too keen on certain EDM | Astronomy | Most sweets | Biology, especially of the marine variety. | Dolphins, as their intellect is quite intriguing | Generally most animals for that matter | Maps, a fun read | Folklore | Sea Monsters | Reptiles of most forms, as she seems to understand them. | Swimming | Organization, She might have some OCD | Taekwondo, something her father figure taught her, and she practices in secret | Stargazing | Drama TV shows | Spicy and hot foods | Snacks | Being around others, Have you ever grown up by yourself? | Cooking for others | Watching autumn leaves fall.

D I S L I K E S
Hot climates | Horror movies | The even thought of Centipedes | Disorganization,

"I swear to God...."

| Cherries | Being a Muggle in a magical world | Lateness | The Dogma of Blood Purity, Please... Don't get her started... | The scent of Ginger, she's fine with the taste, but doesn't like the scent much | Those who wish to harm the oceans | Wearing glasses, they just get in the way | Spirits and Ghosts, it's from the tales her mother gave her | Luck-based games | Astrology, she finds most of that to be a bunch of lies | Being without technology | Being underestimated | The French Language, Mostly due to her inability to learn it. | Thunderstorms, She believes it's the Earth's cries, thanks mom. | Snails and Slugs in general | Being left out | Being the last to learn something.

---
---
███████████████████████████████████████████████████████████████████████
---
---

P E R S O N A L I T Y


Quick Witted

|

Serene

|

Compassionate

|

Reticent

|

Compassionate

|

Dependable


Seong-Min tends to remain to herself, allowing people to approach her first, before engaging in a conversation. While not shy, it's simply her own safety net, Preventing her from the possible train wreck of a conversation she could make, as she's not always the best for some conversations. That being said, when she's with people she's familair with, her charming and bright personality comes to fruition, paired with her sharp intellect, and calmed head. Remaining calm is something Seong-Min tries her best to appear, subduing her panic and fear into the deepest parts of her mind, letting nobody see it. That's not to say she will not panic, or show her fear, as it's only human to do so, it is more she wishes to suppress it from her mind to keep a level head and rationality, as if she can feel those slip from her grasp, is when her true panic sets in.

As mature as she seems, Seong-Min is still a young adult, and can easily act her age when with her circle of friends, having fun and looking less like the restrained wallflower and more to the blooming flower she is. Her restraint is due to the influence of her Birth mother, whom Seong-Min has a healty(ish) relationship with, despite the expectations her mother had placed on her precious daughter throughout Seong-Min's childhood. While her mother never controlled nor abused her, the expectations she was given beg small, and grew into the expectations they are now, with the pressure placed on Seong-Min, she subdued her own feelings to help deal with these pressures. Failure to her is a grave sin, and as such, she does everything in her power to ensure her success, at any cost.

Even if that means shattering her own mental barriers, and showing the demons within. Inside Seong-Min, is a roaring fire, ever growing, ever consuming. In the most positive light, it's her fearless passion for her work, in it's deepest negatives, it's her rage. A driving force to her goals, her mind seldom reaches this part, out of self preservation, letting her temper get the best of her often leads to nearly every bridge Seong-Min has built to be burned to an ugly black, as she will cast aside her friends, and do what she can to excel past any boundaries put up.

Q U I R K S
Seong-Min has a few little quirks of her own, starting off she is naturally ambidextrous, though prefers her left hand in most tasks, this being an attempt to imitate her mother of sorts. It's rare she's found without her silver rose ring on her right ring finger at almost all times. Notably, she is an absolutely horrible driver (If you value your life, do not let her drive.) Often seen, despite Seong-Min not admitting to it, is how often she has what one could guess are full on conversations with her beloved Cat, whom does answer back with his own voice. And finally, she is quite the pen collector, preferring to buy several pens she finds adorable, which she may or may not use within this lifetime.

---
---
███████████████████████████████████████████████████████████████████████
---
---

F A M I L Y
Ryou Seo-Yun -- Mother, 41, Tech company CEO
Relationship: Seong-Min and Seo-Yun are as close as a parent and child can be, as Seo-Yun supports her daughter's ambitions, whilist keeping her diligent in her work, preparing the young Seong-Min for the hardships that may lie ahead.


"Mom.... You could at least smile...."



Ryou Iseul -- Birth Mother, 40, History Teacher
Relationship: Seong-Min and Iseul are just as close as Seo-Yun and her are. Iseul took a bit stricter tone when it came to Seong-Min's studies, especially that of history and mythology, she wants her daughter to understand the world in her own way, not how someone tells her.


"Why do you look so disappointed...?"



Makki -- Cat of hers, 6, Turkish Angora
Relationship: These two are nearly inseparable.

Yeong Ji-Won, Personal butler (And Father Figure), 50s?, Bodyguard and caretaker.
Relationship: Nicknamed Mr. Yeong, Seong-Min is extremely close to him, as he tends to be the father figure in her life. He knows just about every secret of hers, along with every subtle tick and notion Seong-Min has. Fiercely protective of Seong-Min, he often never strays too far from her side, should something go awry and she would need assistance. As far as Seong-Min is aware, he served in a special forces group of some kind before retiring and being hired by her mother.

---
---
███████████████████████████████████████████████████████████████████████
---
---

H I S T O R Y
To be Written....

---
---
███████████████████████████████████████████████████████████████████████
---
---

B L O O D

X

S T A T U S


"Um... AB Positive? Not sure what you mean by that..."


She has a different blood, with no magic blood, she cannot cast spells, however, there's a hint of ancient dragon in her.

W A N D
None.

P A T R O N U S
None.

H O U S E
Ravenclaw (Transfer student from Normal schooling)

B O G G A R T
Her own Failure, the Dragon of the West sea.

F A M I L I A R
No Familiar. But her cat Makki came with

S P E C I A L I Z E S

X

I N
Do Martial Arts count?

F A V O R I T E

X

C L A S S
Mainly Biology and Zoology

T A L E N T S
Multilingual, Biology (Especially in the Marine variety), playing the Cello

S T R E N G T H S
Studying, gathering herbs, Quick Thinker, Calm under pressure, Musically inclined, She's dangerous when punching people.

W E A K N E S S E S
No magic whatsoever, her reservation leads to trouble, Allergic to nuts, Overthinking things is common.

---
---
███████████████████████████████████████████████████████████████████████
---
---