---
---
███████████████████████████████████████████████████████████████████████
---
---
"One of the deep secrets in life is that all that is really worth doing is what we do for others."


---
---
███████████████████████████████████████████████████████████████████████
---
---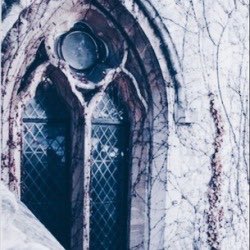 F U L L

X

N A M E
Theodore Benjamin Lewis Karrow

N I C K N A M E (S)
Theo, Teddy

B I R T H D A Y
December 19th

A G E
17

Y E A R
Seventh

S E X U A L I T Y
Bisexual | Unknown preference

E T H N I C I T Y
Caucasian

H O M E T O W N
Nuremberg, Germany, Birth-eight years old | London England 8-17

H E X


#5c7eb5
---
---
███████████████████████████████████████████████████████████████████████
---
---
P E R S O N A L I T Y
Theodore is an introverted, socially awkward person who holds in a lot of anger, mainly towards the society that he is unable to participate in due to his social skills, or lack thereof due to his condition. He suffers from anxiety, which makes it difficult for him to participate in social situations and any real friendships or relationships, except for the close bond he has with his cousins. But, because of this anxiety, he is unable to bring himself to attend any social gatherings or celebrations, or even simply going out with friends, much to their dismay and annoyance at times. Despite this, he will at times try to overcome his fear and go out with friends, when he isn't in classes or studying. As a common sign of his anxiety and comfortability, Theo is rarely seen not wearing a black, leather jacket which may be his personal uniform for the world and a comfort blanket of sorts.

Although he tries to ensure that he is fine and doesn't need any help, Theo had agreed to receive mandated therapy to help him deal with his anxiety and past traumas, as well as his emotional issues and anger management. Though he tells Sabrena, his therapist, that he is taking his medication, there are moments when he questions whether his perceptions are accurate and even working. He self-medicates with recreational drugs such as marijuana to help settle his mind when he really needs it. But as time has gone on, it's slowly proven to not work or help with anything, and he is starting to seek out help with his past addictions as he obviously can't have any drugs in his system, and as such he stays away from them as much as he can, but sometimes the temptation is too strong.

Outside of his awkwardness and social anxiety, he has working relationships with some peers, his closest friend in recent years being his cousins. But as time has gone on, Sebrena had encouraged him to connect with other people, but his anxiety generally prevents him from being comfortable in social situations. He is essentially an atom bomb waiting to go off, and no one would be prepared for whenever that small bomb goes off.

One last thing to note about him, is that he can never maintain direct eye-contact with someone for prolonged periods of time. Any and all eye-contact is almost always avoided by him, as if he almost feels threatened or that he'll be in trouble if he is caught looking at someone. He essentially has the general mindset and actions of a child, but with the intellect and knowledge of an absolute genius, having people often question if the immaturity is simply an act, or if there is something really wrong with him. Whether or not that part is true remains to be seen, but someone cannot deny that there is something off about him, not many knowing where to put their finger on it. But the only person that really knows and understands him, sometimes even better than himself is his cousin Scatlet. She's his rock and he doesn't know what he'd do without her. He knows she'll be graduating Hogwarts soon, and is regretting the day he has to say goodbye to her.

---
---
███████████████████████████████████████████████████████████████████████
---
---
F A M I L Y
Elizabeth Karrow | Aunt | 38 | Witch | Healer | Alive |

To say that these two were close would be putting it lightly. After the passing of his parents, his aunt and uncle took him in and raised him as their own ever since. While Theo isn't good with words or people, Elizabeth knows that her nephew is thankful for looking after him and taking care of him when they easily could have left him to the orphanage. She's proud of him for landing in Ravenclaw as she knew he was genius even at a young age and has easily been one of his higher supporters he has.

Elijah Karrow | Uncle | 37 | Wizard | Auror | Alive |

While these two did tend to butt heads, mainly as Elijah didn't exactly understand Theodore for the longest time, he eventually came around and has been there for Theo for more than one occasion. Often fighting off his nephew's bullies or tormentors in his younger years all because he was different. Elijah didn't care, all he wanted was his kids, whether his biological children or not, to be happy. He was proud of Theo when he was sorted into Ravenclaw and has even helped gift him books while out on his travels due to his job.

Aaron Karrow | Cousin | 18 | Wizard | Slytherin | Alive |

These two weren't particularly close, and due to them being in different houses it made sense that they wouldn't spend much time together. Aaron always thought of Theodore as the dork of Ravenclaw, but also the genius that Aaron could never be. Which caused some slight jealousy to brew, but over all, if anyone messes with Theodore, Aaron is one of the first people to arrive and come to his defense. Nothing means more to Aaron than family and he cares about Theo, even if he has a harsh way of showing it.

Scarlet Karrow | Cousin | 18 | Witch | Slytherin | Alive |

Scarlet has always had a soft spot for Theo ever since he came to live with them. She was in her first year when Theodore came to Hogwarts and was happy to see him being sorted into Ravenclaw. He was an absolute genius and she was excited to see him excel with others like him. While she knows one day she will have to say goodbye to him when she graduates, she cherishes every moment they share together. She's always happy to see him cheering in the stands for her as she's one of Slytherin's Chasers for her last year there.

---
---
███████████████████████████████████████████████████████████████████████
---
---

B L O O D

X

S T A T U S
Pure Blood

W A N D
Black oak, 9", rather flexible

P A T R O N U S
Thestral

H O U S E
Ravenclaw

B O G G A R T
His parents bodies

F A M I L I A R
A black cat named Lucy

S P E C I A L I Z E S

X

I N
Ancient Magical Languages, Runes, Astrology, and History of Magic

F A V O R I T E

X

C L A S S
Astrology, and History of Magic

T A L E N T S
| His intelligence, with his IQ being incredibly and abnormally high being at 187 he is able to read at least 20,000 words per minute and has an eidetic memory and as such he can remember anything he's seen in his life even if it was only ever once | Having such a high IQ and such a unique ability with memory | Knows both German and English, as well as multiple ancient magical languages |

S T R E N G T H S
| Reading, it isn't such a surprise that his real strength lies in his pure brainpower and ability to read, often to the annoyance of others | His ability to connect with people that are like him, socially awkward and not having the ability to properly talk to people whether by traditional verbal means or not | The fact that he is willing to do anything to make sure others are safe and looked after, even if his physical strength is far less compared to others in his department |

W E A K N E S S E S
| As someone with his condition, he suffers from social awkwardness and understanding of most social cues and interactions, often being the one to listen than talk | Being a technophobe, meaning he doesn't like using technology unless he absolutely has to, often being seen with a pen and paper or case file in hand compared to the others who may use their phones or tablets | He is an immense germaphobe, always seen wearing gloves and sometimes even a breathing mask when on a crime scene, he doesn't like getting his hands dirty unless he needs to | His physical strength and endurance is incredibly limited, including asthma and poor stamina, simply getting in due to his intellect and determination | While he isn't the best in combat or altercations, his main purpose is brains and memory | While he is a pure blood, he isn't the best spell caster or duelest |

---
---
███████████████████████████████████████████████████████████████████████
---
---