---
---
███████████████████████████████████████████████████████████████████████
---
---
"If there's something you want, take it."
---
---
███████████████████████████████████████████████████████████████████████
---
---
F U L L

X

N A M E
Victoria Grace Jamison

N I C K N A M E (S)
"That bitch" (most people), Icky Vicky (Cas, for obvious reasons)

B I R T H D A Y
December 18th

A G E
18

Y E A R
Seventh

S E X U A L I T Y
Homosexual

E T H N I C I T Y
Caucasian

H O M E T O W N
Manchester, England

H E X


#662678
---
---
███████████████████████████████████████████████████████████████████████
---
---
P E R S O N A L I T Y
Victoria is a noticeable presence in Hogwarts. She is kind and gentle with those that she sees fit, wherein other areas she can tend to come off as snob-ish, bitter and angry at anyone and everyone she comes across. But on the same hand, she comes across as someone that has had everything handed to her on a silver plater as she is the daughter of very well known wizard and witch in the wizarding world. Two parents that both work for the Ministry as Aurors, as their parents had done before them.

Whether it's for good or not, no one is exactly sure, but her name is thrown about the halls of Hogwarts among the students and staff. Mostly rumors (of the not so good kind). Many people have never gotten close enough with her to know how she truly is, which may surprise most when they find she is nothing like her parents and simply wants nothing to do with them, except for maybe her large inheritance from them one day, as well as their estate.

Down to her very core, she is arrogant, selfish, and manipulative. She'll do whatever she has to do to get what she wants, even if it is doing some less than favorable acts. She's grown up having everything given to her on a platter, and when she doesn't get what she wants, well...She'll get it, even if it's by force. She's known to be a heart breaker around the old halls of Hogwarts, especially after her last relationship with the Captain of the Hufflepuff Quidditch team ended after a bad breakup. That, seemingly had no affect on Victoria, but can't exactly be said for the other one involved.

---
---
███████████████████████████████████████████████████████████████████████
---
---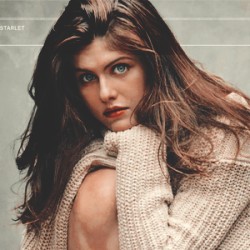 B L O O D

X

S T A T U S
Pureblood

W A N D
Cyprus, Unicorn Hair, 10", semi-bendy

P A T R O N U S
A Doe

H O U S E
Ravenclaw

B O G G A R T
Herself, aged and withered beyond her years

F A M I L I A R
Ruby, her Siamese cat

S P E C I A L I Z E S

X

I N
Charms, Potions, Quidditch

F A V O R I T E

X

C L A S S
Charms, Flying, and potions

T A L E N T S
Quidditch, spell casting, flying, bilingual

S T R E N G T H S
Flying, spell casting, dueling, intelligent, using her looks to get what she wants, charasmatic, outgoing

W E A K N E S S E S
Vain, self absorbed, arrogant, doesn't fully think things through, reckless, selfish


---
---
███████████████████████████████████████████████████████████████████████
---
---