---
---
███████████████████████████████████████████████████████████████████████
---
---
i don't need anyone
x
i just need everyone
clementine
- halsey |
fire that burns
- circa waves
---
---
███████████████████████████████████████████████████████████████████████
---
---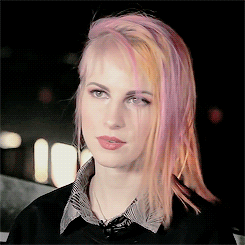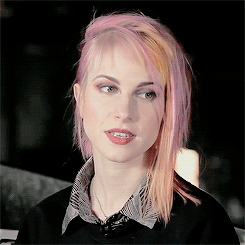 F U L L

X

N A M E
Willow Bella Laroche.

N I C K N A M E (S)
Wills (her brothers only).

B I R T H D A Y
December 24

A G E
18

Y E A R
7th

S E X U A L I T Y
Bisexual

E T H N I C I T Y
50% French, 50% English

H O M E T O W N
Manchester, England

H E X


#696966

.
---
---
███████████████████████████████████████████████████████████████████████
---
---

S T Y L E
There are two sides to Willow's style. There's the side of her that dyed her hair half bright pink and half bright orange, the side of her that embraces bright, loud colours. This side of her isn't afraid to show off her figure or to show some skin, isn't afraid to wear patterns of all kinds, isn't afraid to risk looking a little weird if it makes her feel good. As time goes on, this side of her is finally starting to show through more and more.

And then there's the side of her that is what the world sees most of the time. Day to day, Willow tends to dress in more of a tomboy fashion, with oversized jumpers, t-shirts, and jackets forming the cornerstone of her wardrobe. She usually pairs them with button downs, skinny jeans, and a trusty pair of combat boots, the sleeves pulled down over her hands. More and more, she's finding ways to incorporate little bits of her personality in, but she finds that dressing as she does helps her blend into the background a little- despite her bright hair.

H E I G H T & W E I G H T
5'2, 95lb

A P P E A R A N C E
Willow was almost deliberately chosen for her role because of how harmless she looks. She's small in every sense, looking far from the threat she actually became. Throw in a pair of big brown eyes and a slightly goofy smile, and nobody would ever look twice at Willow or consider her a threat. Naturally, her hair is blonde, but she's been dying it since she was about 14. She's got a fair share of scars following duelling practice, most of which she doesn't even remember getting. She's got two helix piercings in her left year, and only one tattoo which was a birthday present from Alder.
---
---
███████████████████████████████████████████████████████████████████████
---
---
P E R S O N A L I T Y
It seems that everyone has heard the name Willow Laroche. Her name is whispered in the bathrooms, in the library, in classrooms, seemingly always in connection to the Dark Arts. Everyone seems to have a slightly different story. Some say she's a vampire. Others say she was on the run from Aurors. No matter who you ask, they'll all say the same thing. There's something dark about Willow Laroche.

Which is, in reality, a harsh rumour to have going around about you since you were sixteen. Everyone seems to know the rumours, and yet only a handful of people know Willow herself. They might say that there could be some truth to the rumours. There's an edge to Willow, something dark hidden in those big brown eyes. Can anyone really be that good at duelling? Those who call themselves her friends like to remind them that she had two older brothers who were both renowned for duelling too, and that she probably had plenty of practice growing up. But even they can't be sure. Willow changes the subject every time anyone mentions her disappearance, even those closest to her.

She knows that if people knew the real reason she disappeared, everyone would view her differently. Her name always comes up in conjunction to the Dark Arts, and that isn't so far from the truth. But in reality, Willow has been running from the Dark Arts since she was sixteen. The reason she's such an incredible dueller is because she was being trained to duel from the moment her magic appeared. The fact that there's some truth in the rumours is actually a source of comfort to Willow, because people are wary of her. She prefers people to keep her at arm's length, because then they won't be hurt if they find out the truth. They'll just nod and say that they knew the rumours were right. So she keeps everyone at arm's length, she leans into her strange and mysterious reputation, and she lets people believe the rumours. She's prone to sarcasm and to making sly comments under her breath, just loud enough to be heard by those next to her. She'd rather throw an insult than answer a difficult question, and she's found herself in detention several times for nearly starting a fight in class. (And actually starting a fight once.)

Those who, against all the odds, manage to get past her walls, discover somebody who's just trying to find her way in the world and hope that she doesn't hurt anyone along the way. Her sarcasm and sly comments turn into a dry, witty sense of humour. She's fiercely and intensely loyal, and will take the role of leader or follower as required. She'll fight or jinx anyone who attempts to hurt the people close to her, even quicker than she'll do so to anyone who tries to hurt her. She wants to be seen and understood so badly, but she's not sure that's possible right now.

---
---
███████████████████████████████████████████████████████████████████████
---
---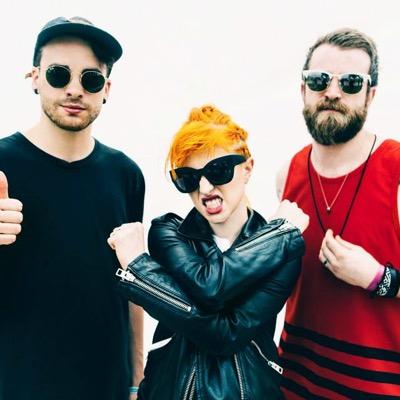 F A M I L Y
Willow believes her parents to still be alive but underground, hiding from the New Order. Unbeknownst to her, they were discovered and killed only a few months ago. She's been living with her brothers, Alder and Rowan, for the past two years, as both have connections to Aurors. Alder is three years older than her and only really applied for a job with the Ministry to pay the bills, and is finding that people seem to expect him to be much more dedicated than he actually is. Rowan is six years older than her and recently left the country to teach at Beauxbatons as their Duelling and Charms professor, and is currently dating the Defence Against the Dark Arts teacher there.

---
---
███████████████████████████████████████████████████████████████████████
---
---

H I S T O R Y
Willow's mother may have taken an entirely different path had she not met Pierre Laroche. Meeting a wonderful, kind, gentle man who seemed to be the opposite of her family began to change her world view. Her father never liked Pierre, but he doted too much on his youngest daughter to say anything. Willow's mother thought that she may have been able to get out sooner, but she found herself being sucked in by her older siblings. Pierre came with her, willing to do just about anything for his wife. And once they had kids, it seemed like it was going to be harder than ever to get out. But while things weren't ideal, they said, they could be worse.

And then, when Willow was five, things changed. Suddenly, the Laroches were being taken more seriously. They started training the kids in duelling, even though they were still children. All three Laroche siblings showed promise, but Willow excelled. She picked up curses and jinxes of all kinds with ease. They assigned her a dedicated tutor, somebody that was one of their best. She was duelling and holding her own against adults by the time she was twelve, which was also when she began being trained in the unforgivable curses.

That was the point at which her parents realised they needed to get out. Willow was changing, beginning to become too like the dark people around her, and they realised their kids were in danger. But getting out was harder than they expected. Willow was fifteen by the time they managed to escape. They managed to disappear practically off of the face of the earth, but her parents didn't feel safe sending Willow back to Hogwarts, afraid that she would be targeted there if they sent her alone. It took almost eight months before her parents felt safe sending her back, when they were confident it was safe and that their tracks had been well covered, and McGonagall had assured them that she would be safe. In order to protect their kids, they stayed underground and on the run. Alder and Rowan's lives were able to return to normal as they were seen as low risk targets. Once they had established themselves and were confident they could protect Willow, she began spending holidays with them instead of in Hogwarts. But Willow still hears the whispers of her name in the corridors and wonders how long it is before those whispers reach the wrong ears.

---
---
███████████████████████████████████████████████████████████████████████
---
---

B L O O D

X

S T A T U S
Pureblood.

W A N D
Ash, Dragon Heartstring, inflexible, 11.5"

P A T R O N U S
Thestral

H O U S E
Slytherin

B O G G A R T
Her own dead body, dressed in New Order robes

F A M I L I A R
A Ragdoll cat called Bibi

S P E C I A L I Z E S

X

I N
Duelling

F A V O R I T E

X

C L A S S
Herbology

T A L E N T S
Dueling, learning new spells, singing, playing the piano, .



---
---
███████████████████████████████████████████████████████████████████████
---
---