---
---
███████████████████████████████████████████████████████████████████████
---
---
---
---
███████████████████████████████████████████████████████████████████████
---
---
F U L L

X

N A M E
Lennea Danette Wassall

N I C K N A M E (S)
She only responds to Lennie, never Lennea

B I R T H D A Y
October 2nd

A G E
15

Y E A R
Fifth Year

S E X U A L I T Y
Bisexual; Female Preference

E T H N I C I T Y
Multiracial

H O M E T O W N
Wolverhampton

H E X
#9ec651
---
---
███████████████████████████████████████████████████████████████████████
---
---

S T Y L E
Outside of her school robes Lennie is a sight to behold. She has a particular sort of fashion that can fluctuate rapidly between chic to grunge and anywhere in between. Typically a lover of jean jackets and all things skirt. She ranges in preference day to day with lots of overlap in genre. Her closet is a roulette will at any point in time and its best to never assume what she's going to choose for the day. Her makeup is usually done heavy, but with a delicate touch. Her hair is almost always braided or tied back away from her face, but when it isn't she lets it flow free and wild.

H E I G H T & W E I G H T
5'2", 115lbs

A P P E A R A N C E
A fairly short young woman, perhaps the shortest in her family. Lennie is certainly pretty and she knows it. With long dark hair and wide, bright eyes she has a sort of grace to her that is only sometimes hard to find beneath her usually neutral features. She knows how to flaunt what she's got, and she does so with little thought. Not particularly stick thin, but not overweight either. She balances that middle ground easily and without effort.
---
---
███████████████████████████████████████████████████████████████████████
---
---

L I K E S
Debates - Expressing her Opinion - Loud Music - Quidditch - Transfiguration - Small, fluffy animals - The Color Green - Dancing - Random Singing - Cold Weather - Snow - Rainstorms - Journaling/Journalism - Being Paid Attention To - Cats - Small Dogs - Sushi - Piercings - Western Animation - Makeup - Snakes

D I S L I K E S
Being Forced To Do Something - Authority Figures - Ignorance - The Sound Of Shattering Glass - Hot Weather - Puppets - Clowns - Being Called Lennea - Rude Men - Drunken Assholes - Having To Pay To Fix Things She Could Fix Herself - Asking For Help - Talking About Her Family.

---
---
███████████████████████████████████████████████████████████████████████
---
---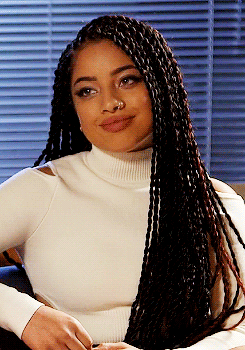 P E R S O N A L I T Y
Strong willed, hard headed, and abrasive are just three strong words to describe the odd and often wishy washy way that Lennie seems to be. Emotionally at a fault when it comes to any emotion stronger than anger. She can be both self-serving and helpful in the same span of a few minutes and tends to have about zero clues as to where she's headed next. Confident in a way that screams insecurity, and altogether lonelier than she ever wanted to be. She makes friends easy, and can keep them for a while, but it all comes down to the distance she keeps between herself and others. Afraid to lose others, but not afraid enough to cling on with all her might.

An acerbic young woman with a tendency towards harsh. She rarely has any clue what to do with other peoples emotions and thus tries to keep a light mood whenever things get stressful. She may seem to be dour at times but truthfully likes to pretend that everything is okay with easy smiles and bad, dry humor. Not quite a lazy individual, but lazy enough in the way she refuses to deal with things on the emotional spectrum. Often trips over the line into manic when things are out of her control or hard times befall her. Easy into depression, but easy to get out of it as well.

But she isn't all bad of course, she's soft in the ways that matter. The ways that make her a good person to be around. Loyal and honest with a dash of adventure seeking behavior. An adrenaline junkie with too much time on her hands and an interest in the macabre. Can be the best road trip partner you ever had or the scariest depending on how you feel. Has been known to traipse through abandoned buildings just to catch a glimpse at the ghostly remains of its history. Interested in the more eclectic things - and really, who doesn't love a good spook now and again. Grim jokes for days with this one. And certainly a whole mess of trouble wherever she and her friends go.

---
---
███████████████████████████████████████████████████████████████████████
---
---
F A M I L Y
The Wassall Family has a large and boring lineage that seems to crossover in far too many places for comfort. As such, Lennie associated only with direct family and cousins, those being;

Her Paternal Grandmother, Vera Wassall
Her Mother, Melisandra Wassall
Her Father, Ewan Wassall
Her Older Sister, Cecily Wassall (20)


---
---
███████████████████████████████████████████████████████████████████████
---
---

H I S T O R Y
With a home life not worth mentioning and a penchent for favoring water over blood its obvious that not all was well in the Wassall household. A pureblood family that took their status to the extreme. Purists, bigots, whatever the case - always with their high expectations and inability to unclench those tightly held fists. Lennie has always been split between herself and the expectations that her family has of her. A puppet on strings when around her parents, and an entirely different person when away from their harsh influence.

Her first few years at school were rife with issues revolving around misplaced anger and a tendency to go about things in the wrong way. She was quick to anger, quick to lash out. Spitting out biting words and fighting with anyone that crossed her. Cursing half-bloods and muggle borns alike. Most of her days were spent getting lectured or in detention. She did well enough in school, made good marks, but never found herself capable of pushing past her own limits. It wasn't until she started making friends with the better sort that her views began to change.

She got older, her mind expanded, and suddenly the world wasn't as dimly lit by prejudice and bigotry anymore. She took it upon herself to fade into the shadows for just a short while. Focused on her schoolwork, and reflected inwardly on herself. Her last few years have been different, she's grown into herself in a way that she formerly didn't beleive she could. Put away those prejudices - for the most part - and has tried her best to branch out. She still isn't completely her own being - her family still colors much of her belief system. But she has less bite to her bark now, and is capable of genuinely forming relationships.

---
---
███████████████████████████████████████████████████████████████████████
---
---

B L O O D

X

S T A T U S
Pureblood

W A N D
11 1/2" Acacia, flexible, Unicorn Hair Core

P A T R O N U S
Badger

H O U S E
Slytherin

B O G G A R T
A version of herself as a marionette on strings.

F A M I L I A R
A mangy tabby named Destiny

S P E C I A L I Z E S

X

I N
Transfiguration

F A V O R I T E

X

C L A S S
Toss up between Transfiguration and Charms

T A L E N T S
She is a particularly skilled green thumb and can identify most plants on sight - Charms - Potion making - Excellent Cook - Skilled in Transfiguration - Perceptive

S T R E N G T H S
Learns things rather quickly (though only if she is interested in it) - Communicates easily with others - Works hard to get what she wants - Takes her time (Patience) - Listens well - Applies her knowledge to situations (logical) - Good Memory (lends towards her quick learning ability) - Gardening (herbology)

W E A K N E S S E S
Overlooking/Ignoring Rules - Can come off as Insincere at times - Emotionally Distant - Scared All The Time - Unfocused Anger - Adrenaline Junkie - Stubborn - Prideful - Afraid Of Losing Others.

---
---
███████████████████████████████████████████████████████████████████████
---
---