---
---
███████████████████████████████████████████████████████████████████████
---
---
our hearts are bigger than our
x
fears
---
---
███████████████████████████████████████████████████████████████████████
---
---
F U L L

X

N A M E
Theodore Edouard Walder

N I C K N A M E (S)
Theo, Teddy, T

A G E
Seventeen | July 24th (Leo)

Y E A R
Sixth Year

S E X U A L I T Y
Bisexual

H O M E T O W N
Dundee, Scotland | Scottish

H E X


#A09C9C

&

#D85656
---
---
███████████████████████████████████████████████████████████████████████
---
---


S T Y L E
When not in his robes, Theo sticks to neutral comfy, airy clothing. He's an active individual and tight clothing only gets in the way. Theo prefers a good pair of jeans and soft sweaters, staying away from layers. He does value looking nice so his style complements his physical appearance normally. Theo's color palette when it comes to clothing is kept to rather neutral colors except for his house colors. His style could most accurately be described as "comfy" and "classic", but when he's in Qudditch season he's not opposed to wearing athletic outfits around.

H E I G H T & W E I G H T
6'1'' | 176lbs

A P P E A R A N C E
Theodore is considered attractive by most of his classmates, and combined with his charm he is a perfect example of the "boy-next-door" look. He has a muscular physique from years of athletics and playing quidditch, and has never been uncomfortable in his own body. He has a few cuts and bruises from games but otherwise he is absent of any scars. His strong jawline makes him seem intimidating but his face softens around his brown eyes and kind smile.
---
---
███████████████████████████████████████████████████████████████████████
---
---

L I K E S
Acoustic guitar is very soothing for him, and he loves to play and sing in his free time. While he loves his Scottish roots he has always preferred more traditional British foods than Scottish. He enjoys learning, and school itself although he may not be the top of the class. Theo excels at Defense Against the Dark Arts and Dueling, which he thoroughly enjoys to study. Every since Theo learned how to fly, he has been in love with flying and owns a Firebolt which he treats like his child. Sneaking out and flying just for the hell of it sometimes. It's not just the flying, per say but it's much more of an escape for him. Along with flying, he likes to play the game of Quidditch, and is one of Gryffindor's chasers. He also has a love for chocolate frogs and has been collecting the cards since he was young.

D I S L I K E S
He can't stand bullies, or the negative reputations and stereotypes of the Houses. Blood status makes him the most angry, especially the term 'Mudbloods'. Mainly because this hits home due to him being Muggle-Born. He despises homework, even though he can finish a lot of it relatively easily.

---
---
███████████████████████████████████████████████████████████████████████
███████████████████████████████████████████████████████████████████████
---
---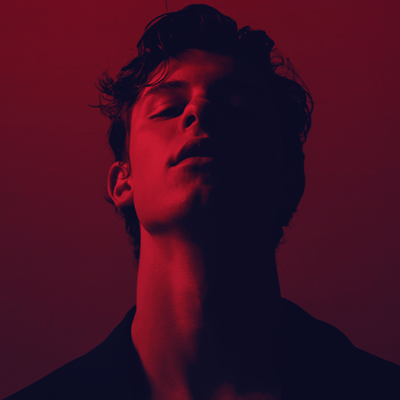 P E R S O N A L I T Y

Theodore is well known for his charming, sunny disposition. He is witty, charismatic, and outgoing. Theo tries his hardest to make sure underclassmen and students alike feel comfortable at Hogwarts, no matter how small or insignificant. The son of a two muggle's he grew up understanding that being different could be hard. He's an accepting and understanding individual, willing to listen to your problems if the need occurs. Theo is also surprisingly (well, not surprisingly) good at flirting. It takes some hype from his friends to get him to approach his interest, but he turns on the charm shockingly easy. Cheesy pickup lines tend to work in his favor and his smile can be deadly if used correctly.

A person like Theodore has a lot to be confident about, but a deep insecurity has always been a part of his life. He compares himself to other people and tries to change himself to fit what's expected of him, but does a damn good job at hiding it. He's not used to thinking of himself or putting himself first, which stems from the selflessness and courageousness of a true Gryffindor.

While he can be a bit of a softie and (teddy bear) sometimes there is no denying that Theodore belongs in House Gryffindor. He is a very brave individual and will face whatever consequences he has to face in order to save someone else. He doesn't like to define himself as a hero but just like to do what's right by others especially his friends and those close to him. He has an excellent sense of humor and he definitely doesn't hide it from anyone. He likes to smile and laugh along with make others smile and laugh with him. He is rather independent and confident with himself and his abilities. This largely comes from him being very easygoing and quite popular among his peers as everything comes sort of easy to him.

In all, Theodore cannot help but a little bit mischievous and a manipulative with certain words. He can make almost anyone do anything that he asks them to do due to his charming disposition. Sometimes he can't help it, it's almost a subconscious way of speaking, especially when you're likable. After being bit however, he is much more prone to anxiety, he's had a few attacks when it gets closer to the moon, and has shifted to become more secretive about his life with his friends. Even though Theo is almost always surrounded by others, he still feels lonely at Hogwarts and in general. The feeling of loneliness came upon him when he was bitten, he had to hide it from his best friends which made him feel disconnected. He tries his best not to have people worry too much about him and his well-being.


---
---
███████████████████████████████████████████████████████████████████████
---
---
F A M I L Y
Thomas Walder. Forty-Six, Cop. As a muggle, Brendan was the less supportive parent about his children using magic, but didn't argue with sending them to Hogwarts. Due to the magic coming from his wife's side he wasn't used to the idea of it. His relationship with Theodore has always been a bit strange and awkward but it's his son so he'd do anything for him.

Holly Walder. Forty-Four, Teacher. Theodore has quite a positive relationship with his mother, and considers himself to be quite close to her (closer than his father). Growing up, Theo would always tell his mother everything and he would do anything for her. Holly was initially shocked that the magic had skipped both her daughters and fell upon Theo. Her sister was a muggle-born as well so she knew it ran in the family. She has always been supportive of Theo's magical endeavors and schooling.

Poppy Walder. Twenty-One, Student. As the oldest and muggle child in the household, Poppy is a ray of sunshine. She is a current law student at Penn State she is the poster child of the family. Theodore knows he can rely on her if he ever needs to talk or forget about the world for a while, due to her caring nature. Poppy used to be jealous of not having wizard abilities, but she knew it wasn't meant for her.

Sophie Walder. Nineteen, Student. Sophie was always the more brooding sibling, and as the middle child normally kept to herself. She's not entirely supportive of Theo's magical abilities and tends to avoid talking about it at all costs.

---
---
███████████████████████████████████████████████████████████████████████
---
---
H I S T O R Y

Thomas and Holly were both natives to Dundee, Scotland and met at the local community college. It didn't take long for the two to fall in love and settle down, Thomas becoming a local cop and Holly a teacher at the high school. Not long after they were married Holly gave birth to their first child, Poppy. Two years later came Sophie, and then finally two years after that came Theodore. Holly was shocked when Theo received his letter from Hogwarts, her sister was a witch but the magical gene had always been rather rare in her family. Not to mention, she had to explain it to her husband and daughters that magic existed. At first, it didn't roll over too well but they all finally learned to adjust and accept Theo's magical side.

In the summer of his third year at Hogwarts, Theo was changed forever both physically and mentally in a way no one expected. Over winter break, he took a family vacation to Yosemite with his family to stay in the national forest in some cabins. Unfortunately, on a particular dark and stormy night the family found themselves on the wrong side of the woods. A werewolf on a full moon. The situation quickly turned dark. As the wolf lunged for Poppy, it was all Theo could do to push his sister out of the way. Unfortunately, he wasn't fast enough to avoid taking the bite himself. He spent nearly the rest of the break at an American hospital recovering.

After the events of the summer of his third year, Theo wasn't the same boy anymore. His body was changing and became more sickly as the weeks went on until he had to take a leave of absence from the Quidditch team during at the beginning of the season on Madam Pomfrey's orders. At least with the extra time he was able to focus on his missed school work, considering the fact that he misses a few days of class every month.

He eventually grew to accept the sickness and began to feel more like himself, rejoining the team his fifth year. It was a blur of disaster, especially during the battle. He lost many of friends and a piece of his heart from that day. As he comes back for another year he can only hope that nothing goes wrong, and his secret is kept safe.

---
---
███████████████████████████████████████████████████████████████████████
---
---
B L O O D

X

S T A T U S
Muggle-Born / Lycan

W A N D
11¼", aspen, jackalope antler, quite rigid

P A T R O N U S
Mackenzie Valley Wolf

H O U S E
Gryffindor

B O G G A R T
Full Moon

F A M I L I A R
Dimitri, a barn owl

T A L E N T S
Dueling, Transfiguration, Charms, Care of Magical Creatures

S T R E N G T H S
Loyal, Brave, Amiable, Determined, Caring

W E A K N E S S E S
Egotistical, Short-Fused, Impatient, Anxious, Uncontrollable

W E R E W O L F
When Theo was bit, everything about his life changed. Upon the complete rising of the full moon, Theodore essentially becomes a fearsome and deadly near-wolf. This condition is caused by infection with lycanthropy, also known as werewolfry. On the night of a full moon, Pompfrey gives him Wolfsbane Potion, allowing him to keep his human mind during transformation. It's essential that he always takes the potion otherwise he would have no control over his own actions. A werewolf cannot choose whether or not to transform and will no longer remember who they are and would kill even their best friend given the opportunity once transformed. Despite this, he is able to recall everything he has experienced throughout his transformation upon reverting to his human form.

He has kept all of this a secret from his friends, but there is a definite change in his temperament. Around the full moon he becomes more agitated and jumpy. Only his immediate family, and a few choice staff members know about his condition.

---
---
███████████████████████████████████████████████████████████████████████
---
---