"

xx

I

xx

s o l e m n l y

xx

s w e a r

xx

t h a t

xx

I ' m

xx

u p

xx

t o

xx

n o

xx

g o o d

xx

.

xx

"
---
---
███████████████████████████████████████████████████████████████████████
---
---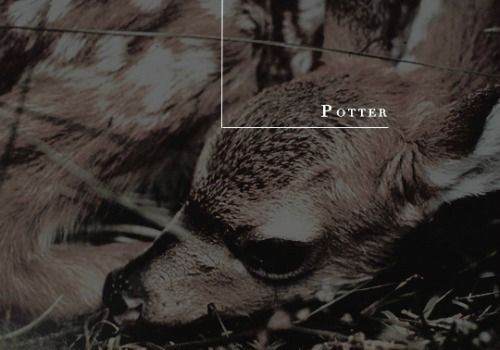 N A M E :

xx

Lily Luna Potter



N I C K N A M E S :

xx

She is called Li by most of her close friends, but she's also known as just Potter in the Gryffindor quidditch team. Her parents call her Kitten sometimes but she refuses to let the public know about this.



B I R T H D A T E :

xx

February 16th



A G E :

xx

15



B L O O D :

xx

Half-blood



P A R E N T S :

xx

Harry and Ginevra Potter (née Weasley)



S E X U A L I T Y :

xx

Heterosexual



H O U S E :

xx

Gryffindor
xx
---
---
███████████████████████████████████████████████████████████████████████
---
---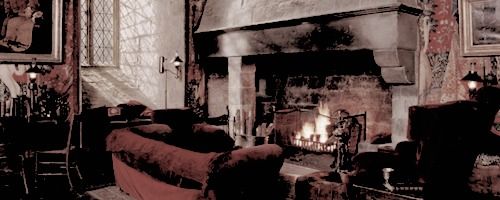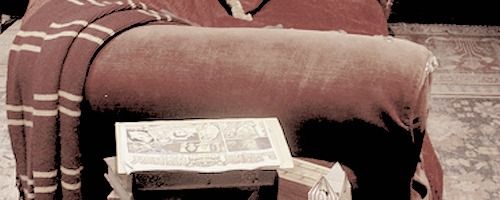 W A N D :

xx

Sycamore wood with a dragon heartstring core, 14 ¼" and slightly springy flexibility.



B R O O M :

xx

Firebolt Supreme, used by the Bulgarian National Quidditch team in the 2014 Quidditch World Cup.



Q U I D D I T C H :

xx

Beater



P E T :

xx

Tawny owl named Orion



P A T R O N U S :

xx

Irish Wolfhound



B O G G A R T :

xx

Herself lying dead on the ground
xx
---
---
███████████████████████████████████████████████████████████████████████
---
---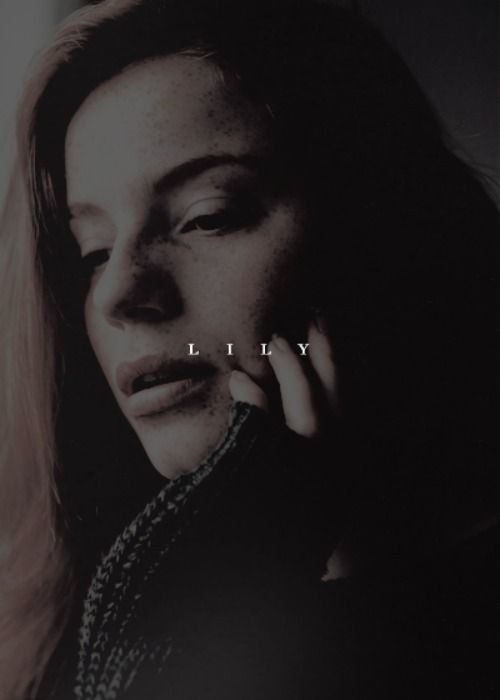 P E R S O N A L I T Y :

xx

Independent - Loyal - Witty - Stubborn - Lively - Fiery

Not only did Lily inherit her mother's signature long red hair, but she also inherited Ginevra's strong personality. She is a very talented and powerful witch and Quidditch player. She is a forceful, independent girl who always knows her own mind. She has an energetic, lively personality that characterizes her around her peers. Growing up with two older brothers toughened her up, and Lily is not afraid to stand up to anybody, friends and enemies alike, and she can be harsh towards those she dislikes. She can be quite forgetful, and even though she is a very intelligent girl, her tendency to get lost in her mind gets her in trouble in most classes.

Lily is brave, loyal, and selfless, perfectly prepared to put her friends' needs and best interests before her own. She is confident and secure, and she knows quite well she is fancied by many around the school like her mother was. She is also known to be quick-witted, funny, and can often make others laugh even when they are feeling down. She is temperamental and easily angered, but hard to crack or bully. Lily is also good at lying and capable of being opaque when necessary. She is determined and stubborn, willing to do anything to fight for what she believes in, also willing to do anything to win a Quidditch game at school.



S T R E N G H T S :

xx

Lily, just like her mother, possesses superior magical abilities. At the age of fourteen she was able to conjure a corporeal Patronus, being very noticeably talented in Charms from a very young age. She is also a gifted flier and Quidditch player, taught by her mother how to fly from a young age. She plays both as a Beater and Chaser for the Gryffindor Quidditch team, but plays as a Beater more regularly than so. Just like her mother and father, Lily is also talented with Dark Magic but prefers not to use hexes and leaves that only to when her brothers or enemies annoy her. She is a talented duellist, and effective leader. Her strong love towards magical creatures and animals alike also help her excel in subjects like Care of Magical Creatures and Herbology.



W E A K N E S S E S :

xx

History of Magic, Transfiguration, Potions and Divination are three of Lily's worse nightmares. She hates the subjects and would rather quit Quidditch for a season than have to take them on the norm. She might be a very powerful witch for her age but her forgetfulness causes her to sometimes forget potion recipes, important dates and intricate spells. She also regrets taking Divination in her third year and after finishing the course promised herself never to chose it again.



L I K E S :

xx

Butterbeer, Quidditch, animals, dancing, being right, exploring, Charms, her big family, Muggle romance movies, the Bulgarian Quidditch team, the Bat-Bogey Hex (taught by her mother), dragons, telling jokes, sarcasm and wit.



D I S L I K E S :

xx

Bullies, pumpkin juice, fighting, know-it-alls, detention, History of Magic, any kind of history at all that doesn't involve Quidditch, liars, cheaters, betrayers, Muggle horror movies, awkward silence, death.
xx
---
---
███████████████████████████████████████████████████████████████████████
---
---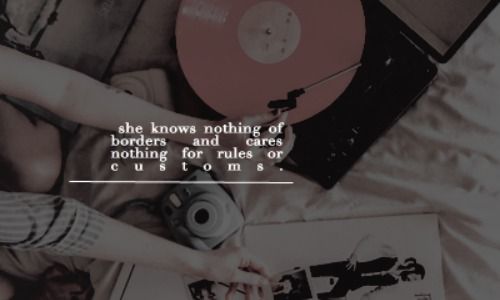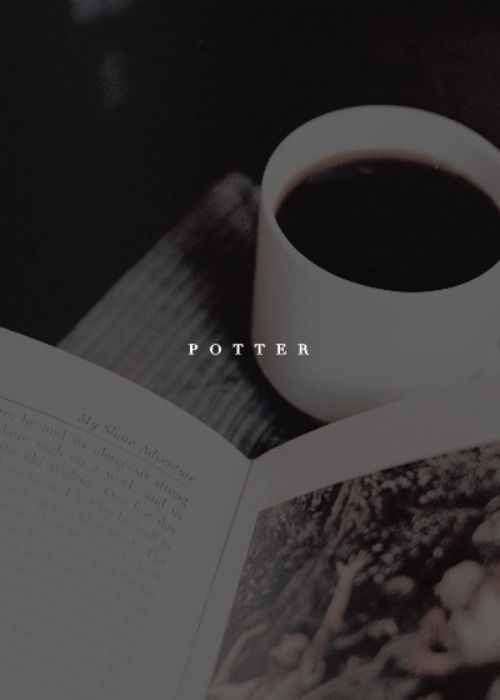 xx
---
---
███████████████████████████████████████████████████████████████████████
---
---
R O L E P L A Y E R :

xx

lightningpoint


F A C E C L A I M :

xx

luca hollestelle



T I M E Z O N E :

xx

CST