"If you guys need help just let me know, I'll be there right away."
Name:
Lysander Noah Scamander
Nickname
Sandy
"Ugh I hate it when Lorcan calls me that."
Ly
Age:
16
"I'm the younger brother though, but just by two minutes"
Birthday:
March 10
Sexual Orientation
Bisexual
Wand
10', Cedar, Unicorn hair
Blood Status
"Definitly a half-blood."
half-Blood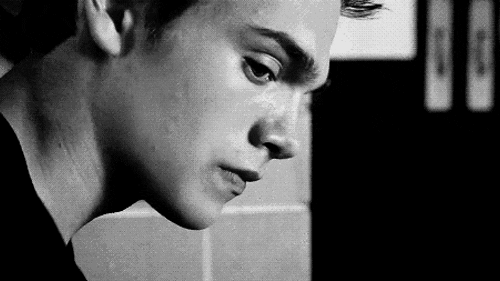 Pet
"Best way to keep in touch with mom and dad. Zeus is pretty great"
Lysander has an owl by the name of Zeus.
O.W.L.S
Lysander has yet to take them, though he will be taking them in his current year. A fact which he is slightly nervous about, though people keep assuring him that someone as smart as Lysander should do fine.
Likes
Animals, and fantastic beasts
"Probably not much of a surprise considering my family."
Transfiguration
"I sorta have a knack for it, comes pretty easy to me"
Herbology
"Its certainly interesting. Definitely one of my favorite classes."
Quidditch

"I'm not much of a player but it is fun to watch."


Reading, and books in general

"Lorcan says I read so much that I might as well be a Ravenclaw!"


Being around his friends and family

"It's nice being around others."
Dislikes
Flying

"I'm blaming this one on Lorcan. makes me so nervous when he flies."


Being the center of attention

"The limelight is not for me."


Heights

"Kinda goes with the flying thing."


Unnecessary cruelty or prejudices

"I don't like seeing people hurt like that."


Doing other peoples schoolwork

"Lorcan is so lazy, this work isn't that hard."
"Equality, and kindness above all else."
House
"Sure we might not have the glory we deserve, but I wouldn't wanna be anywhere else."
Hufflepuff
Appearance:
Lysander is a fairly attractive youth, generally however it is thought that Lorcan wears it better. Despite looking completely identical when side by side people generally agree that Lorcan somehow looks better. Lysander stands at 5'11 and sports a pair of vibrant blue eyes. His normally unkempt dark brown hair is kept nice and short.
Patronus
Rabbit
Boggart
"I freeze up every time I see it. He's so reckless sometimes, what if it actually happens one day?
His boggart is a vision of his parents solemnly standing over a photo of Lorcan. His mother is always crying and though his father is silent he looks truly devastated.
Personality
Kind||Friendly||Cautious||Selfless||Loyal
Lysander is quite typically a reserved, and shy individual who prefers staying in the background of most things where its safe. Despite his more reserved nature Lysander is incredibly friendly just like most Hufflepuffs. Though he may not be the first one to approach someone he is always willing to talk to others and is quite outgoing once people get to know him a bit. Lysander is every bit hardworking as any other Hufflepuff, he always tries his best, and once he sets his mind to something it is unlikely he will stop until he succeeds. Lysander is also very kind and caring towards others even towards complete strangers, he's always willing to lend a helping hand, and an eager ear to anyone in need. This especially applies to his friends, and family who he is prepared to die for if need be. This eagerness to help others however has come back to bite him on multiple occasions however as people tend to take advantage of his overly kind nature. This has lead to him becoming something of a doormat, always putting the needs of others above himself which often cause him to neglect his own needs. This tendency to put others above himself is due to large amounts of self doubt. For years he has felt as if he was in his brother's shadow, and has come to doubt he own abilities and worth. On his worse days he can appear to be nothing but a nervous wreck, always stressing over things even if they aren't necessarily that big a deal, when ever he gets like this he often needs his brother to snap him out of it.
History:
Ever since Lysander was young he had been something of a reserved wizard. He's always had difficulty making friends, despite the best efforts of his brother, and mother who often tried to get him to come out of his shell. Despite this he has always had his brother, and for as long as they can remember they have been by each others side, each one looking after the other. While Lorcan would always be at the ready to defend Lysander from anyone or thing that would bother him, Lysander has always been there to keep the impulsive Lorcan out of trouble.
When they finally received their letter to Hogwarts Lysander was as usual nervous, about leaving home. However a quick talk from his mother Luna, and an assertion that he'd be with his brother put him at ease. He was less at ease when it came to the sorting. As Lorcan was appropriately placed in the Gryffindor Lysander was certain that he would be seperated from his brother. A fear which became a reality as the hat was soon placed upon his head. The hat was torn between placing Lysander in Ravenclaw with other intellectuals or in Hufflepuff with the kind, and hardworking souls. His kindness and loyalty won out over his keen intellect however as the hat decided he was best placed in Hufflepuff.
It was an adjustment for the young Lysander, being placed in a different house than Lorcan. At first he was quite disappointed to be stuck in Hufflepuff, as like so many others he had assumed the Hufflepuff house to be nothing more than the dumping ground for less than worthwhile wizards and witches.Something only made worse by Lorcan's playful teasing. However he adapted fairly quickly. It seemed being placed in Hufflepuff was exactly the thing he needed to come out of his shell. Being placed in a house with so many friendly individuals, he had no shortage of friends, and was thus no longer dependent on Lorcan for social interaction. Needless to say it didn't take him long to become a proud Hufflepuff. Despite being placed in different houses however they have still made sure in all their time at Hogwarts to never forget about each other. As such they can still usually be found together, and seeing the two apart for much more than a day is a rare occurrence.