---
---
Ravenclaw mightn't have Slytherin's cunning, Gryffindor's brawn or Hufflepuff's... optimism, but we're the best tactical thinkers the school has. The Quidditch Cup is going to be ours this year, no doubt.


[url=LINK TO THEME SONG]NAME OF THEME SONG | ARTIST OF THEME SONG[/url]
---
---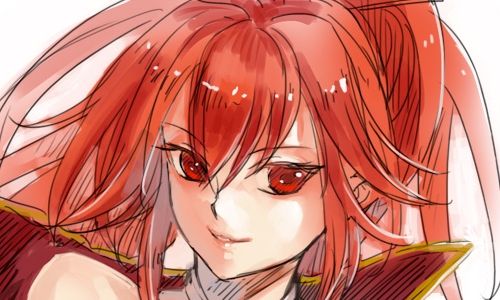 ♔ || Name || ♔
Ebony Charleson

♔ || Nickname(s) || ♔
I've grown up in a world where pure wizarding blood and red hair usually means one thing. But call me Weasley, and I can assure you that you'll soon be on very good terms with the school nurse.

♔ || House || ♔
Ravenclaw

♔ || Year || ♔
Sixth

♔ || Specializes In || ♔
Quidditch, Potions

♔ || Age || ♔
16

♔ || Gender || ♔
Female

♔ || Sexuality || ♔
Straight

♔ || Nationality || ♔
Scottish

♔ || Height || ♔
Five foot seven

♔ || Face Claim || ♔
CUL from Vocaloid

---
---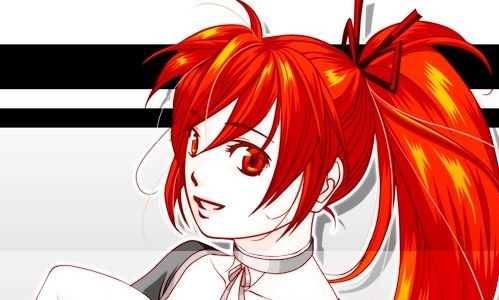 ♔ || Hair Color || ♔
Red/Ginger

♔ || Eye Color || ♔
Brown

♔ || Skin Tone || ♔
Fair

♔ || Build/Appearance/Preferred Clothing || ♔
Ebony was essentially bred to play Quidditch. She is long and lithe, perfectly suited to her prefered role as a chaser, but carries enough muscle to pull off stints as a keeper or at a push, a beater. She grew up in a house with three brothers, each of them just as quidditch mad as the other after all. On and off the pitch, Ebony carries herself with an upright posture, only enhancing her build. She generally wears her hair in a braid for day to day ease, and a french braid for quidditch. She rarely lets her hair loose; it only gets in the way.

Ebony finds her uniform comfortable enough, so is never in a huge hurry to change into casual clothes. In fact, most students only occasionally glance her in an outfit that isn't her school uniform or her Quidditch robes. When she does, however, she likes to layer tops under shirts, and sticks to wearing jeans for the most part. She also tends to wear a lot of blue. In winter, she wears a heavy cloak instead of a coat or a jacket.


---
---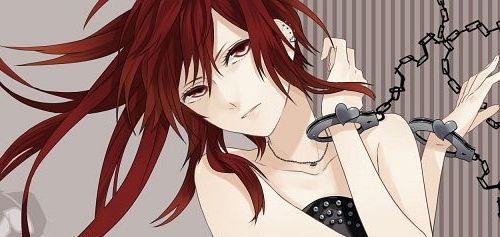 ♔ || Personality || ♔
Ebony could be described as model Ravenclaw. She is intelligent and rational and able to think outside of the box when it is called for. She is regularly one of the top scoring students in her year and enjoys a good game of wizard's chess in between classes. She is logical and academically unflappable, two traits which she has put to very good use during her year's tenure as Ravenclaw's Quidditch captain. However, she is also quite ruthless; she doesn't like feeling threatened and while a little slower to try and put her housemates out of the running, she is certainly not above it.

Charleson's are notorious Quidditch fans, and Ebony is no different. She is a dedicated supporter of the Montrose Magpies, for whom one of her elder brothers plays. Even some Ravenclaws find her ability to list off the top five teams in Britain, their players, latest injuries and stats from this season off the top of her head midway through an essay. Flying is just as natural to her as magic or breathing. It puzzles her why more don't try it.

Being from a pure-blood family, Ebony has had almost no experience with the Muggle world. She doesn't understand them, so it frustrates her, and she made her mind a long time ago that she didn't like them. She has little to no time for Muggles or their funny little ways. While she's not a hardcore blood-purist, she does try to avoid the topic when possible. Huh, what's a basketball?

Something very few people know is that Ebony has a wicked temper. While she has a pretty good handle on it these days, it is still there, waiting for someone to say or do the wrong thing in order for her to snap...


♔ || Likes || ♔


Quidditch




Who doesn't?





Dueling


I find it quite the elegant sport, actually. It's not flying, but it has it's charms, I suppose. Heh, and people say Ravenclaw doesn't have a sense of humor...



Potions




Because any fool can wave their wand and make silly incantations. Not many appreciate the subtle science and exact art that is potion-making.





Wizard's Chess




I've got a vintage set for special occasions. ^^





Reading




Do you know that moment when you're a little late to class because you spent the entire lunchtime reading ahead? No? Oh...



♔ || Dislikes || ♔


Muggles




Life without magic? I couldn't imagine a more horrible existence...





Cancelled Quidditch Matches




But you can't cancel Quidditch!





Showboating




Ugh, let's actually see you do it then.





Losing




I'm not a bad loser, but just give me a wide berth if we lose, ok?





Laziness




Do you really want to shovel dragon dung for the rest of your life?



♔ || Talents || ♔
Potions Brewing
Quidditch
Excellent memory
Reasonably social for a Ravenclaw

♔ || Flaws || ♔
Snobbish
Lacks Muggle Experience
Quick tempered

♔ || Fears || ♔
Werewolves
The Unforgivable Curses


---
---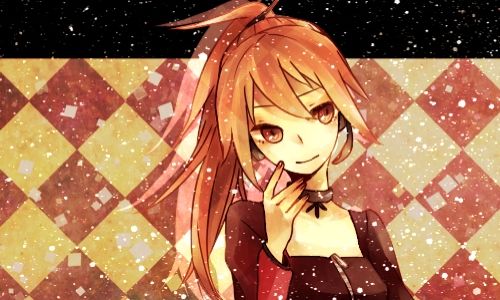 ♔ || Family || ♔
Marcus Charleson || Father || Wizard [Pureblood] || Quidditch Coach, former Scotland Quidditch Captain/Keeper || Alive
Naoise Charleson || Brother || Wizard [Pureblood] || Montrose Magpies Beater || Alive
Malcolm Charleson || Brother || Wizard [Pureblood] || Gringotts employee || Alive
Donal Charleson || Brother || Wizard [Pureblood] || Quidditch Referee || Alive
Alice Charleson || Step-mother || Witch [Pureblood] || Quidditch Official || Alive

Maria Whyte || Mother || Witch [Pureblood] || Former employee of the Ministry of Magic || Alive, imprisoned in Azkaban

♔ || Bio || ♔
Marcus Charleson had four children before his Quidditch career took off and he became one of the most famous players in the country. He never married his sweetheart, but it ended up becoming one of the wisest decisions they'd never made. Maria Whyte was unveiled as a supporter of the dark arts and the last Dark Lord, and Ebony's father couldn't separate his children from their mother quick enough. Ebony was only five at the time; she has little recollection of her biological mother.

Ebony was on broomsticks as soon as she could hold herself up on one, a habit only encouraged when her father remarried, her new stepmother insisting there was few things better for a child. She was playing Quidditch with her older brothers from the age of about six, quickly getting a good grasp on all positions. She suffered no great tragedies, upsets or losses and aside from her obviously well-off, pureblood background, turned out a rather well-rounded youngster. She made it onto the Ravenclaw team in her second year, when an opening for a Chaser was announced, and was appointed Captain for last year's Quidditch Cup.

♔ || Other || ♔*