---
---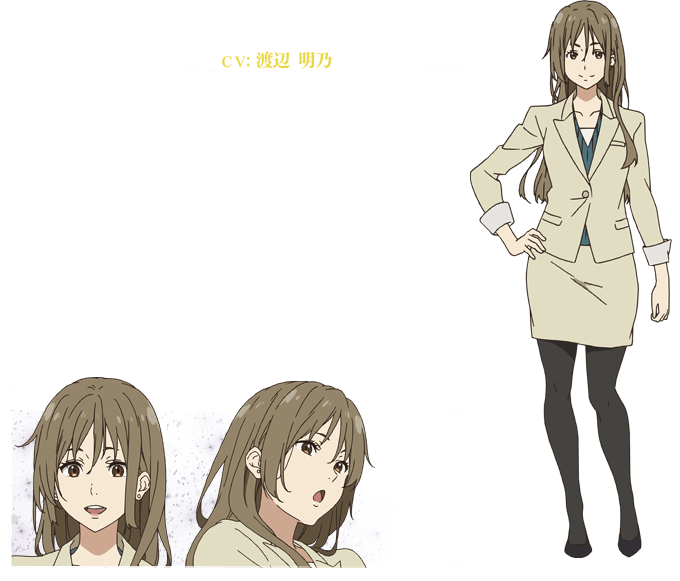 Pha~! You kids are so adorable! I can assure you that's not the way you hold a wand though, and there's no way you're going to be able to fight anything off in that stance! Oh please, allow me to help you, dear.
Drops | Masato Nakayama
---
---

♔ || Name || ♔
Petra Gordon

♔ || Nickname(s) || ♔
Ms. Gordon

♔ || House || ♔
Gryffindor

♔ || Year || ♔
4th Year In Teaching

♔ || Specializes In Teaching || ♔
Defense Against the Dark Arts | Quidditch Instructor

♔ || Age || ♔
25

♔ || Gender || ♔
Female

♔ || Sexuality || ♔
Heterosexual

♔ || Nationality || ♔
1/2 Italian 1/2 American

♔ || Height || ♔
5'7

♔ || Weight || ♔
113

♔ || Face Claim || ♔
Shizuku Ninomiya | Kyoukai No Kanata

♔ || Hair Color || ♔
Golden | Brown

♔ || Eye Color || ♔
Warm Brown

♔ || Skin Tone || ♔
Fair


---
---
♔ || Personality || ♔
Petra, even for a teacher, is a very friendly, enthusiastic, and sarcastic person. She is portrayed to be a little lazy at times when she must do something she doesn't want to, but that's what makes her so similar and easy to talk to in a student's eyes. She's not as mature as she may look and really is, but that's what seems to make her all the more approachable. Even though she may be this way, Petra still is an adult and a teacher so she does have her moments where she can get to act a little too much like a strict teacher or even mother sometimes. However, she's usually a very calm person who is able to be relied upon when the time is right.

♔ || Bio || ♔
Petra grew up in Italy with a whole family of witches and wizards. It wasn't a surprise she was another one. Because she was a single child, she had high expectations with her magic and studies, and she lived up to it. She was nearly a perfect child except for her flaw in her personality. She was far too childish. But her skills got her places after she graduated from one of the witchcraft and wizardry schools (She didn't go to Hogwarts.) It was only when she turned 21 that she applied, and at a young age, for a job at Hogwarts as a teacher. Surprisingly, she got it, and has been teaching her students for just a little over four years.

♔ || Other || ♔
Petra has a tendency to bring alcohol into a few of her classes to sneak in a drink here and there. She doesn't get drunk, but does have a habit of doing this often. She often gets in trouble, even as a teacher, because of this.
---
---